The Loop
Meet Davos, a golf ball-retrieving dog who uses his skills to help animals in need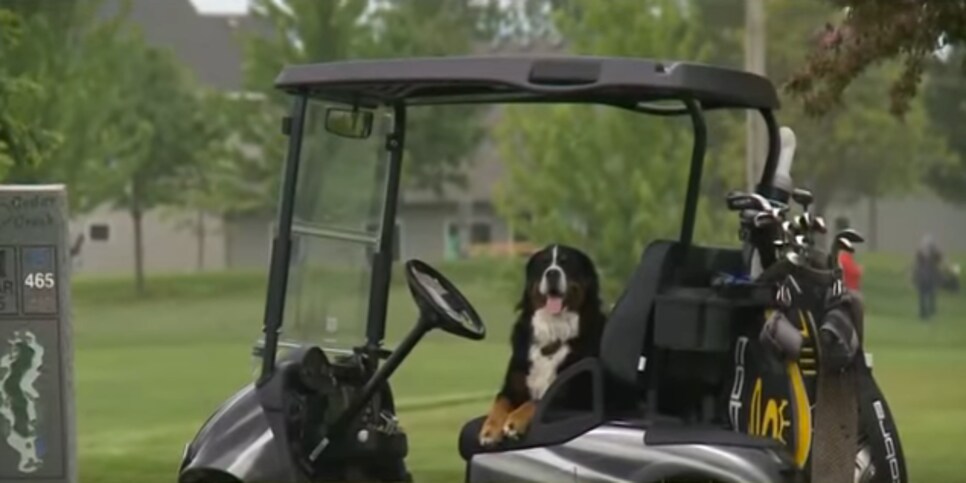 Listen, we all lose balls more often than we'd like to admit. Expensive balls. Balls our wives would be pissed at us for duck hooking into that patch of poison ivy off 12 if they only knew how much they cost. But that's because we don't have our own Davos, a Bernese mountain dog trained to ride along and retrieve lost balls, no matter where you managed to shank them. Needless to say, we could all use our own Davos.
As Uncle Ben once said, however, with great power, come great responsibility, and Davos—with some help from his owner Al Cooper, of course—decided to do something about it. Instead of keeping the stray golf balls Davos finds for themselves, they decided to resell the balls at a quarter a pop, with all proceeds going to benefit the Humane Society (and pets all over the world).
If you can't tell, we think Davos is amazing and adorable and a bright spot in what has been a pretty cloudy world of late, so here's hoping a few other bird(ie) dogs will start to follow his lead. Now someone go get Davos a bone and a belly scratch, please. He deserves it.