Age is a number
Senior golfer shoots his age (by five!) to qualify for this week's PGA Tour Champions event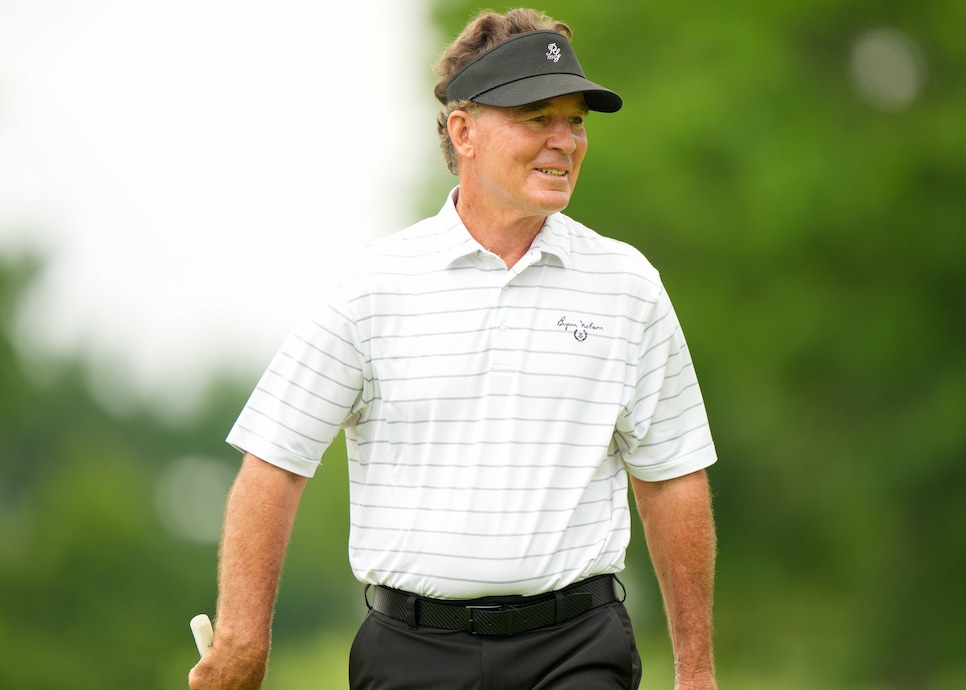 Dick Mast on the fourth hole during the first round of the 2021 Senior PGA Championship.
Darren Carroll/PGA of America
You could say Dick Mast one of golf's the ultimate journeymen. Call him a survivor, too. Mast turned pro in 1972 and over nearly five decades, he collected four victories—all in the 1990s when the PGA Tour's second-tier circuit was known as the Ben Hogan and then Nike.
For true perspective, consider: When Mast became eligible for the PGA Tour Champions after turning 50 in 2001, Tiger Woods had "only" five major wins. Jordan Spieth was 7 years old.
And yet at an age—70—when most have long since drained their competitive juices, Mast is still out there grinding. Doing it for the pleasure, probably, but also for days like Tuesday. Playing in the qualifier for this week's Dick's Sporting Goods Open, Mast eagled (!) the 18th hole at The Links at Hiawatha Landing in Apalachin, N.Y., to shoot seven-under 65. That put him alone in second behind Alan McLean (64) and into the senior event that begins Friday in Endicott, N.Y.
In beating his age by five shots, Mast will play among the seniors—some of whom are 20 years his junior. The Bluffton, Ohio, native has made one appearance on the PGA Tour Champions this year, shooting 75-85 in last month's Senior PGA. This will be his 187th start on the senior tour. Combined, Mast has made 360 starts on the Champions and PGA tours without a victory.
Mast's top finish on the PGA Tour came nearly 30 years ago in 1992, when he was second to Canada's Richard Zokol in the Greater Milwaukee Open. He's had a trio of third-place finishes in senior play, including a T-3 in the 2012 Senior British Open.