News
Details revealed for HBO's two-part "Tiger" documentary, which will air in December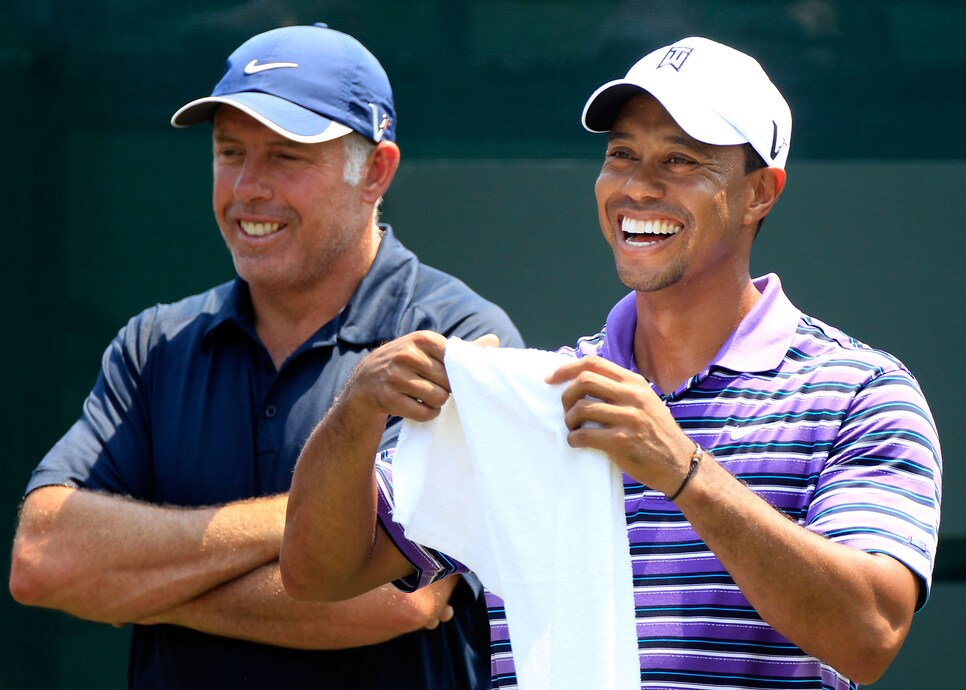 In late March, Armen Keteyian, co-author with Jeff Benedict of The New York Times No. 1 best-selling book "Tiger Woods," revealed that a HBO documentary on the 15-time major champion was in the works. Keteyian, who broke the news during an appearance on the "Burst Your Bubble" podcast, offered few details, except that it would likely air in November in conjunction with Woods defending his Masters title.
In a press release sent out on Thursday, HBO confirmed the two-part series "Tiger" is happening, with part one airing Sunday, Dec. 13, and part two airing Sunday, Dec. 20. It will be available exclusively on HBO and HBO Max.
"Tiger," which is directed by Emmy-winning filmmaker Matthew Heineman and Emmy nominee Matthew Hamachek, will cover the rise, fall and epic comeback of Woods, leaning on Benedict and Keteyian's book as a resource. The series is driven, according to HBO, by never-before-seen footage and "revealing" interviews with those who know Woods best.
Among those interviewees include Woods' ex-caddie, Steve Williams, who Woods infamously fired over the phone in 2011, according to Williams. Also making an appearance will be Sir Nick Faldo; Earl Woods' friend and biographer (and former Golf Digest writer) Pete McDaniel; Dina Parr, who HBO describes as Woods' first true love; and Rachel Uchitel, who was one of the many women at the center of Woods' off-the-course scandal. HBO says this is the first time Uchitel has publicly spoken about the scandal.
"Since his introduction to the world at the age of 2, Tiger Woods has inhabited our collective consciousness as a prodigy, a pioneer, a champion, a global icon, and then a tabloid headline," said directors Heineman and Hamachek in the release. "After months of research and countless hours of revelatory conversations, we discovered that he has always been a projection of outsized expectations. His father, his sponsors, and his fans all made Tiger Woods into whom they wanted him to be. Our goal was to dive deeper and create an unflinching and intimate portrait of a man, who like all of us, is imperfect and inherently human."
You are using an unsupported version of Internet Explorer. Please upgrade to Internet Explorer 11 or use a different web browser.