News
Tiger Woods HBO documentary in the works, could debut around November Masters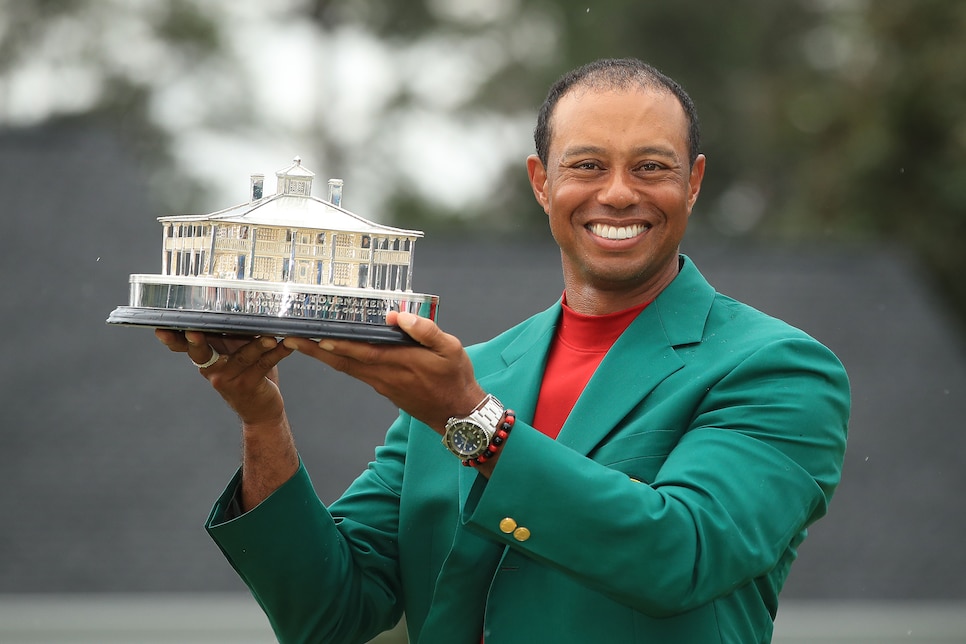 Golf fans with their fingers crossed for a November Masters may also have something else to look forward to that week. An HBO documentary on Tiger Woods is in the works and it sounds like it could be released in conjunction with Woods defending his green jacket at Augusta National this fall.
Making an appearance on the "Burst Your Bubble" podcast (thanks to Golfweek's Adam Schupak for the find), Armen Keteyian, co-author with Jeff Benedict of The New York Times No. 1 best-selling book "Tiger Woods," revealed the HBO production. Although Keteyian offered few details about the project, he shared this about the timing.
"Don't be surprised if it airs right around the Masters in November," Keteyian said.
Keteyian mentioned several writers and sports personalities who will make an appearance in the film, including six-time major champ and CBS golf analyst Nick Faldo. The author also added that some people in Tiger's life who declined to speak for the book will be involved in the two-part, four-hour docuseries about the 15-time major champ.
Having just watched the final two hours, Keteyian remarked of the film, "It's a fabulous job." When pressed by the host for more details, though, he said, "My lips are sealed."