The Loop
Steve Williams describes how he found about Tiger Woods sex scandal in new book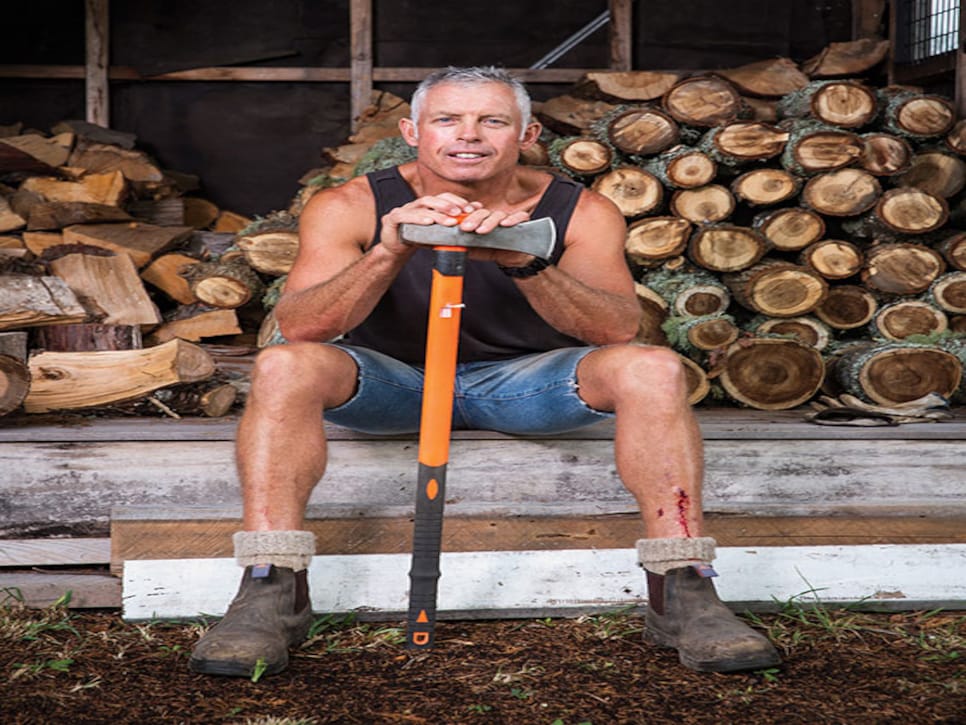 Tiger Woods' former caddie Stevie Williams describes the awkward position he found himself upon learning of his boss' extramarital affairs in a new book that comes out Monday.
In Out Of The Rough, which was excerpted in New Zealand's Sunday Star Times, Williams says he first sensed something awry with Woods on the day of the final round of the Australian Masters, which was the last tournament Woods won before news of his sex scandal became a worldwide story.
When the caddie knocked on the player's door that morning, the player didn't respond for 15 minutes. Only later was it revealed that one of his mistresses, nightclub owner Rachel Uchitel, had also made the trip to Australia.
"Tiger looked the same – I didn't notice anything unusual about him – except he wasn't ready to play golf and seemed a bit preoccupied," Williams writes.
Only after the tournament was over did Williams receive indication of what was coming.
"No sooner had Tiger fulfilled his media obligations than he fled to the airport in a chopper, leaving me to head back to the hotel on my own," Williams writes. "As I was driving, I got a text from Mark Steinberg which read, 'There is a story coming out tomorrow. Absolutely no truth to it. Don't speak to anybody.' "
Among Williams' grievances with the Woods camp was its reluctance to absolve the caddie of any knowledge of Woods' adultery. He writes that he asked Steinberg to release a statement saying Williams was in the dark, but the agent refused because it would be singling out one person among a number of people close to Woods who claimed a similar position.
"It didn't bother me that he hadn't said anything because he had told me he'd be in touch when he was ready – though admittedly that was an email and I'd rather have had a phone call. But I think Mark Steinberg or one of his lackeys could have been more forthcoming and more understanding of my situation. All I got was silence."
Williams also went on to describe his frustration with how Woods occasionally mistreated him on the course, namely when Woods would toss a club in his direction after a bad hole.
"It was like I was his slave," Williams says.
"The way Tiger fired me in 2011 was disappointing. He told me about it over the phone. Not hearing it from him face-to-face really bothered me. The suddenness of it, the way it was done, him coming out of the hardest time in his life and me having been loyal to him for so many years, was worth some consideration. Caddies get fired all the time—hey, Greg fired me in 1989—but when you have what you believe is a friendship, it's going to leave a mark."