Most golfers love variety. As long as a golf course is well-maintained, most of us are happy to explore the game in different variations and locations: old expressions and new; public and private; in deserts, mountains and prairies; at parkland courses in cities as well as bare, windswept courses near a coast. Part of why we love golf is that it takes us to different places.
Architect Lester George has spent the majority of his career designing in his native state of Virginia, but the courses he has produced display an extraordinary range of diversity. He has done so both by showcasing the states varied and vastly different geographies—from the Appalachian Mountains of the west to the central woodlands to East Coast river basins—as well as by pushing himself creatively, developing a spectrum of design styles and looks.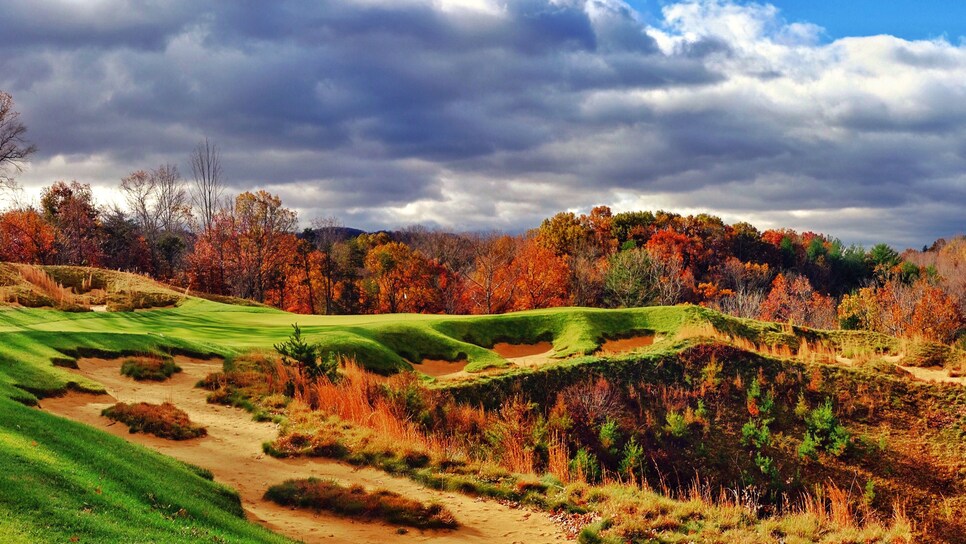 The 10th hole at Ballyhack, shown here. Photograph by Jon Cavalier/@LinksGems
Jon Cavalier
George joins Golf Digest associate architectural editor Derek Duncan on the Feed the Ball podcast to discuss Kinloch and Ballyhack, the revival of the Country Club of Florida and other historic courses, what he sees when looking at a topographical map and the appropriate way to sequence holes in a routing. Listen by clicking the link below.