What happens in Vegas...
'48 Hours in Vegas,' a film adaptation of Dennis Rodman's infamous Las Vegas bender, is set to blow 'The Last Dance' out of the water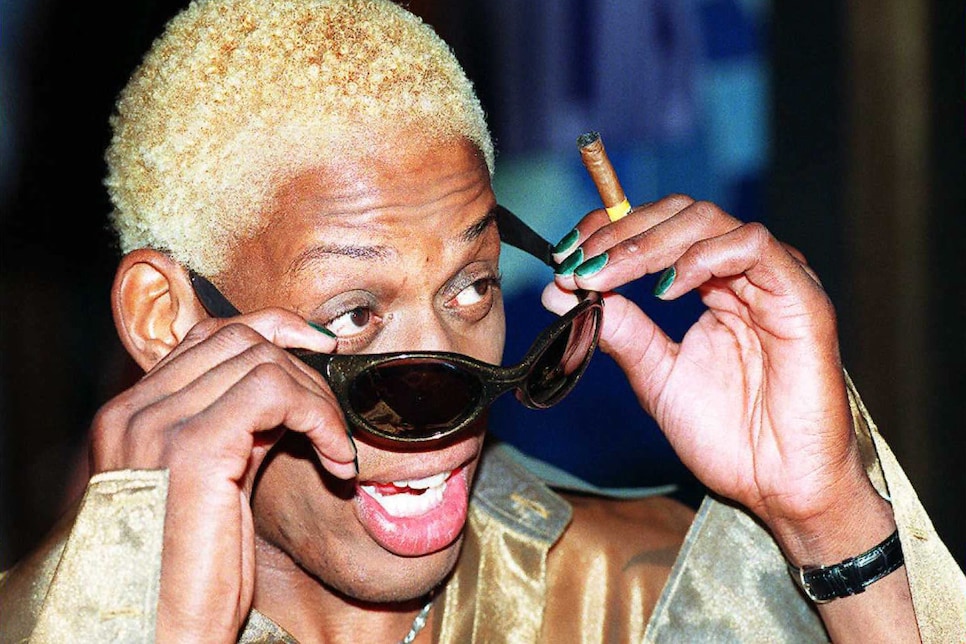 Michael Jordan, Schmichael Jordan. There's nobody with two eyes, two ears, and a heart who didn't sit up, close Twitter, and pay attention whenever 'The Last Dance' turned to the topic of Dennis Rodman. As was the case throughout his career, Rodman made the most of his limited role, teaching a whole new generation of kids just how crazy crazy can be.
Chief among the Rodman anecdotes, however, was the legend of his 48-hour, Carmen Electra-starring Las Vegas bender that ended with Jordan himself dragging Rodman's ass home from Sin City while Electra hid behind the couch in some implied state of undress. It's a story straight out of the movies, and now it literally will be thanks to '48 Hours in Vegas,' a Hollywood adaptation of Rodman's sabbatical that has just been green-lit by Lionsgate and wunder-producers Lord Miller, according to Variety.
"There's only one Dennis Rodman," Nathan Kahane, president of Lionsgate's Motion Picture Group, said of the film. "In 1998, there was nobody on Earth who'd be more fun — or maybe more dangerous — to party with. And yet that's not even half of who he is. This movie takes you on an unforgettable ride with the myth, the legend and also the man that Dennis is, behind everything you think you know."
At this point, no actors are attached to the project, which is still in the screenplay stage of development, but Rodman himself is set to serve as consultant and executive producer. This won't be Rodman's first Hollywood foray, however. We have the 1998 classic 'Double Team' to thank for that, featuring plenty of basketball puns, Jean-Claude Van Damme, and even a shirtless Mickey Rourke hanging out with a tiger at the Roman Coliseum, which just so happens to be rigged with explosives. Needless to say, '48 Hours in Vegas' has a tough act to follow.