The Loop
Decoding the various (and very British) oddities of the Premier League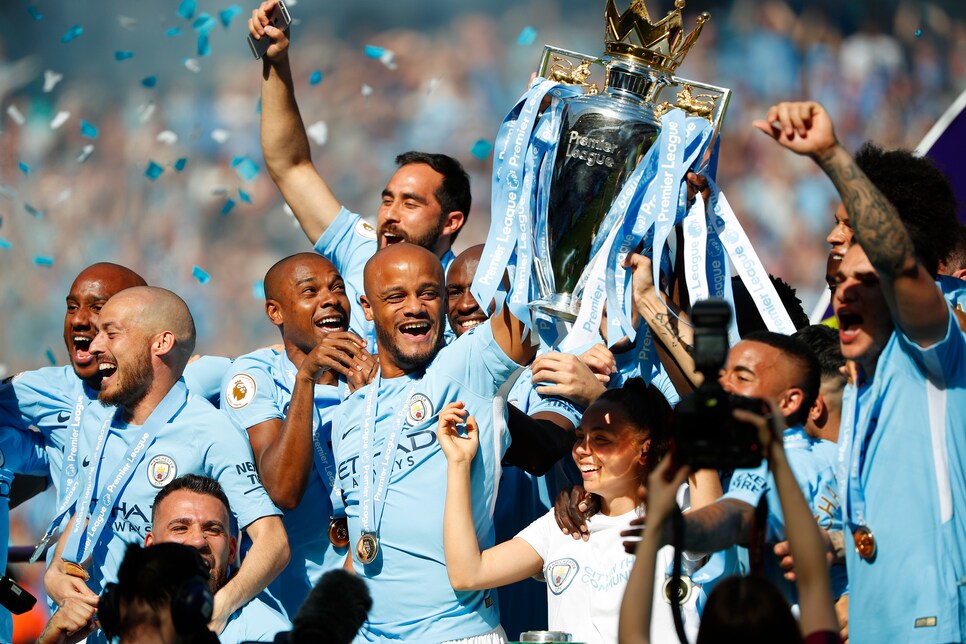 The Premier League is back and, despite a crazy summer sabbatical, it's business as usual in the rainiest sports league on earth. Twenty teams will play 38 games with no playoffs and nothing to lose except, you know, their very existence as a Premier League club. So whether you're new to the dignified insanity or a wiley old soccer hipster, join us we translate the inscrutable British buzzwords you'll be hearing again and again as you watch your team draw a mortal foe nicknamed the Magpies at some ungodly hour on Saturday morning. Ref, if you'd be so kind, please blow the damn whistle.
"Newly Promoted": Unlike American sports, British sports are deeply punitive in nature. Every year in all four tiers of English football, the bottom three teams in the division above are replaced by the top three teams in the division below. This is the concept of relegation and promotion and it is great and glorious. If employed here, the Cleveland Browns would have been replaced by Alabama years ago, but alas, we are but dreamers.
What that means, especially in the first fresh weeks of every Premier League season, is that you're going to hear a lot about this year's "newly promoted" sides—Cardiff City, Fulham, and Wolverhampton (just Wolves if you want to sound ITK). Perhaps the best trio of newly promoted sides ever, these clubs have spent almost as much money this offseason as last year's top three finishers—Manchester City, Manchester United, and Tottenham—bringing in players from all over continental Europe. Wolves and Fulham are even expected to stay up, which is as glowing an endorsement you're going to get from the bloodsucking British media (more on them later).
"Teatime Kickoff": The 12:30pm kickoff time here on the eastern seaboard. This is generally the marquee match every Saturday, beginning this week with Wolves vs. Everton (the longtime home of legendary USMNT keeper Tim Howard) on NBC. Guinness recommended. Crumpets optional.
"Craven Cottage": The Americanization of Premier League grounds has been underway for awhile now, culminating this year when Tottenham Hotspur—18 months removed from the demolition of their intimate former home, White Hart Lane—finally move into the belly of their new 62,000-seat behemoth (a joint venture with the NFL featuring two retractable pitches for all sorts of fun, CTE-proliferating applications).
Some bastions of kitchy, crusty England remain, however, and none greater than Craven Cottage. While it may sound like a suspect address in a Grimm Bros' fairytale, Craven Cottage is the quaint home of the Fulham, you guessed it, Cottagers and just so happens to have an actual cottage jammed into a corner of the stadium. It's one of the most bizarre venues in professional sports and you can watch its return to the Premier League on Saturday at 10am EST when Fulham Take on Crystal Palace (actual team name) on NBC Sports Gold.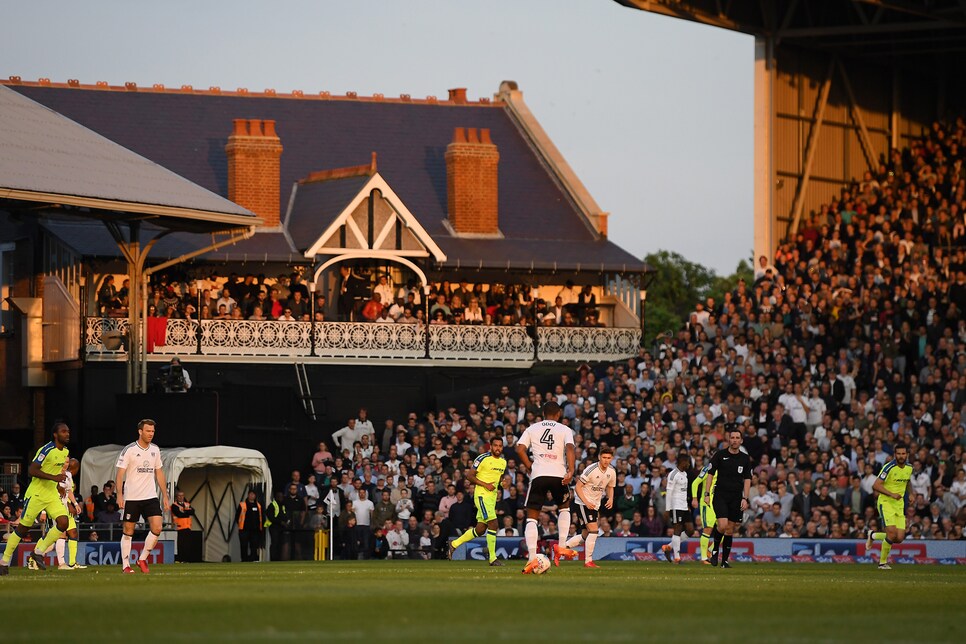 "NBC Sports Gold": Speaking of which, if you're wondering what in Fresh Prince NBC Sports Gold is, just think of it as paywall purgatory for Premier League fans. Up until last year, NBC Sports either broadcasted or streamed ALL 380 GAMES of the Premier League season. Then, in the interest of profit/alienating their loyal viewership who were already itching to give up cable for good, they rolled out NBC Sports Gold, which exclusively streams four games from each Premier League team for $50 per season.
Games streamed on NBC Sports Gold are not shown on TV and games shown on TV are not available on NBC Sports Gold. In other words, if you want to watch every game of your team's season—which you probably do—then you need both a traditional cable package and the digital-only NBC Sports Gold add-on (available on approximately five devices, not including PS4 or Xbox One). Now if you'll excuse us, we have to go pound our foreheads against the wall.
"Transfer Window": Pocket Translation: Trade deadline. Every July 1st, the European transfer window officially opens, allowing teams to wheel and deal players like the inanimate commodities they obviously aren't. As an American sports fan, this should be very familiar to you. Every August 31st, that window closes, leaving teams scrambling for last-minute deals while Adam Schefter with a cockney accent is propped up in front of a TV camera for 24 straight hours. This should also feel familiar to you. This year, however, there is one new wrinkle: The window doesn't close on August 31st. It closes August 9th, a full three weeks earlier.
For the first time, the Premier League transfer window slams shut on the eve of the new Premier League season. That, coupled with the World Cup eating up a month of negotiating time and the fact the rest of the major European leagues are still operating on the 8/31 deadline, means the Premier League's offseason sales/acquisitions process has resembled a hurricane eating a tornado. Some clubs, like trendy title favorites Liverpool, got their shopping done before the Black Friday Thursday rush. Others, like Tottenham and Manchester United, have left major personnel issues hanging like cartoon anvils. In other words, when the Premier League officially gets underway Friday afternoon at 2:30pm ET with Man U vs. Leicester City, expect a few mystery flavors down there on the field (cough Toby Alderweireld cough).
"Financial Fair Play": Essentially the closest thing to a salary cap in the Saudi oil oligarch playground that is the Premier League, stipulating that a team's expenditures must not exceed their profits without a stiff penalty. This gets a little tricky when you're Manchester City and are literally owned by THE DEPUTY PRIME MINISTER OF THE UNITED ARAB EMIRATES, but the core tenant is pretty simple: You can't go out and spend a billion dollars even if you use money as toilet paper.
"I'm Forever Blowing Bubbles": At some point between now and May, you're going to happen across a West Ham game. For that I apologize. When you do, however, you may notice something odd just before kickoff: Every home fan blowing bubbles and singing in unison…
Do not panic. You are not having a stroke. You did not hit your head on the back of the toilet and wake up with the Cheshire Cat dictating flux capacitor schematics to you deep within the forests of Wonderland. You're simply watching West Ham, a team whose bubble-loving supporters also invaded the pitch, made throat slitting gestures, and hurled coins at the team's board of directors in the middle of a game last March. Needless to say, even when West Ham finish mid-table—as they almost always do—it's still entertaining (and weird) as hell.
"Raheem Sterling": On paper? The starting winger for reigning Champions Manchester City, England's surprise World Cup semi-final squad, and a once-in-a-generation talent. In the papers? Satan incarnate. Never in the history of the Premier League has a player been so unfairly singled out, maligned, and, quite frankly, bullied by the media like Raheem Sterling. But in the words of LeVar Burton, don't take our word it: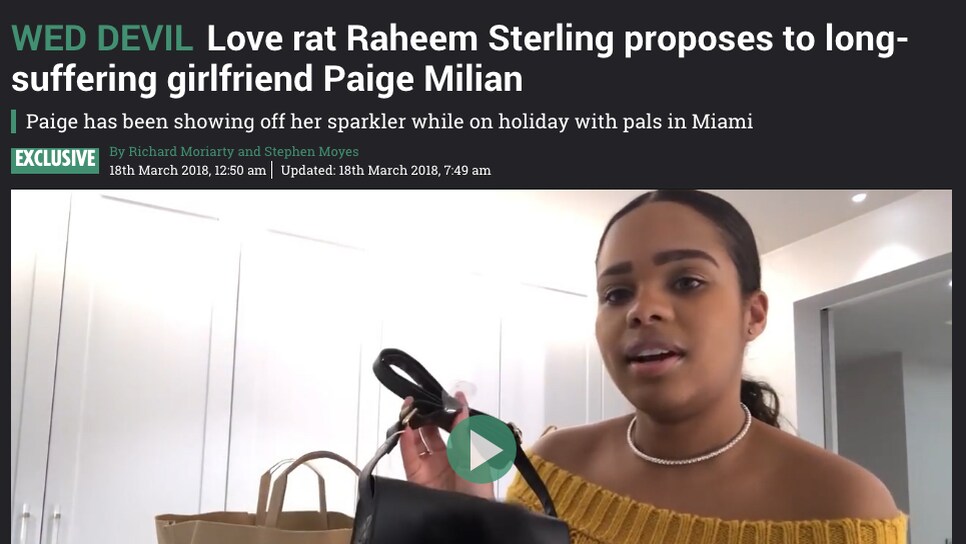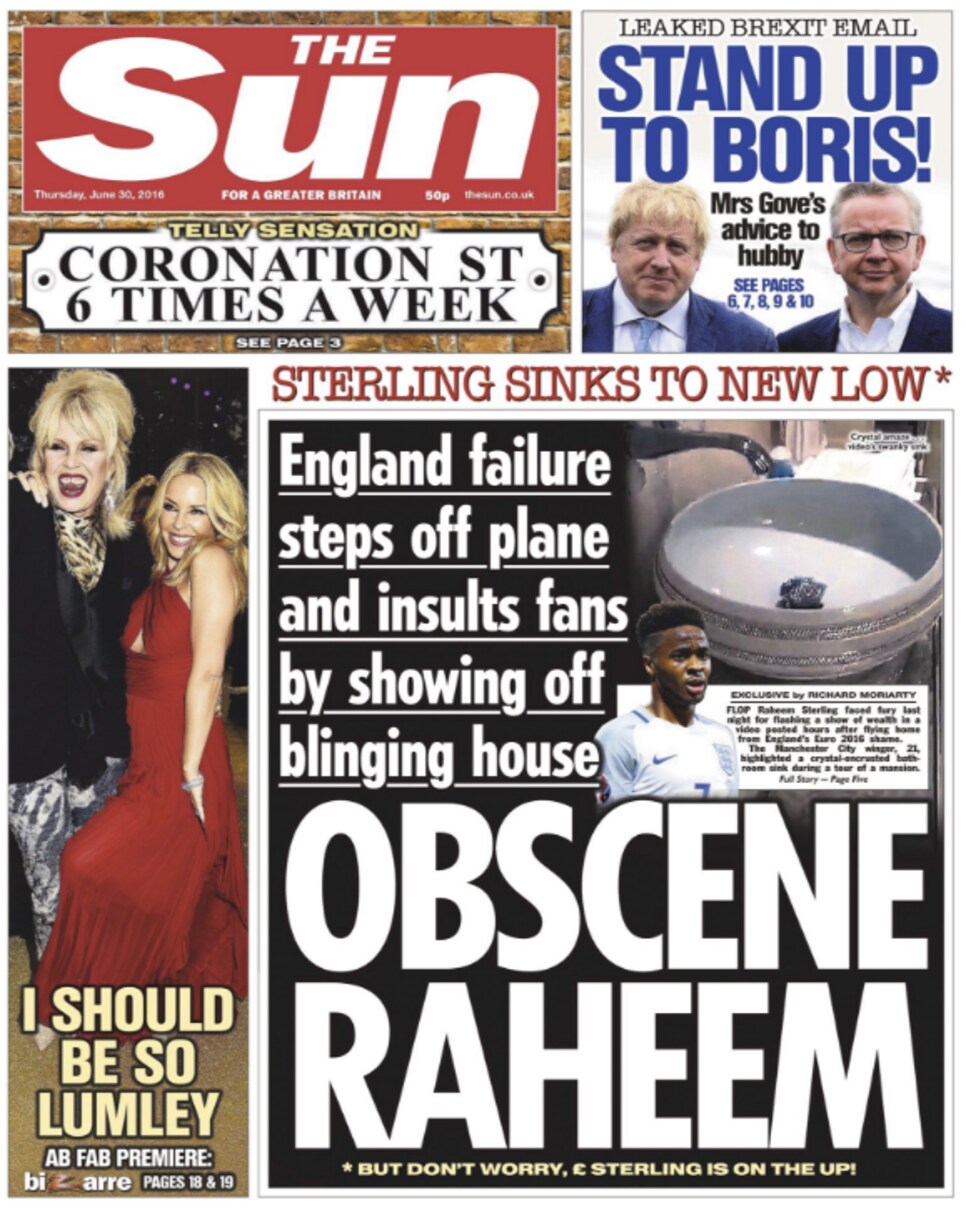 Traditionally, the English LOVE the English (see: Brexit), but Sterling—whether because he's black, has tattoos, or simply just exists—has become one of the unhealthiest fixations in sports journalism. Odell Beckham Jr. films himself snorting coke off a pizza, and all we're talking about is whether he'll be the highest paid player in the league or just the highest paid wide receiver. Sterling proposes to his girlfriend, buys a new sink for his mother, and has the audacity to eat breakfast, and the British tabloids go into reactor meltdown mode. When watching Man City this year keep one eye on Sterling and one ear on how the announcers analyze his morning crosswords. There's a reckoning coming, but, as is always the case the Premier League, it will probably be messier than it has to be.
"Piers Morgan": King Asshat and Lord of the Idiot Realm. Seriously, want a good laugh? Just check this man's Twitter feed after Arsenal get inevitably rolled by Manchester City on Sunday afternoon. With malcontented Gunners' long-running #WengerOut mantra finally fulfilled, Piers is going to need new cathartic hashtag. Lucky for him, #EmeryOut has a nice ring to it...
Needless to say, if you're new to the Premier League and wondering how to do this whole "supporter" thing, Piers is the shining example of what not to do. Same goes if you're new to this world and wondering how to do this whole "human" thing.
"Top Four": Atlantis. Valhalla. The Garden of Eden. A glistening, twinkling oasis that all Premier League clubs long to sup from, even though—just like in real life—only the wealthiest ever have a realistic chance. Landing in the "Top Four" gets you the golden ticket to the Champions League, untold spoils of revenue, and epic European nights under the lights. If you can't win it—which you probably can't, because THE DEPUTY PRIME MINISTER OF THE UNITED ARAB EMIRATES—this is the perfectly satisfactory (and increasingly mandatory) consolation prize.
You will hear the term bandied about somewhere close to seven times per broadcast and, come April, you may as well double that figure. There is very little room for deviation, however. Four of Manchester City, Manchester United, Chelsea, Liverpool, Tottenham, and Arsenal will occupy those coveted places when the dust finally settles. Still, that won't stop the Top Four race from being the most over-discussed, over-analyzed, and over-emphasized sub-plot for the umpteenth Premier League season running. Get used to it, mute the damn TV, or watch preseason football. This is a free country and the poison is yours to pick.