Broadcasting
David Feherty's goal for LIV Golf, Season 2: 'piss off at least one viewer per week'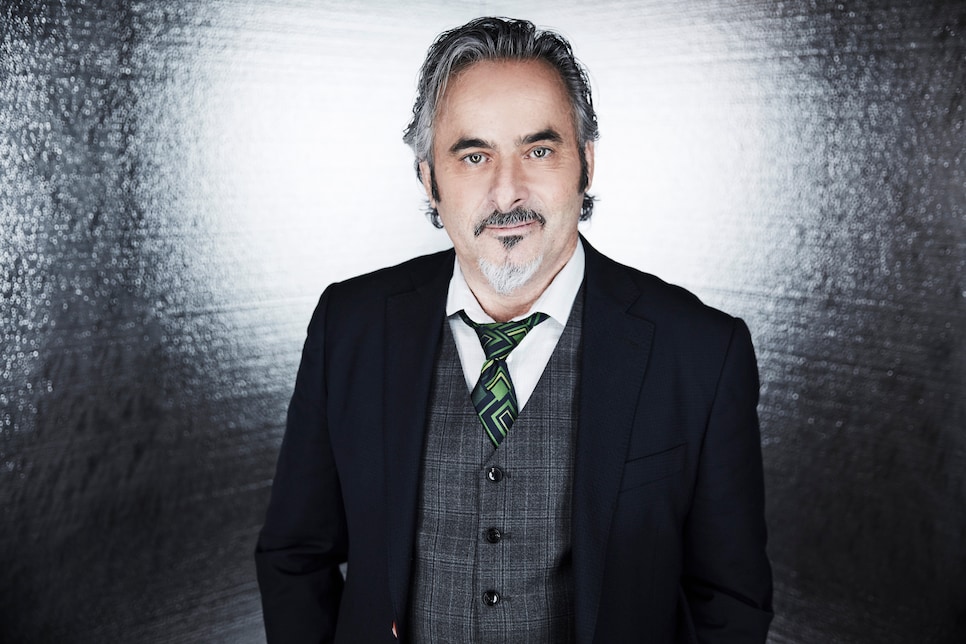 Because his mind moves like a torrent and because he has to say exactly what's raging through it, David Feherty felt compelled during a 10-minute telephone interview early Tuesday evening to tell you that he sees monkeys scurrying about at Mayakoba Resort in Riviera Maya, Mexico, and that one of them has paused outside his hotel room window to take care of some urgent business.
"There are monkeys all over the place here," Feherty said with his familiar Irish deadpan delivery, offering play-by-play through the telephone. "Oh, perfect, now one is taking a crap right in front of me. What can I say? No respect."
Respect is one of the things Feherty craved when he left NBC Sports last summer to become lead broadcast analyst for the LIV Golf League—to prove to people that not only can he administer a compendium of incomparable wit, but also, he said, "to show that I actually know what the f--- I'm talking about."
It's doubtful that over the seven years he worked for NBC and Golf Channel that Feherty, 65, wasn't appreciated, but a lead analyst role with the Peacock folks never was going to grace his résumé. Of course, there were other reasons that the former European Tour winner moved to the Saudi-backed upstart golf tour last July. With the end of his Golf Channel primetime talk show in 2021 after 10 seasons, Feherty felt he had no suitable outlet for his creativity.
"I felt I couldn't say what I was thinking for fear someone, somewhere would be offended. Also, the money was terrific," he said of his five-year deal with LIV, the specifics of which he, uncharacteristically, has stayed silent about.
The timing of the start of the second year of the LIV Golf League, juxtaposed to NBC's run of PGA Tour events starting with the Honda Classic, is hard to ignore in relation to Feherty's career move. A native of Northern Ireland who became a U.S. citizen in 2013, Feherty in past years would be heading east at this time from his Dallas home for a month-long run of Florida events. Instead, he flew southwest to Mayakoba, where the LIV Golf League is opening its season at El Camaleon Golf Course, formerly the site of the PGA Tour's World Wide Technology Championship as recently as last November.
"Believe me, I have no regrets at all," he said about broadening his broadcasting repertoire while adding that a month in Florida wasn't his idea of a good time.
The LIV Golf League begins its second season with a television deal of sorts. Saturday and Sunday coverage of its 14-tournament schedule will air on The CW Network, which reaches 200 million homes, though five of those events will be shown on tape delay. Live streaming coverage will appear on the CW app, starting with the first round from Mayakoba at 1:15 p.m. ET Friday.
Feherty again will join Jerry Foltz and play-by-play announcer Arlo White in the 18th-hole tower, and while he hesitated to provide many insights into plans for the coming season, he did highlight one new initiative.
"We've got a new feature that we're calling WTF," Feherty said, letting the acronym hang in the air for a beat or two. "It stands for What The Feherty. I'll be exploring different topics. The first one is going to cover statistics; you know, the old Mark Twain adage about three kinds of lies. [Lies, damn lies and statistics.] There are so many meaningless statistics in golf. Three-putt avoidance … what is that? Isn't that just two-putt acceptance? I'll do a bit like that one every week, gravitating toward anything but the actual playing of golf."
As for his analyst work, he'll just be himself, which means pushing the envelope as much as he can get away with. This he promises. "My goal is to piss off at least one viewer per week, but I'm hoping for more," he said.
"I'm just ready to get to work," Feherty added. "I've been sitting around way too long, and I need to be busy. I've been looking forward to this. You know …"
He was about to say something else, but then he pivoted to the scene outside his window. "Oh, hey, the monkeys are back," he exclaimed.
It seemed like a good time to end the call. Feherty and monkey business. Why, yes. Of course.