LPGA
Danielle Kang claims she's been missing greens on purpose—and it (kind of) makes sense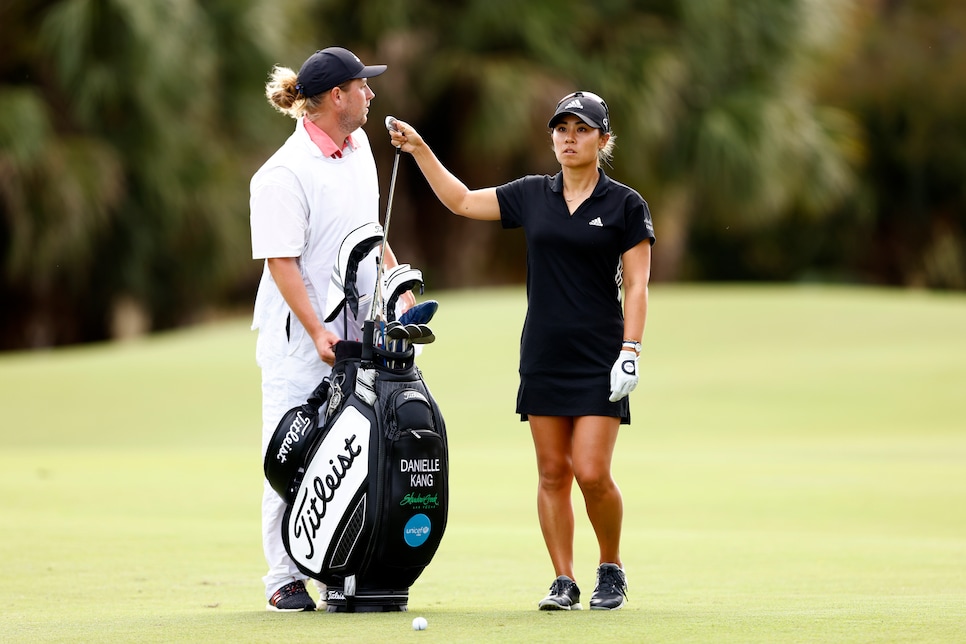 We've often heard about players wanting to work on specific shots in tournaments the week before a major championship, sometimes even at the expense of their performance in that event. But what Danielle Kang claims to have done at last week's JTBC Classic seems downright crazy. At least, until you hear her explain it.
First things first, Kang is off to the best start to a season of her career and she arrived at this week's Chevron Championship—the first major on the pro golf calendar—ranked No. 1 in the LPGA's Race to CME Globe standings. That being said, she's been unhappy with her chipping of late, so she came up with a pretty wild way to practice. And she revealed her unorthodox prep during her pre-tournament presser ahead of the Chevron on Wednesday.
"I've been chipping kind of weird so I missed couple greens on purpose last week, and I was talking about it with my coach and they thought it was the most absurd thing they had ever heard," Kang said. "My friend David Lipsky was like, 'You did what?' I said, 'You've never done that?' No, nobody does that."
Yeah, Danielle, we're pretty sure nobody does that. Anyway, go on . . .
"But I have to figure it out eventually, so I have to keep chipping in a tournament scenario when I have to make an up and down," she added. "And you can't really recreate what you feel in a competition unless you're in competition. I've tried. Like people can use gambling or putting money or whatever it may be, but for me, in that moment there is nothing I want more than to make par from a specific place."
Hmm. That does kind of make sense . . .
Then again, it came at a price. Kang says she only did it three times and that she failed to save par on two of those holes. And she finished T-42, her first time not finishing in the top 10 in five starts this season. But . . .
"I can't recreate that unless it's at an event," Kang continued. "I'm just trying to mishit and fail and see if I can recover the best that I can. It's an internal feeling that I'm working on. So technique is just part of it. It's not most of it."
OK, we're sold. This might actually be brilliant—especially if she chips well enough this week at Mission Hills to win a second major.