The Loop
Cubs rookie does something that was last done 8 decades ago by a golfer (Yep, a GOLFER)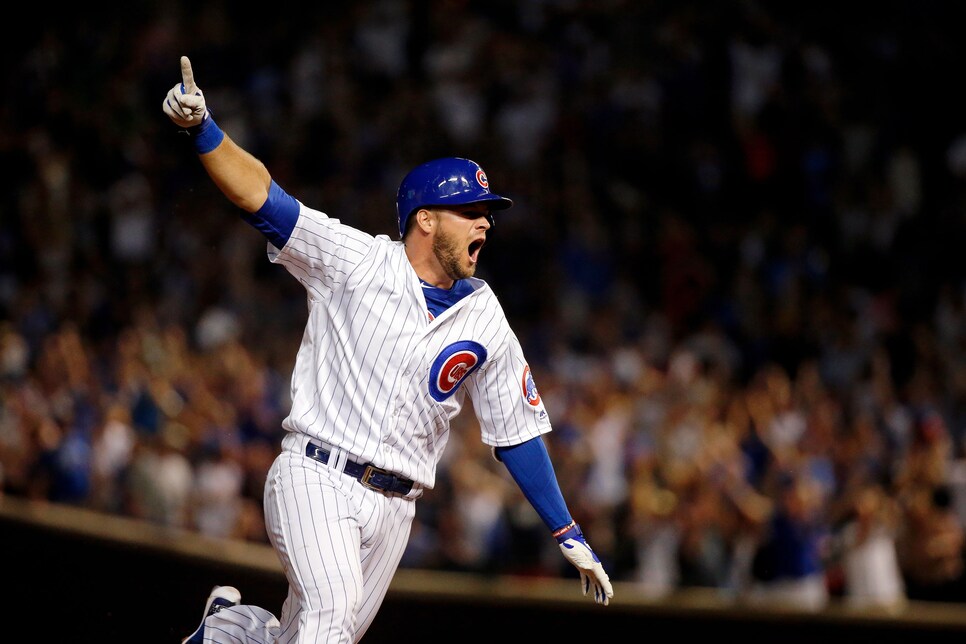 Chicago Cubs rookie David Bote stunned the Washington Nationals on Sunday night with a rare walk-off Grand Slam with his team trailing 3-0 in the bottom of the ninth inning. But baseball fans were surprised to learn just how rare of a feat it was. And who accomplished it last.
According to Baseball Reference, you have to go back more than eight decades before you find another instance of this happening in a 3-0 game (It's happened with teams facing other 3-run deficits). Not a Cubs rookie doing this, but anyone. And it happened to be done by a golfer. A GOLFER, you say? Let us explain.
On May 23, 1936 Samuel Byrd pinch-hit for the Cincinnati Reds with his team trailing the Pittsburgh Pirates 3-0 in the bottom of the ninth inning. Despite only hitting two home runs that season and only 38 during his eight-year career, Byrd swatted one out of Crosley Field to give the Reds a thrilling and unexpected victory. But Byrd is actually known more for a solid pro golf career after retiring from baseball — although, his other claim to fame was being Babe Ruth's personal pinch-runner during a six-year stint with the Yankees.
Following the 1936 season, Slammin' Sammy (Not sure if that was his nickname, but it should have been) turned to golf full time. And in 1942, he won the first of his six PGA Tour titles at the Greensboro Open. Not too shabby. Byrd, the only man to ever play in both the Masters and the World Series, died in 1981 at age 74.
The timing of Bote's Grand Slam, which was hit after the conclusion of the 100th PGA Championship, is also fitting. In 1945, Byrd came his closest to winning one of golf's majors at the same event, losing to Byron Nelson in the championship match (The tournament used match-play format until 1958). That was part of Nelson's record-breaking 11 consecutive victories, a PGA Tour record that still stands today.
So congrats to David Bote on his rare feat. And a hat tip to an under-appreciated two-sport legend.