The Loop
How Babe Ruth helped popularize one of golf's most common practice drills
In addition to being a celebrity golf pioneer -- oh, and probably the greatest baseball player ever -- Babe Ruth is indirectly responsible for a lot of good golf swings.
Have you ever seen a golfer tuck a glove or something under their arm during practice and hit balls? Probably. In fact, there's a good chance you've tried it yourself on the range. Here's the King of Practice, Vijay Singh, doing it: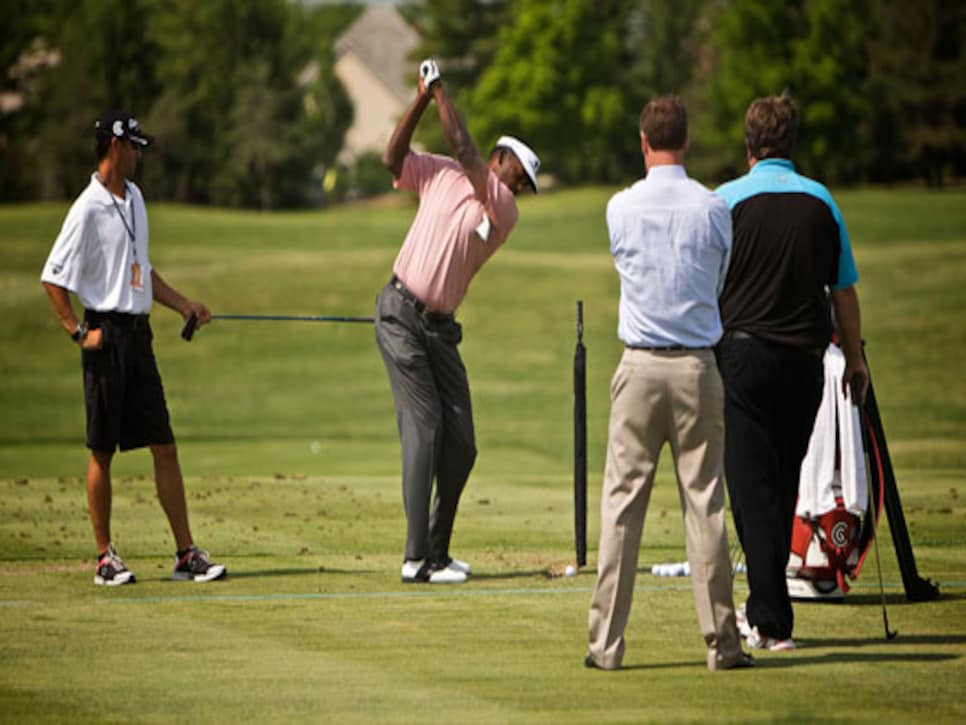 We're not sure if Ruth invented the drill, but he certainly played a large role in it spreading through the golf community. You see, Ruth played on the Yankees alongside a player named Sam Byrd. During that time Ruth taught Byrd the trick, using a handkerchief, in order to keep his left or front arm (for Ruth, it would have been his right arm since he played golf lefty) connected to his body throughout the swing.
Byrd retired after a mediocre seven years in baseball, often serving as Ruth's pinch-runner, and then had a solid career on what would become the PGA Tour. He won six events and finished third at the 1941 Masters and runner-up to Byron Nelson at the 1945 PGA Championship.
In 1960, Byrd hired a 17-year-old Jimmy Ballard to work at his par-3 course and driving range in Birmingham, Ala. Byrd passed on the Babe's philosophy about achieving connectivity through the drill (players like Tiger Woods also practice with a glove tucked under their right or back arm) and Ballard, in turn, passed it on to many of his students as he became an acclaimed instructor to major champions like Curtis Strange, Hal Sutton and Sandy Lyle. For more on this and on Jimmy Ballard's often overlooked career, check out James Dodson's 2010 feature.
And the next time you're at the range, give the drill a try. Hey, if it was good enough for the Sultan of Swat. . .