The Loop
That angry old Braves broadcaster is back and this time he's questioning a young star's age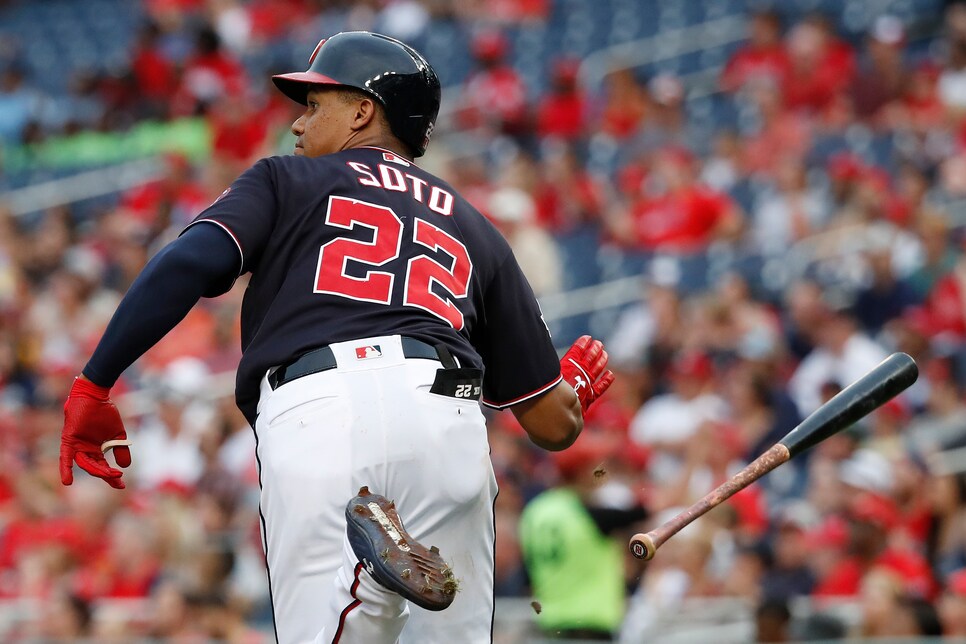 Remember that angry old Atlanta Braves broadcaster? You know, the one who randomly ripped the L.A. Dodgers for their batting practice attire? Of course you remember Joe Simpson, the 66-year-old player-turned-analyst with a career batting average of .242 and a whopping nine home runs. Just to set the mood, let's run that rant back:
Gets better every time. Simpson of course apologized, mainly to Chase Utley, who was wearing a "strike out cancer" t-shirt, which is probably not something he should have been criticized for. Like everything in the 24-hour news cycle, it was quickly forgotten and we all moved on. All Simpson had to do was just go about his business, say nothing controversial and he could slide back into being just another color guy that no one really knows besides the Braves fanbase.
Unfortunately, it took Simpson all of 10 days to thrust himself back into the conversation, this time for questioning the age of Washington Nationals rising star Juan Soto, a 19-year-old called up in May that has had an immediate impact in the bigs, hitting 14 homers and knocking in 39 runs. Here's a tweet with the link to the audio of Simpson's remark, which some are saying was in jest:
Whether you listen to that or just read the actual quote, seems like he actually is questioning it. "He is ... if he's 19, he has certainly got his man growth," said Simpson. "He is and big strong."
However you feel about it, the main takeaway should be that Simpson is an idiot not because he hates bad batting practice attire or because he's calling out teenagers. Because he simply can't avoid saying stupid things when it's so easy to avoid it! We literally just moved past the Dodgers rant, but Joe just couldn't help himself. There's too many lessons to be taught and messages to be sent, like bringing your birth certificate to the stadium so Joe verify it.