The Loop
Crazy trick-kick proves the Chargers' new kicker is the most exciting player on the Chargers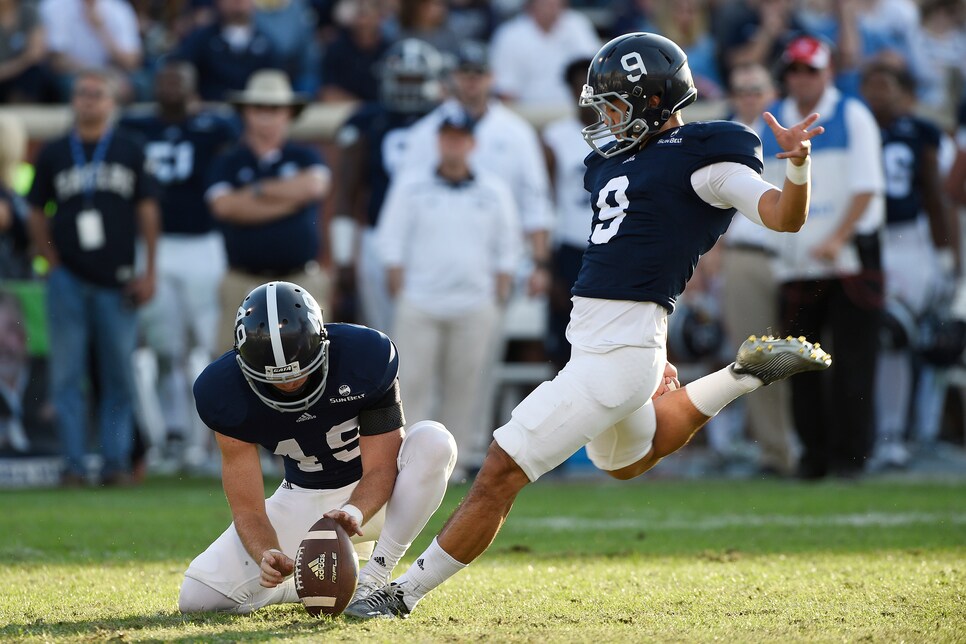 Football fans, meet Younghoe Koo. The new San Diego Chargers kicker is an amazing success story.
Born in South Korea, Koo and his family moved to the United States in 2006. Soon after, Koo became the first-ever All-American at Georgia Southern—leading the nation in field goal percentage with a whopping 95 percent make rate—before signing with the Los Angeles Chargers as an undrafted free agent this spring. This past week, however, he got an even bigger boost when the Bolts cut their starting kicker Josh Lambo, leaving only Koo to fill his cleats.
So how did he celebrate? Well, by reposting this beauty on Twitter -- giving fans an idea of just how talented he is -- even when he's not kicking pigskins in between the uprights.
Once you're done frying your brain in the cast iron skillet that is this video, let's consider the rest of Chargers roster. Done? Good, now hook up that IV of espresso before you nod off during whatever meeting you're currently stuck in. Up against the likes of Keenan Allen and Melvin Gordon, it's safe to say that Koo—with his ridiculous trick-shot carnival, Korean heritage (an NFL rarity), and proven ability to actually kick a bit, too, may well be the Chargers most, umm, electrifying player this season.
And yes, in case this didn't already drive the point home like a coffin nail, it's bound to be a longgggg one for Chargers fans.