The Loop
Our 13 favorite golf-related fantasy football team names for 2017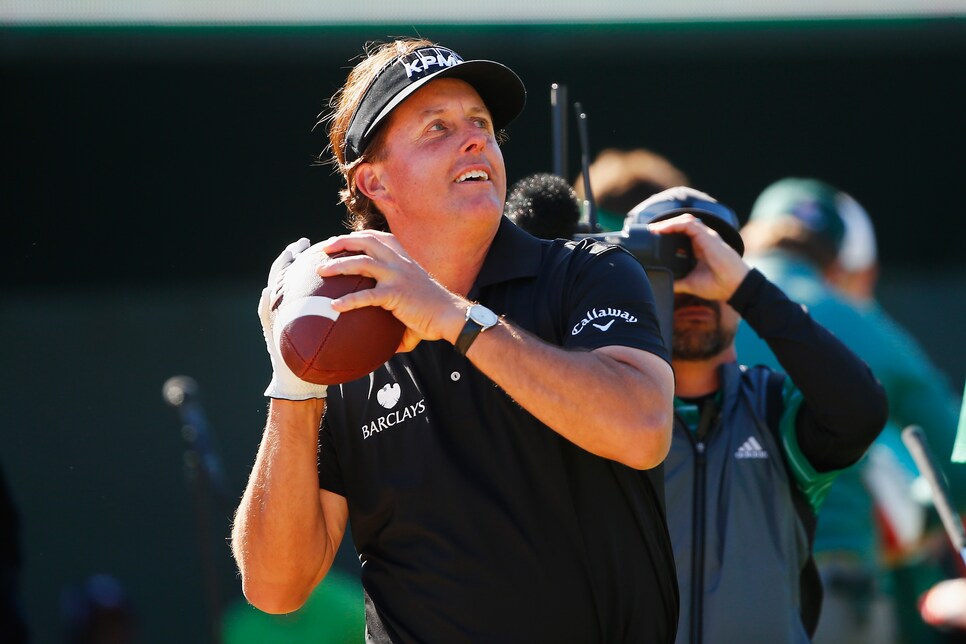 If you're like us, thinking of the right fantasy football team name can be as satisfying as claiming the big free-agent pickup that might win you your league. Feel like changing up your team name? Or looking to be more clever this year, while adding a little spice of golf to your team? No worries, we have your back.
The key to a good fantasy-team name is subtle humor. You might choose to be punny off of an athlete's name (It Ertz When Eifert, alluding to tight ends Zach Ertz and Tyler Eifert, was a clever, albeit graphic, entry last year), or go more generic.
Here are the favorite fantasy football team names we could think up. If you have one to add to this list, tweet it to us.