The Loop
Billy Horschel lost his fantasy football championship in heartbreaking fashion
Even in the off-season, Billy Horschel found a way to have a tense Sunday -- just not on the golf course. The three-time PGA Tour winner lost his fantasy football championship in heartbreaking fashion, 182.6-181.1. Despite the tough loss, Horschel showed a lot of class with a congratulatory tweet to his opponent on Monday after waking up to find there hadn't been any stat corrections to change the result:
Here's a closer look at that close box score: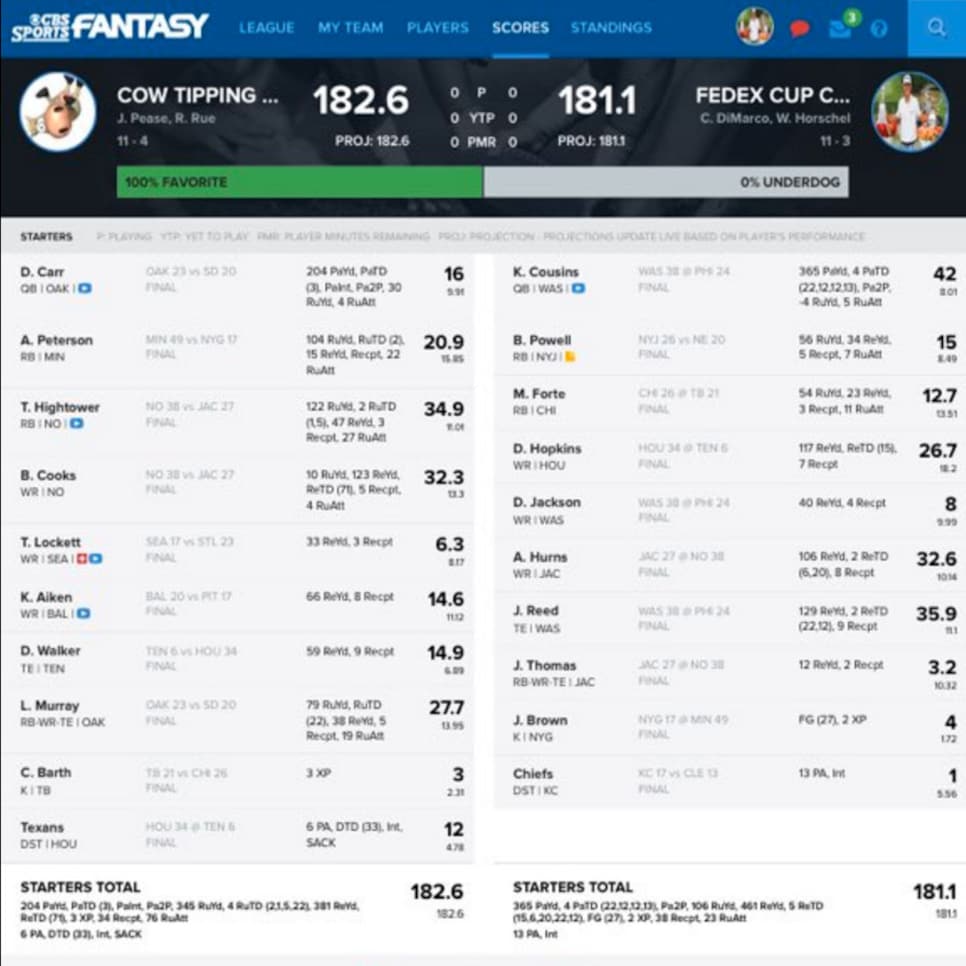 The best part is that the 2014 FedEx Cup champ's team name seems to be "FedEx Cup champ." We dig the attempt at intimidating the rest of his league.
But unfortunately, that intimidation can only go so far when someone like Julius Thomas lets you down with just two catches for 12 yards in a shootout with the Saints. And when your opponent has two Saints players in that shootout combine for a ridiculous 67 points. That hurts.
At least Horschel didn't make a glaring mistake by leaving anyone really good on his bench (To be honest, that's a pretty weak bench, Billy). That would have hurt even more.