The Loop
Cowboys' defensive end named Tank to wear Snickers cleats on Monday Night Football
Are themed cleats the next frontier of NFL advertising space? Will no thread be left unbranded by 2022? Well, if Cowboys defensive end Tank Lawrence's new Snickers cleats are any indication, the answer is a resounding yes. Stuff your face with what's left of the Halloween candy haul and check these bad boys out: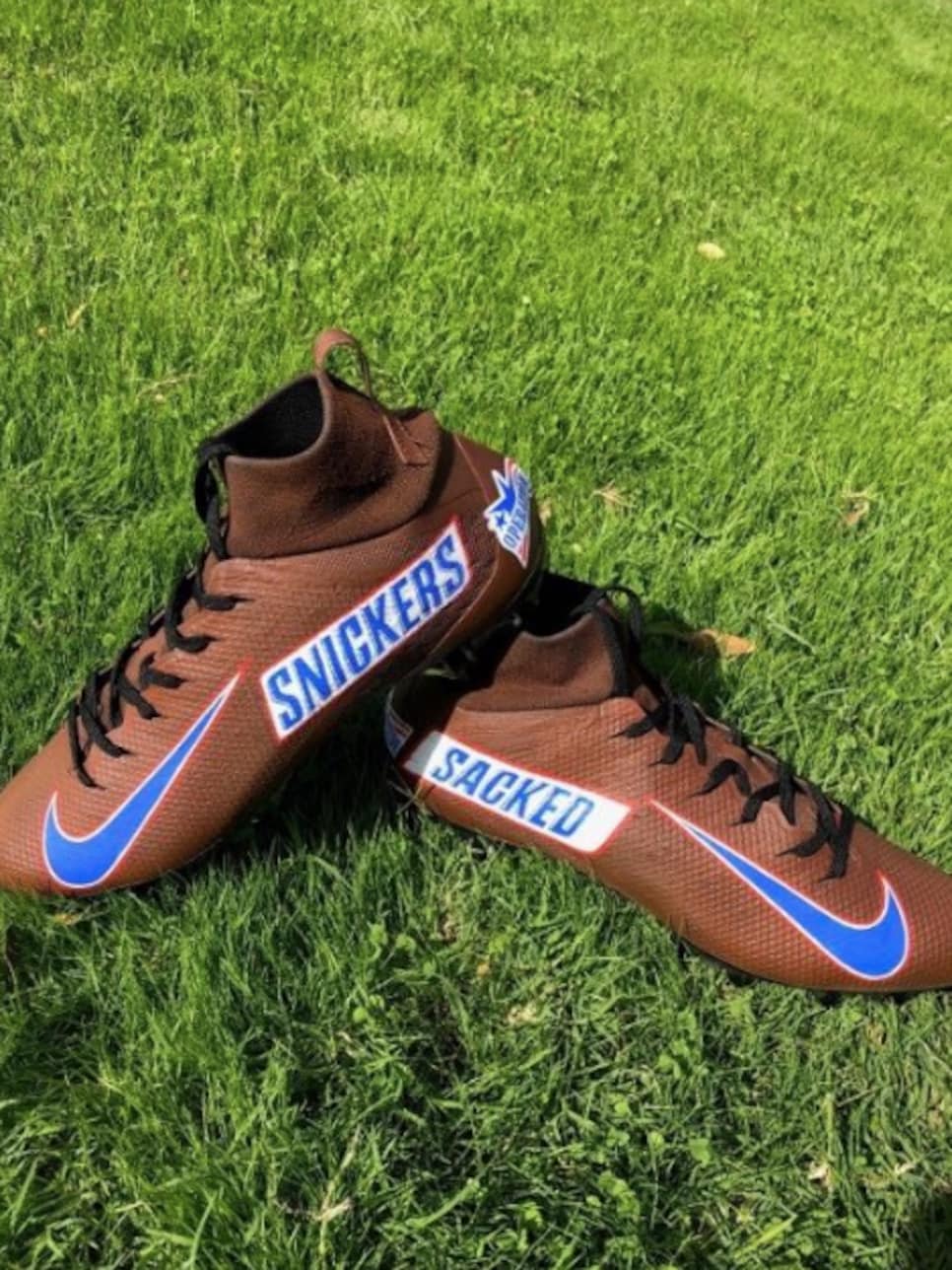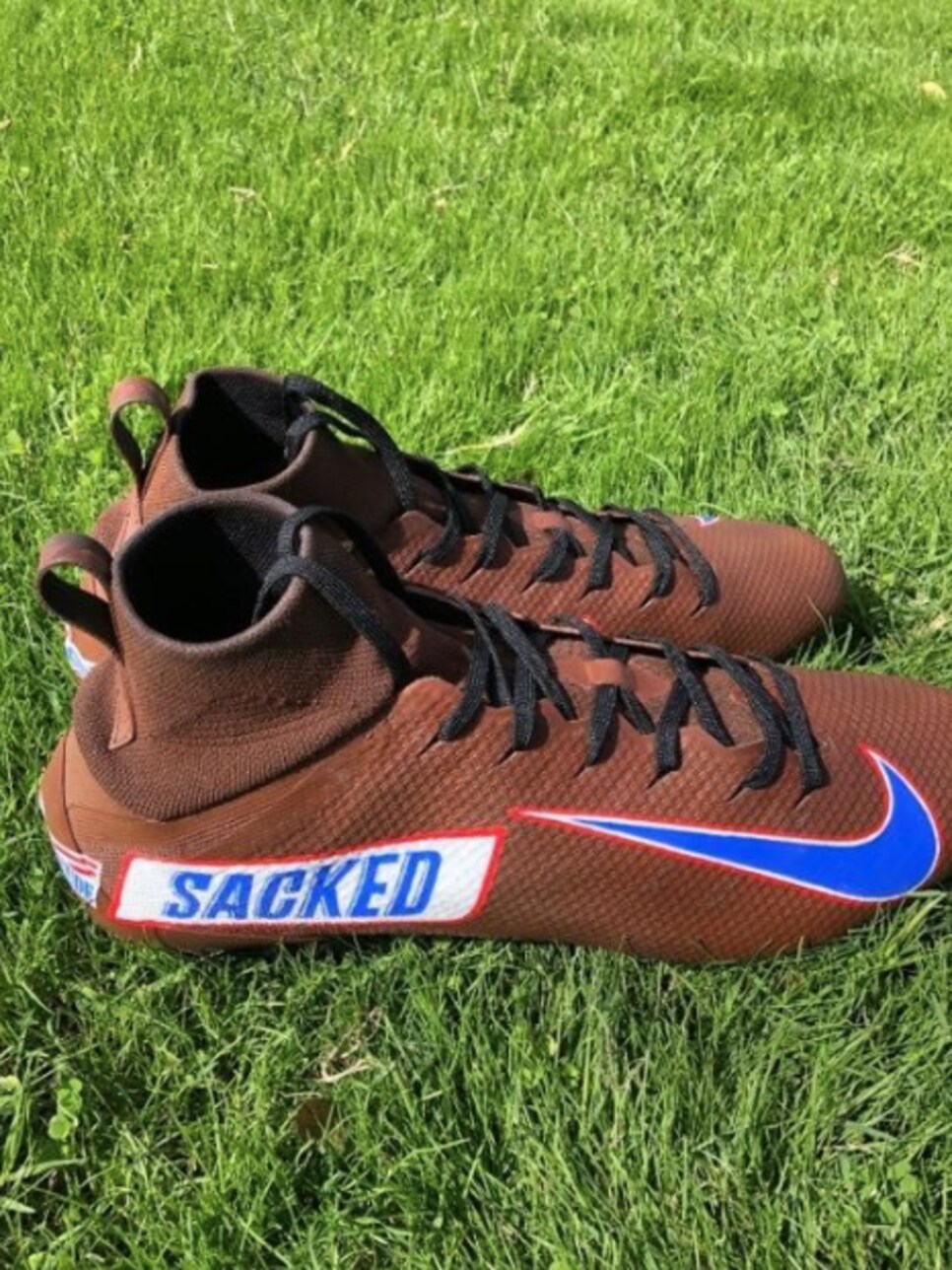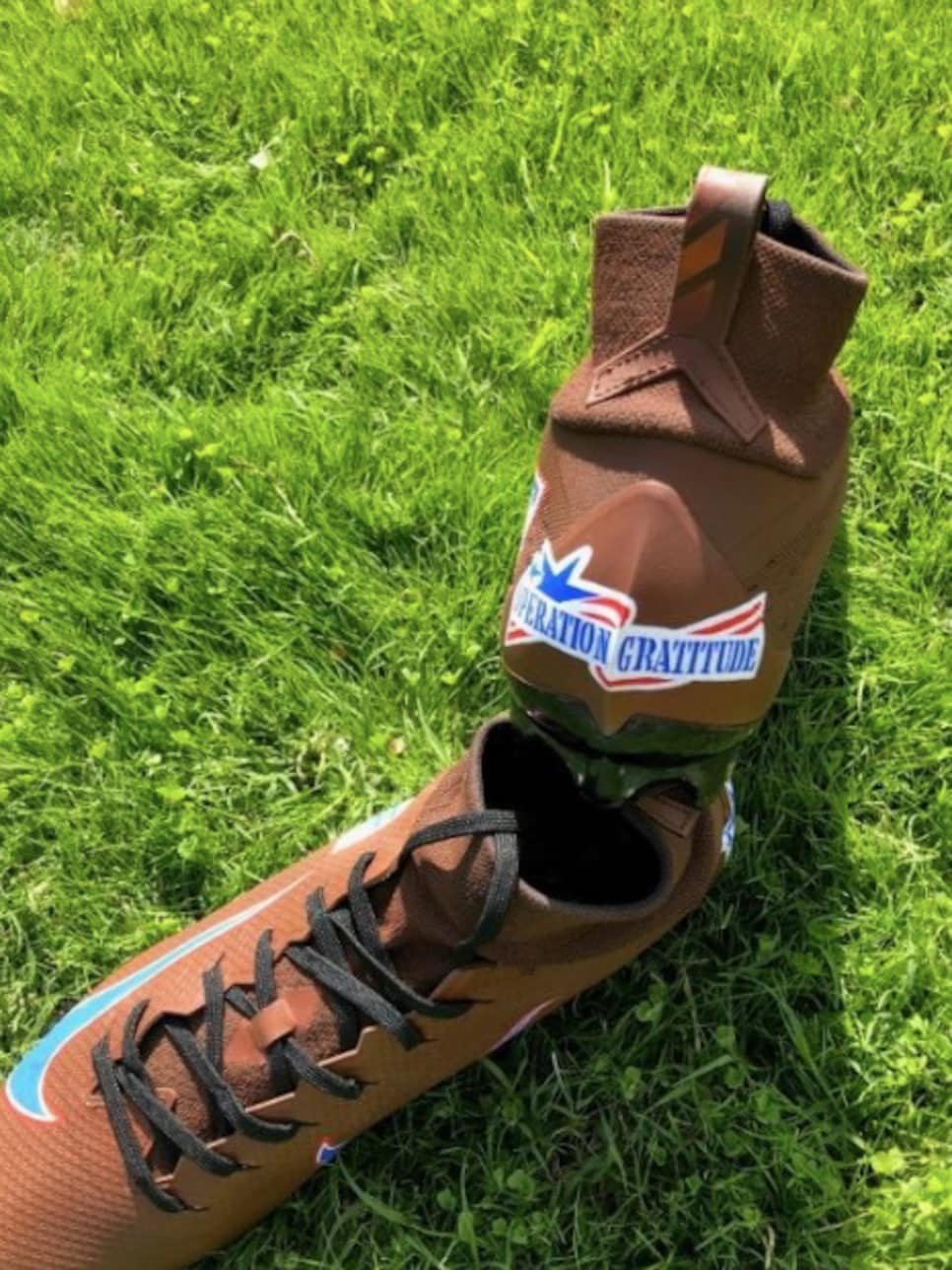 While other NFL footwear billboards have been mostly about players expressing their love of certain products (see: Stefon Diggs' Starbucks spikes), Tank Lawrence's junk food tributes also serve a higher purpose. As Darren Rovell explains, the cleats are part of an Operation Gratitude initiative, which will donate 20,000 Snickers Sacks to service members if Lawerence is able to record a sack on Monday night.
Given that the Titans have given up 22 sacks over the first seven games of the season, it seems likely that some deserving service men and women will be enjoying plenty of chocolatety, peanuty, caramely goodness this holiday season.