The Loop
Courtesy cars at the Masters have come a long way from this hideous station wagon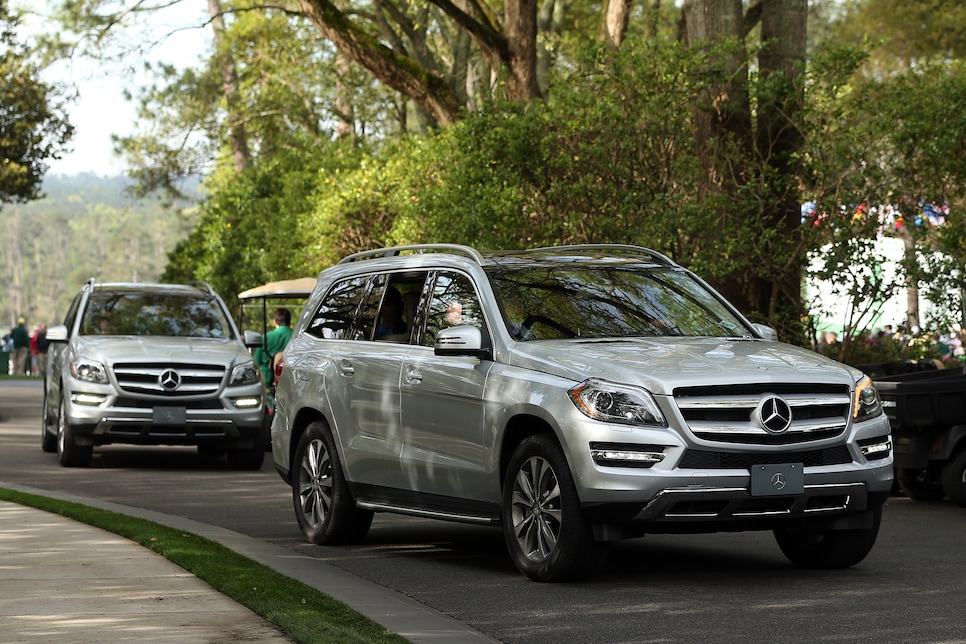 A silver sea of shiny Mercedes SUVs will engulf Augusta National Golf Club in April for the 2019 Masters. But apparently, the player courtesy cars for the year's first men's major haven't always been quite as glamorous.
You really never know what you're going to find when you do a photo search on Getty Images. I was working on a Johnny Miller post and needed an old pic from his playing days and came across an image of Miller arriving at Augusta National for the 1981 Masters. His spectacular green outfit caught my attention first, but then I took a closer look. Could that hideous station wagon possibly be his courtesy car?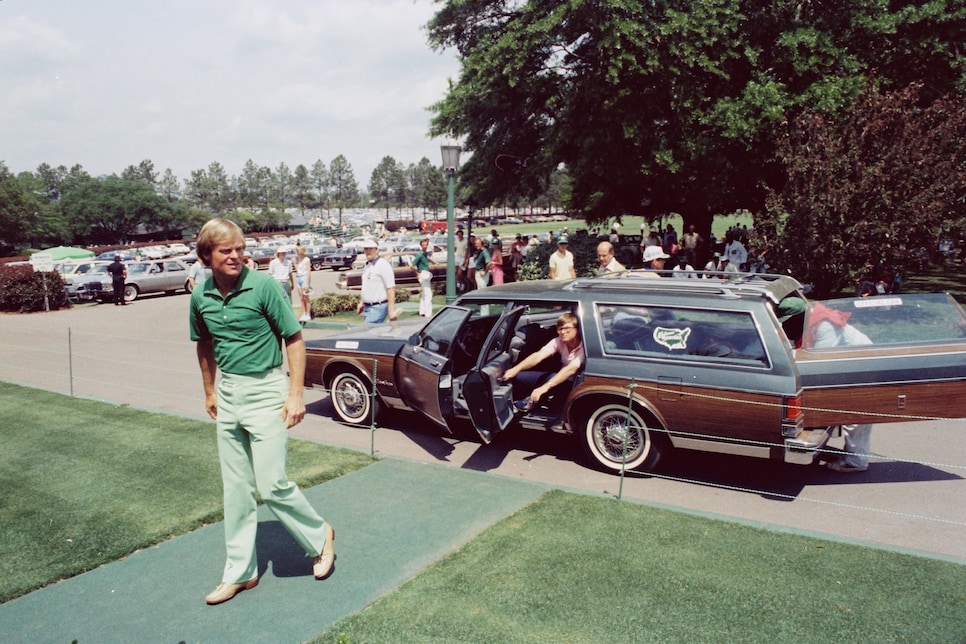 YES! IT IS! Look at that Masters logo on the window and the "OFFICIAL CAR" on the back door! Wow. Talk about arriving in style. Was that a special green-jacket-green trim?
Searching for other old Masters courtesy cars didn't come quite as easy, but I found a few later examples. Check out this brown beauty from the following year: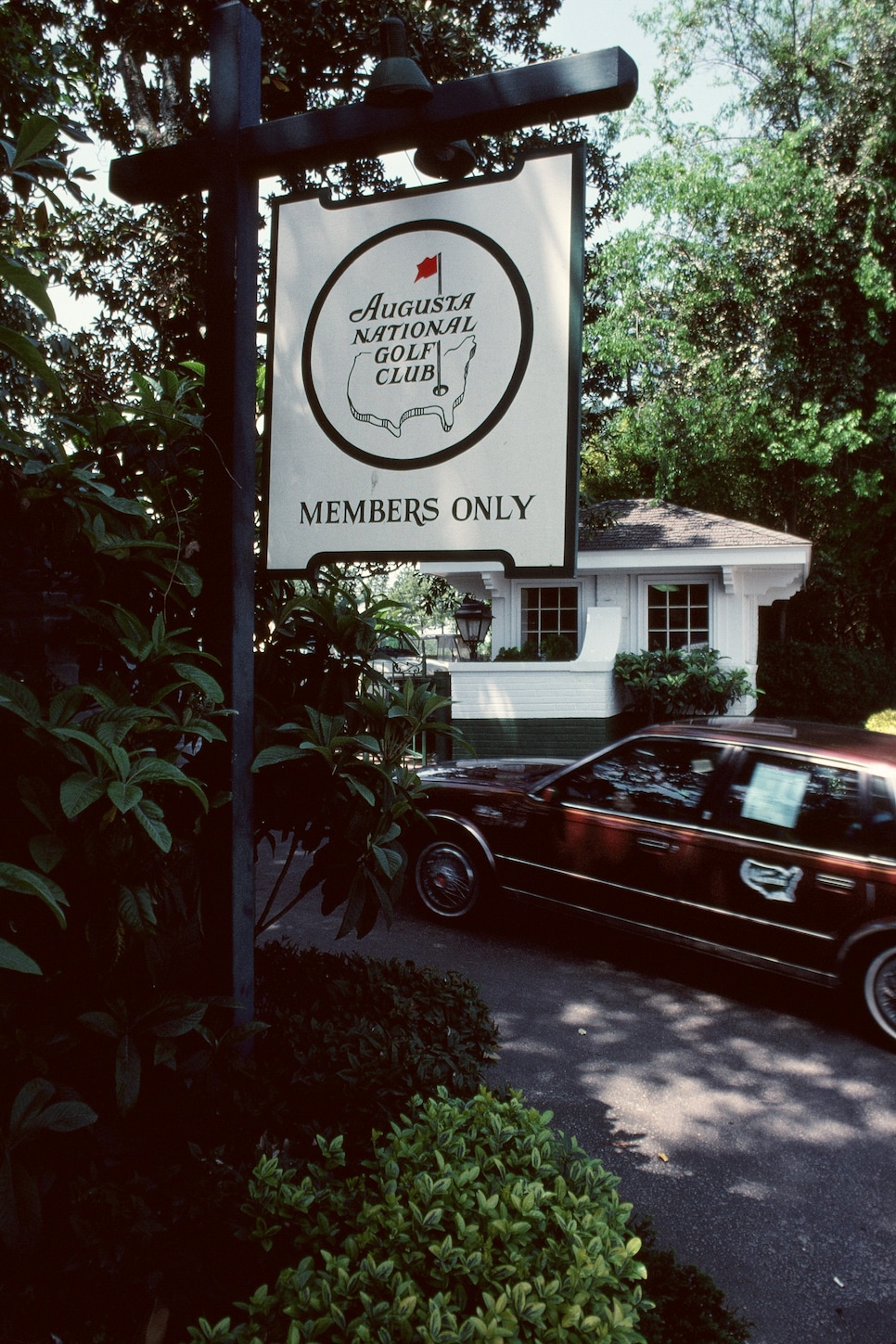 And here's the white caddy that Seve rolled down Magnolia Lane in for the 1990 Masters: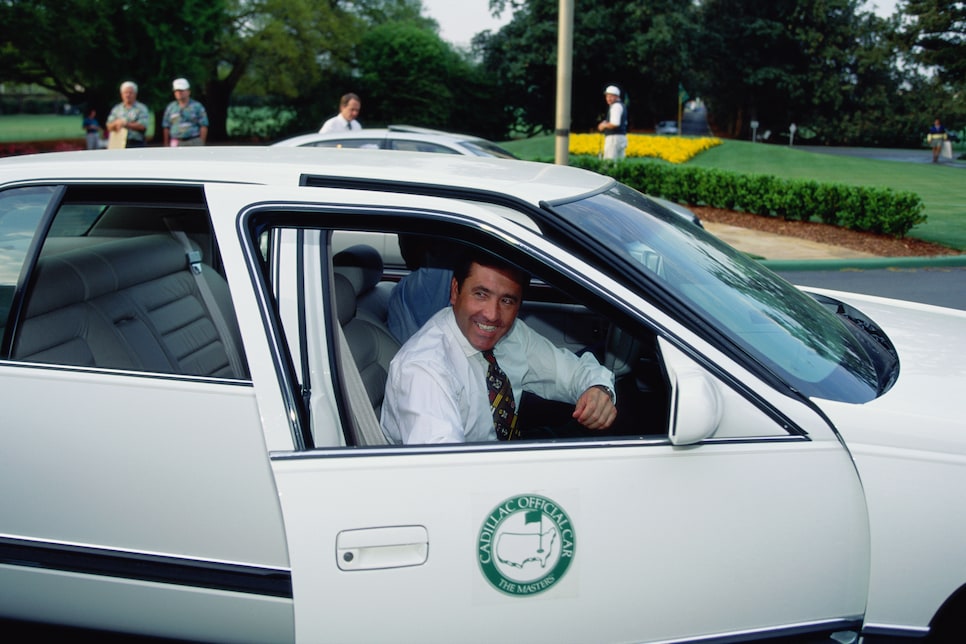 Cadillac was an official sponsorship of the Masters for 40 years until Mercedes took its place in 2008. And Phil Mickelson and caddie Jim "Bones" Mackay showed up in a similar-looking vehicle in 1996:
Of course, cars everywhere have changed a lot through the past few decades, and we're guessing all these bad boys were top-of-the-line models in their heyday. Still, looking at them now, they are pretty striking. In a bad way.
On the flip side, look how cool Arnold Palmer looked with his red Cadillac convertible at the 1973 Masters: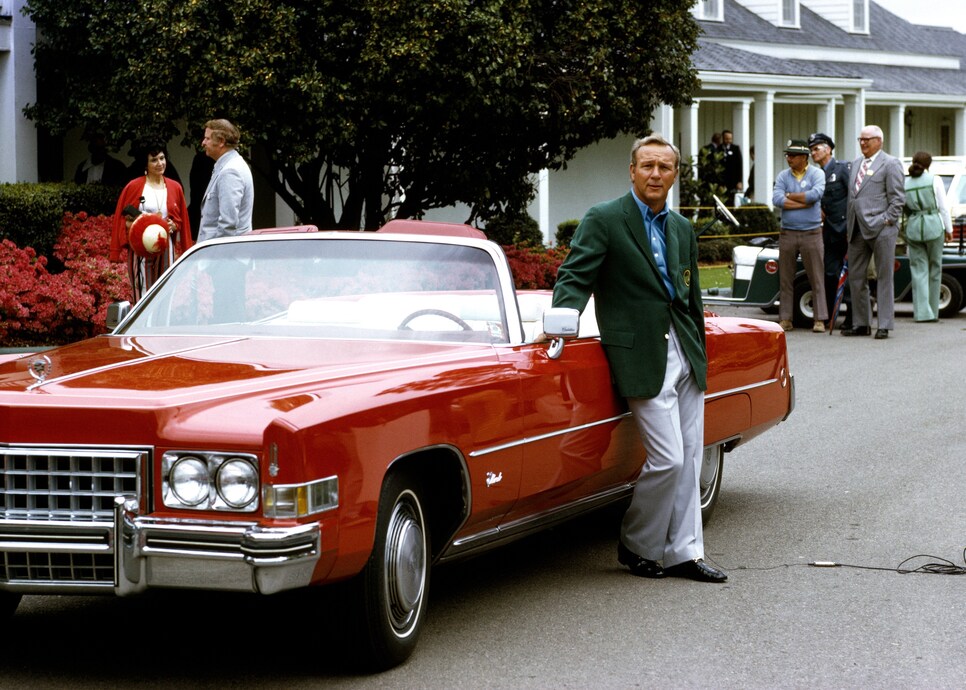 Apparently, Arnie, who had his own sponsorship deal with Cadillac, got a little more leeway (deservedly so, because he was The King) when it came to choosing his vehicle for the week.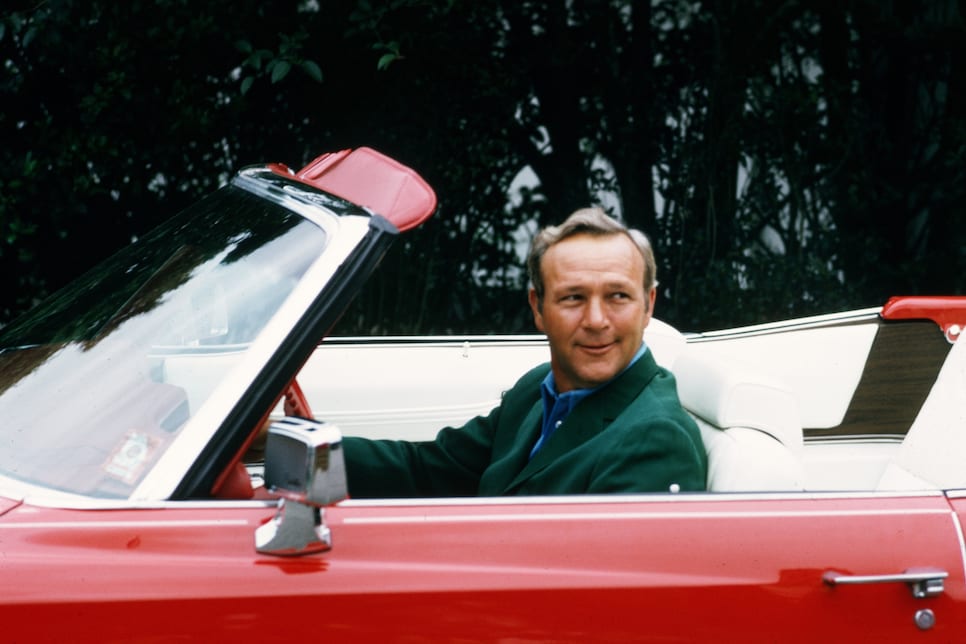 What a stud. Meanwhile, Miller's eyesore of a station wagon went on to be driven by Chevy Chase in the movie Vacation. Kidding. We think.