These Guys Are Good
Corey Conners makes six straight birdies—without facing a putt longer than five(!) feet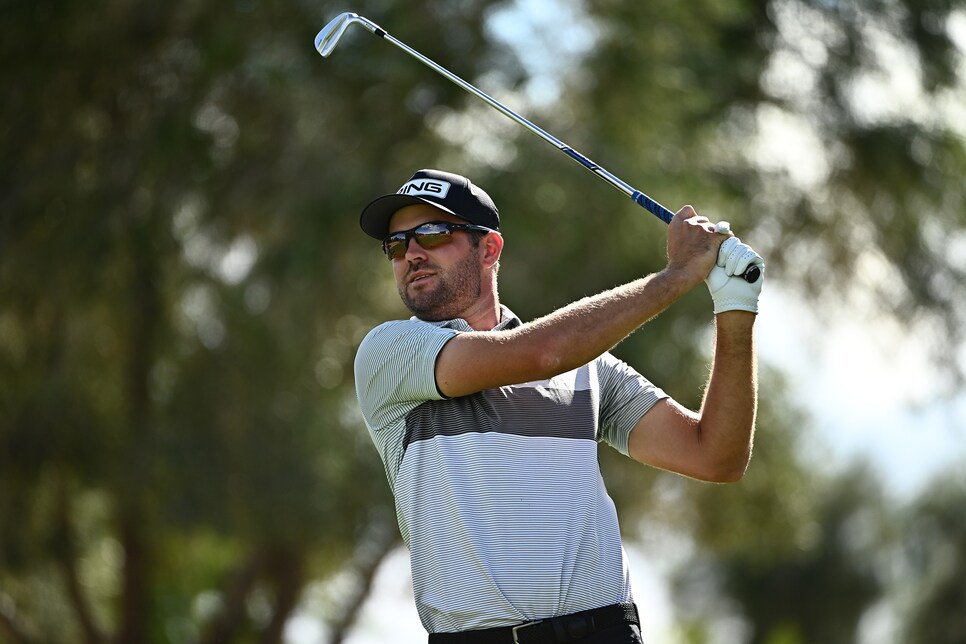 Corey Conners is the proverbial "Watch out if his putter gets hot!" player on the PGA Tour. Since bursting onto the scene after winning the 2019 Valero Texas Open as a Monday qualifier, the 29-year-old Canadian has consistently ranked among the best in strokes gained approach. When it comes to putting? Not so much.
But Conners got hot during the opening round of the RSM Classic. And he almost could have left his putter in the bag.
We see tour pros put together lengthy birdie streaks all the time, but it's possible there hasn't been one quite like the six straight Conners made on Thursday. That's because none of the six birdies required him to even make a five foot putt. Yep, you read that right.
Thanks to an all-time iron heater, Conners' longest putt during the stretch from holes Nos. 5-10 on Sea Island's Seaside Course was four feet, 10 inches. And only one of those holes was a par 5, No. 7, where he chipped his third shot to tap-in range. The other five approaches ranged from 70 yards to 173. The Score's Eric Patterson first pointed out this mind-blowing streak on Twitter:
Amazing. In fact, Conners faced just one birdie putt from outside of 11 feet on his first 10 holes on Thursday as he jumped out to seven under and near the top of the early lead board.
There's great ball-striking and then there's, well, that. Even Ben Hogan would be impressed.
UPDATE: Conners wound up shooting an opening 62, which puts him two behind Sebastian Munoz. After, he was asked about his blistering stretch.
"It's pretty enjoyable, can't lie," Conners told reporters at Sea Island. "I was striking the ball really, really well and it's definitely fun. I was driving it in the fairway and gave myself some short clubs into the holes and was able to knock them tight. It always feels good."
Conners also talked about becoming a dad last week. So, yeah, he's on a nice little run right now.