Tom Fazio has designed many compelling golf courses on sites that weren't great. But at Congaree, 30 minutes inland from Beaufort, S.C., Fazio at least had great material: sand, in the form of two deep sections of it separated by a lowcountry wetland area. The sand made it easy to scoop and shape long ridgelines, creating significant movement across an otherwise level property—and dozens of stately live oaks, carefully transplanted for effect—further outline the design. Finely edged Melbourne-style bunkers sweep up to the edges of fairways and against greens, catching shots that drift too far and leading to challenging hi-lo recovery situations.
100 Greatest History: First time ranked.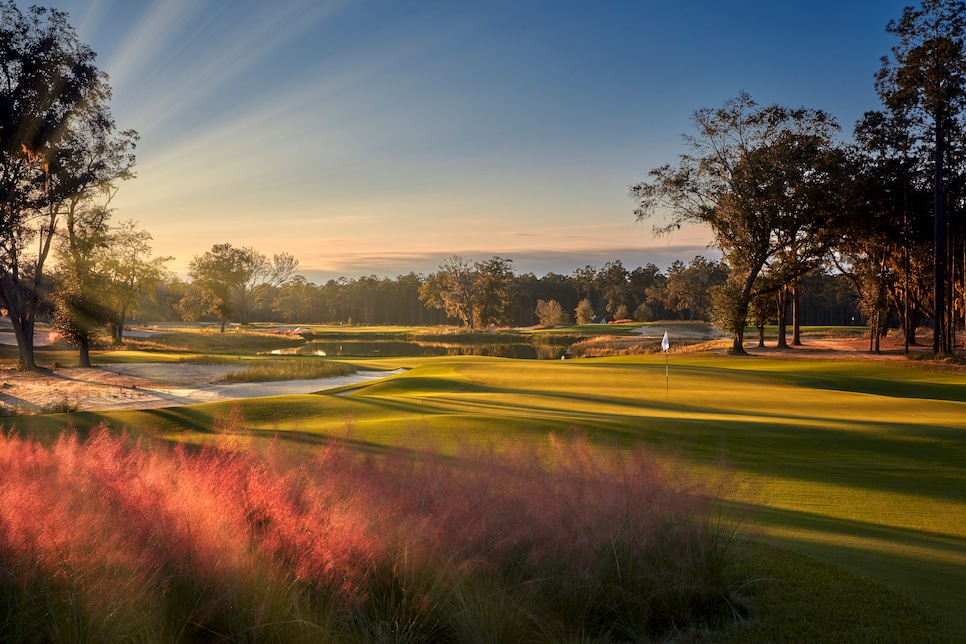 The view from behind the 3rd green at Congaree.
James Haefner Photography, Inc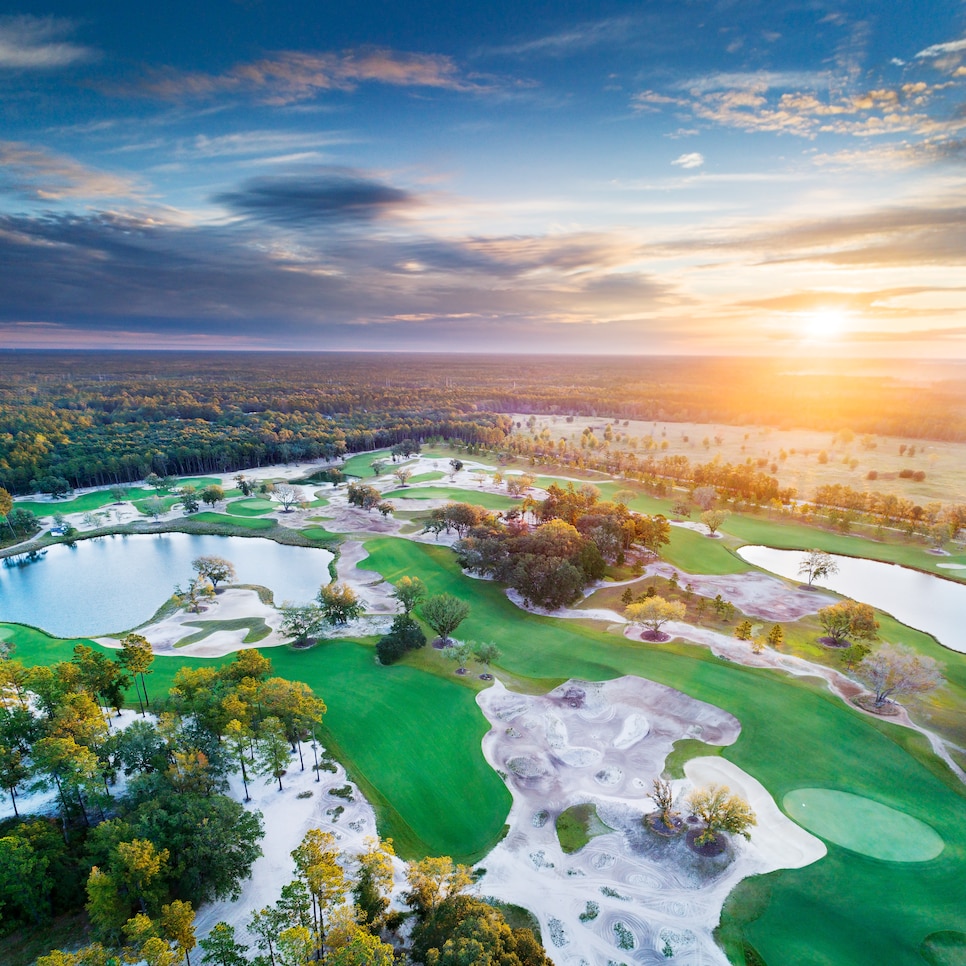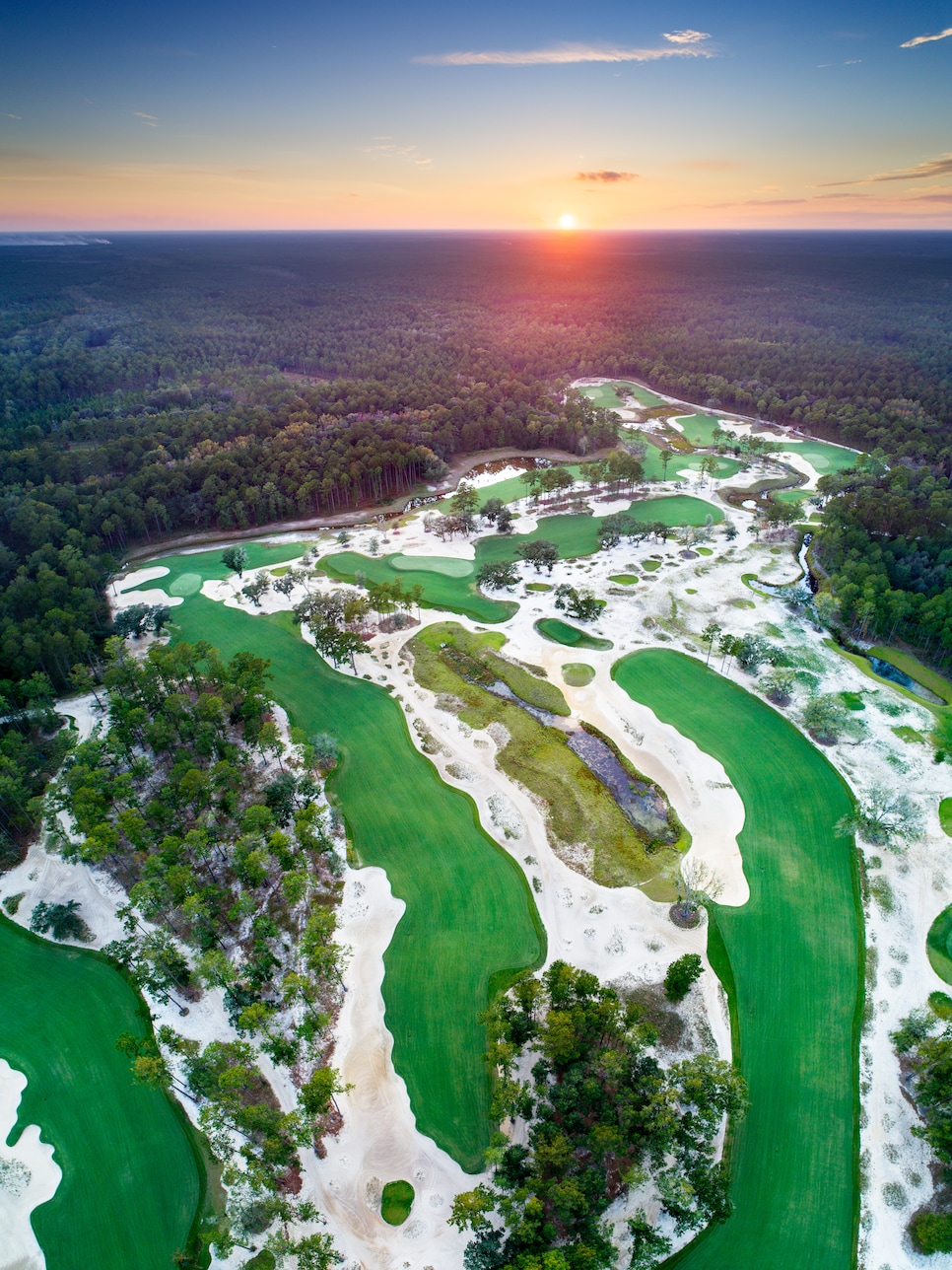 "One of the most natural-looking settings for a golf course I've played—which is a sign of Fazio's genius here, as he moved so much earth—and even the enormous pine trees, some over a century old, which were moved to strategic points on the golf course."
"Fazio introduces a ton of forced carries over waste areas—but wide fairways and wide greens, so you have a chance if you have the firepower. Perhaps not the biggest worry for the PGA Tour players teeing it up in the summer, but for everyday players, it puts a true premium on placement of your ball."
"Green surrounds are some of the course's biggest defense. If you're aggressive to some pins and miss your spot, you'll have a difficult time getting up and down. The turf is also really firm and fast all over—every shot on the greens demands your attention. The one part that was frustrating was the wispy fescue inside some of these bunkers—you're penalized for a bounce left or right, and you either have a nice lie or a very hard one to navigate."
"The ambiance of the club reminds me of Augusta National, with cabins, clubhouse, and the use of caddies. One of the coolest things is that there are no tee markers: Simply tee it up wherever your group agrees upon."
"One of those special places in the world that is focused only around the game of golf and the philanthropic initiatives of the owners."