Winner's Bag
The clubs Rory McIlroy used to win the 2022 CJ Cup
*All products featured on Golf Digest are independently selected by our editors. However, when you buy something through our retail links, we may earn an affiliate commission.*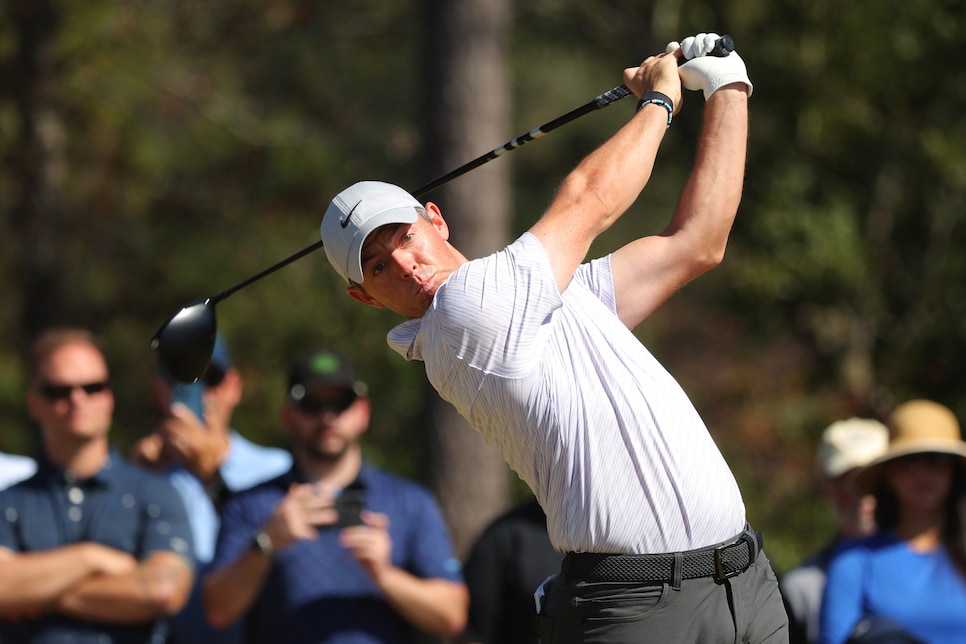 Rory McIlroy has stuck it to Scottie Scheffler the last couple months. First, McIlroy made up six shots on Scheffler in the final round to win the Tour Championship and FedEx Cup title in August. Now McIlroy has dethroned Scheffler as the No. 1 player in the world after a seven-birdie, three-bogey final-round 67 to win the CJ Cup in South Carolina and ascend once again as the best player in the game.
McIlroy spent most of the round at Congaree Golf Club locked in a duel with Kurt Kitayama, the pair tied at 16 under par before McIlroy broke the deadlock with back-to-back birdies on the par-3 14th and par-4 15th.
On 14, the four-time major champion hit a fabulous tee shot from 227 yards that finished 13 feet from the hole before rolling in the putt. On 15, a drivable par 4, he unleashed a 324-yard drive to a sandy area 25 yards from the hole. McIlroy proceeded to knock his second shot to five feet and convert to give himself a two-shot cushion.
He expanded that to three—which he ultimately needed after a couple late stumbles—with another birdie at the 16th after making a 21-footer.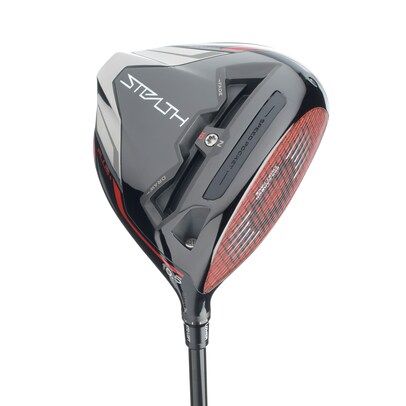 Stealth Plus/Stealth/Stealth HD
WHAT IT DOES: TaylorMade engineers believe carbon composite's lightweight benefits should not be limited to the body. Why not use the material for the face—the heaviest part of the clubhead? The Stealth's composite face is 40 percent lighter than a titanium face yet 20 percent larger than TaylorMade driver faces from just two years ago. The saved weight is redistributed in three distinct ways: a heel-weighted draw version; a low-spin model with a sliding weight; and a rear-weighted, high-forgiveness version.
McIlroy's irons are TaylorMade's "Rors Proto" muscleback blades based off the company's P730 irons, and he picked up nearly four shots on the field with his approach shots. On the greens, he was 15th in strokes gained/putting, gaining more than six shots on the field with his TaylorMade Spider X mallet. He also ranked third in putts per green in regulation.
Still, as it almost aways is when he contends, the key weapon for McIlroy was his 9-degree TaylorMade Stealth Plus driver with a Fujikura Ventus Black 6x shaft.
McIlroy led the field in driving distance at 349.6 yards, a number difficult to comprehend. And for those who note that the stat is based off only the two holes formally measured for the distance stat, McIlroy did not hit a tee shot on a par 4 or par 5 less than 300 yards Sunday except for a safety shot on 18. And all but two of McIlroy's drives were more than 320 yards, including a 385-yard bomb (the second-longest tee shot of the entire week) that set up a birdie at the par-5 fourth.
Not surprisingly he was first in strokes gained/off the tee, picking up nearly six shots on the field.
All of which led to another number: the ninth time McIlroy has reached World No. 1.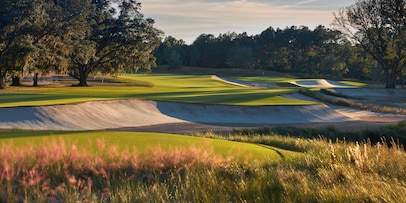 Tom Fazio has designed many compelling golf courses on sites that weren't great. But at Congaree, 30 minutes inland from Beaufort, S.C., Fazio at least had great material: sand, in the form of two deep sections of it separated by a lowcountry wetland area. The sand made it easy to scoop and shape long ridgelines, creating significant movement across an otherwise level property—and dozens of stately live oaks, carefully transplanted for effect—further outline the design. Finely edged Melbourne-style bunkers sweep up to the edges of fairways and against greens, catching shots that drift too far and leading to challenging hi-lo recovery situations. Congaree hosts the 2022 CJ Cup after making its debut as a tour venue for the previous year's Palmetto Championship, which replaced that year's Canadian Open.
View Course
What Rory McIlroy had in the bag at the 2022 CJ Cup