Big Buys
Colts owner Jim Irsay announces purchase of this legendary piece of golf equipment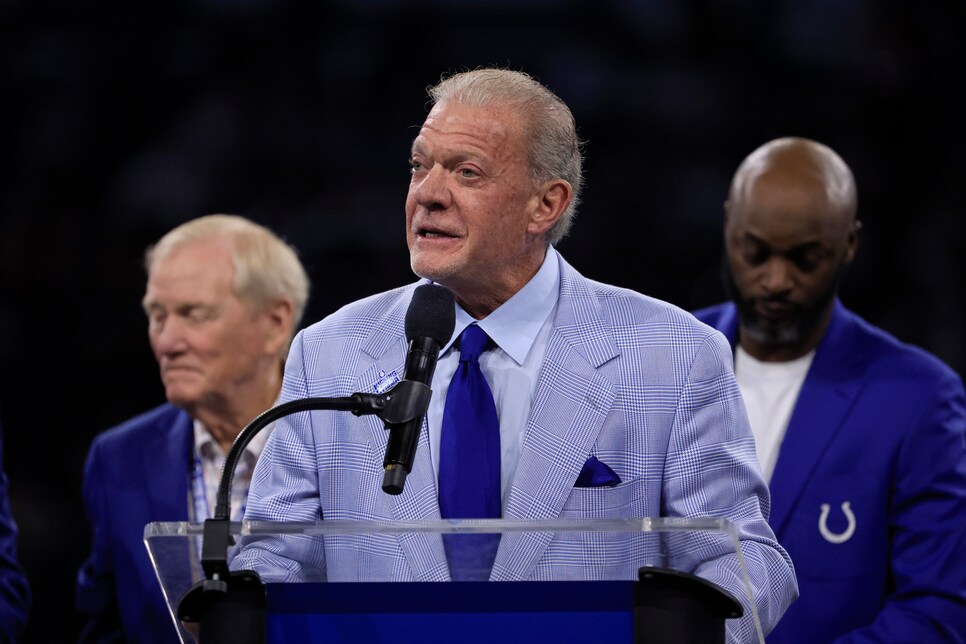 Golf fans got a little collectibles breaking news during Saturday's preseason NFL game between the Bears and Colts. Indianapolis owner Jim Irsay hopped in the booth and announced the purchase of a legendary piece of golf equipment that you'll only need a two-word hint to figure out: "YES SIR!"
That's right, the fabled MacGregor Response putter that Jack Nicklaus used to win the even more fabled 1986 Masters is now in Irsay's possession. Cue all the "He can splurge on an old putter, but he can't pay the franchise running back?!" jokes.
"I always wanted to release a special new announcement and we've just are securing the rights to the only putter Jack Nicklaus doesn't have for his major championships. The famous '86 putter, Sports Illustrated that he waved into the air," Irsay, who is no stranger to making golf boasts, said during the broadcast. "We've been able to secure that in private auction and couldn't be more excited. It's the only one that Jack doesn't have. He gave it to a friend and the friend decided to make a little money."
Here's a clip of Irsay, who was already known for having an extensive collection of famous guitars (Hey, it's nice to be a billionaire), excitedly dropping this news that was captured by The Comeback:
And he should be excited, because as far as famous golf clubs go, that's about as good as it gets. Not only was it instrumental in Nicklaus' sixth and final green jacket—and 18th and final major—when the Golden Bear roared to a comeback win thanks to an epic back-nine rally at Augusta National, but it's an eye-catching club with an interesting back story as detailed by our E. Michael Johnson in 2016. It's also a rarity for another reason.
"Oddly enough, it's the only golf club that I won a major with that I don't have," Nicklaus told Golf World in 2006. "I'm sure one of my boys gave it away. Someday somebody will look in their garage and find my old putter."
Or someday, someone will find that putter and sell it to a billionaire. Regardless, congrats to Jim Irsay. No matter how this NFL season goes for the Colts, it's already been a banner year for his private collection.