Equipment
The story behind the Response putter Jack Nicklaus used to win the 1986 Masters
Those who watched that year's Masters on television remember the iconic "Yes, sir!!!!!!" putt Nicklaus holed on the 17th green Sunday, with the Golden Bear lifting his putter in one hand high above his head.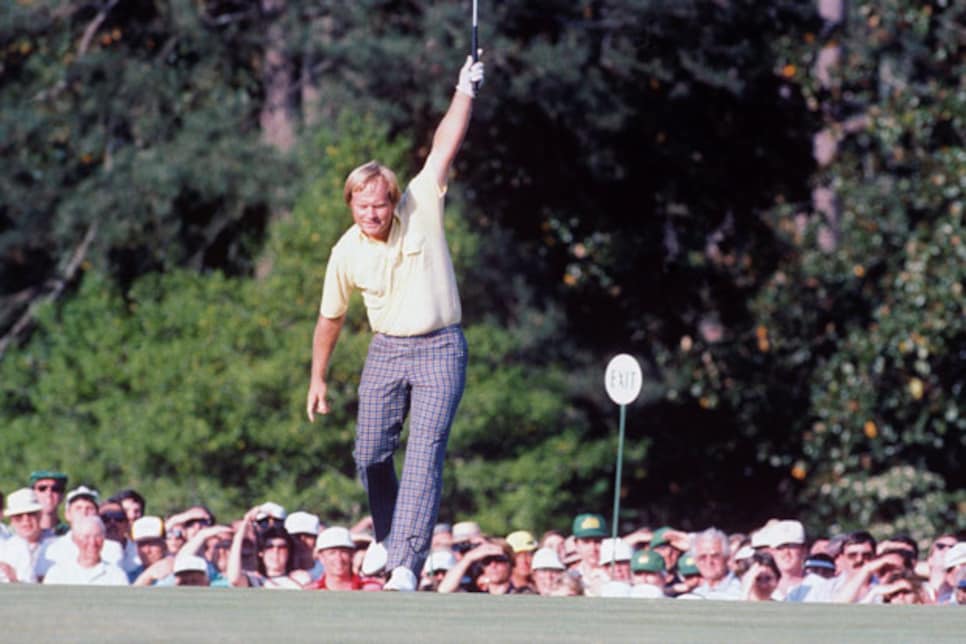 That putter was the mammoth MacGregor Response ZT 615. Although there have been larger putters gracing tour pros bags since then, that putter—an oversized blade—was one of the biggest at the time.
How Nicklaus came to use the club was a little unusual. Nicklaus was intrigued by Tom Watson's Ping Pal putter and asked designer Clay Long, at the time the head of MacGregor's R&D department, to come up with something similar. Long's first effort—a large putter with an overhang—was rejected by the USGA, but after Long eliminated the overhang it was approved. It also gave the putter an extremely large moment of inertia (moment of inertia leads to added stability, and thus better performance on mis-hits), leading to the ZT—"Zero Twisting"—in the putter's name. In fact, the ads that ran for the putter used the tagline, "We took out twist to take off strokes."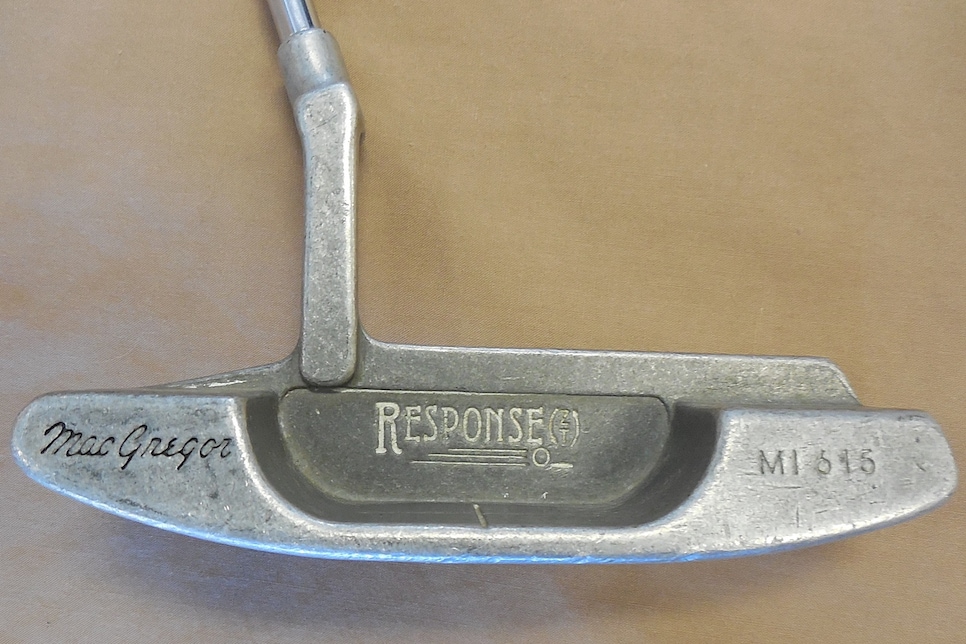 Although he designed it, Long was not sure Nicklaus would use it. Recalling the moment he first showed the golfer the putter at a MacGregor sales meeting in July 1985, Long said the first words out of Jack's mouth were, "Is this a joke?" Still, Nicklaus hit some putts on an artificial putting surface and told Long he would give it a try. "He was sort of rolling his eyes when he said that," said Long. "He was still using that George Low Wizard 600 that he had won 15 of his 17 majors with up to that point. But I was hopeful he would give it a fair shot."
"I remember the first tournament I played with it and the thing was so big that the wind would get to it," said Nicklaus. "I thought, 'Oh, man, what have I got this thing in my hands for?' "
Nicklaus eventually put the club in play early in 1986. Nicklaus, painting the clubhead black and loading the rear cavity with lead tape to offset its light feel (the head was made from aluminum), got off to an inauspicious start with it.
"I remember the first tournament I played with it and the thing was so big that the wind would get to it," said Nicklaus. "I had a four-inch putt at Eagle Trace [site of that year's Honda Classic] and the wind was blowing so hard that I stubbed it and and left it short. I thought, 'Oh, man, what have I got this thing in my hands for?' "
Still, Nicklaus continued to use the Response. Interestingly, while the putter supposedly offered "zero twist," the one Nicklaus ended up using at the Masters involved a twist of fate. In The 1986 Masters—How Jack Nicklaus Roared Back to Win, author John Boyette recounts how Nicklaus was playing a practice round at Augusta National with William S. Morris III, the publisher of the Augusta Chronicle who was also an Augusta National member. On the 14th hole Morris asked to try Nicklaus' putter and proceeded to hole his putt. Nicklaus asked Morris if he liked the putter and when Morris answered in the affirmative, the Golden Bear told him to keep it. "I've got another one in the bag," said Nicklaus. "They sent me two."
That second putter helped Nicklaus take home the green jacket. It also prompted several other players other players to give the Response a try, including, according to Long, Denis Watson and Raymond Floyd. However, Nicklaus, who would continue to use the putter on and off for 10 years, posted the only PGA Tour win with it. Nicklaus' victory was enough to turn a company forecast of 6,000 putters into sales of 350,000 units by the end of the 1987. In fact, the company received 5,000 orders before noon the day after the Masters. People are holding onto them, too. As of this writing only two were for sale on Internet auction site eBay, which makes sense given that only 800 of them were made bearing Long's signature.
Where Nicklaus' putter is today is a mystery. The one in the Nicklaus Museum in Columbus, Ohio, was an original donated by Long, but is not the one Jack used. "Oddly enough, it's the only golf club that I won a major with that I don't have," Nicklaus told Golf World in 2006. "I'm sure one of my boys gave it away. Someday somebody will look in their garage and find my old putter."
That would be quite a find.