PGA Tour
Collin Morikawa, just two off the lead, withdraws from Memorial Tournament due to back spasms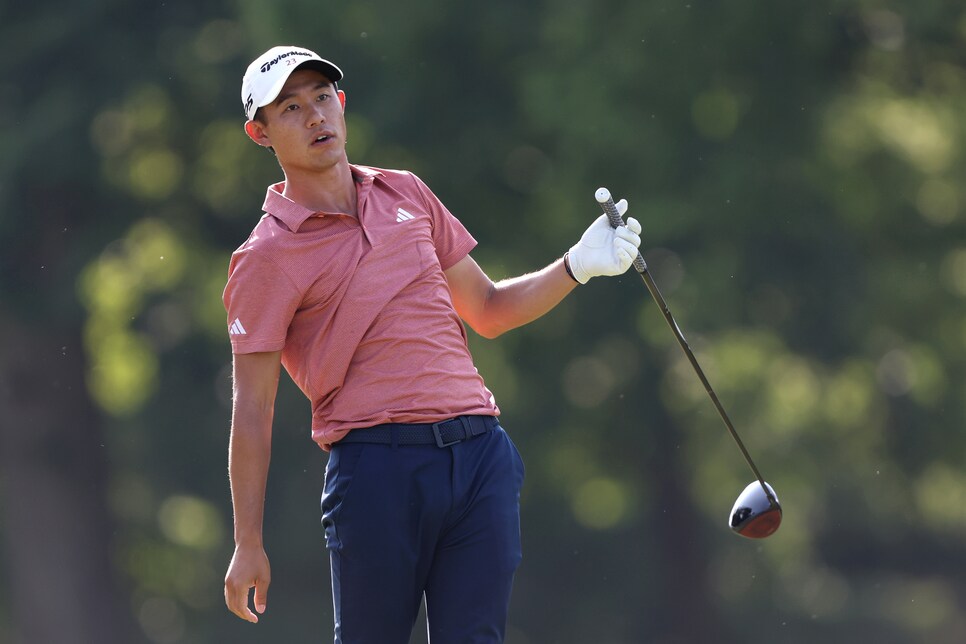 Just 20 minutes before his final round tee time at the Memorial Tournament, Collin Morikawa withdrew, citing back spasms.
Golf Channel cameras happened to capture live footage of Morikawa breaking the news to Keegan Bradley, who he was slated to play with on Sunday at Muirfield Village at 12:55 p.m. ET. Morikawa, shirt untucked, shook hands with Bradley's caddie Scott Vail before turning around and leaving the range.
Morikawa was just two off the lead heading into the final 18 holes, coming off his best round of the week, a four-under 68. That seemingly put him in prime position to contend for his first victory since the 2021 Open Championship.
This marks the first WD of Morikawa's PGA Tour career, though it's not the first time he's had issues with his back. Late in the summer of 2021, not long after winning his second major title at Royal St. George's, Morikawa revealed that he first had an issue with the lower left part of his back at the 2020 Tokyo Olympics. Problems arose again ahead of the 2021 FedEx Cup Playoffs, but he wound up feeling back to normal by the time the Tour Championship took place.
Morikawa told Golf Channel's Todd Lewis that, during a stretch routine prior to his warmup, his back went into spasms. He attempted to hit a few balls afterward, but realized something was wrong when he hit a 9 iron only 95 yards. "That's not going to work here today," Morikawa thought.
He also told Lewis that these were spasms he's never felt before, leaving the 26-year-old concerned. With the U.S. Open looming in his come state of California in just two weeks, Morikawa opted to play it safe and not push the envelope on Sunday in the hopes of being rested and ready for LACC.
Bradley, who shot 65 on Saturday, began the final round as a single.