News & Tours
Collin Morikawa says back injury no longer an issue ahead of Tour Championship, Ryder Cup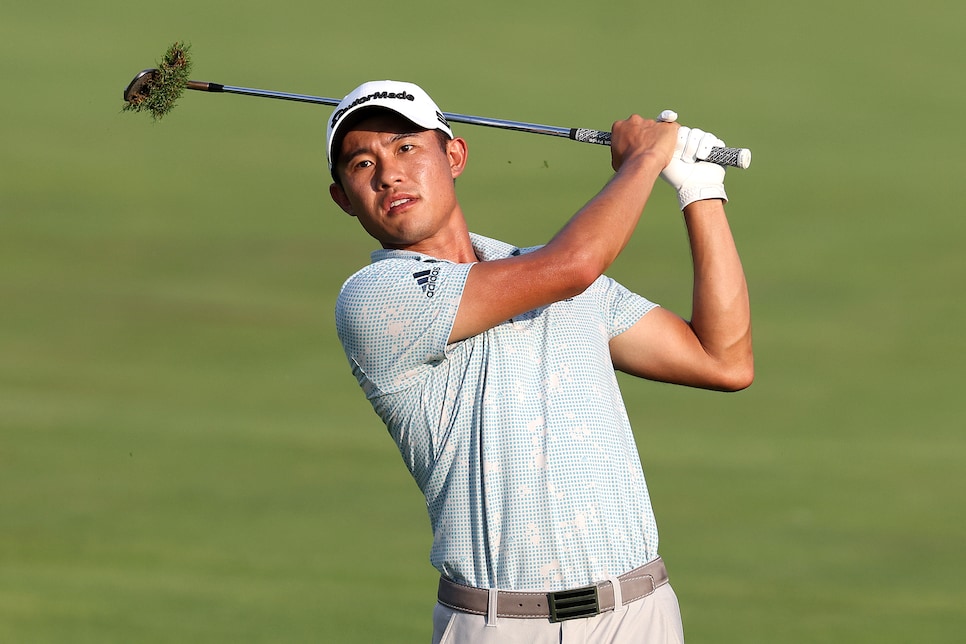 Collin Morikawa finished the regular season atop the FedEx Cup standings. Two weeks later he arrives to East Lake G.C. in 11th place. But it's not necessarily that Morikawa had two rough outings to begin the playoffs, but how he's looked in the process, an uncomfortability stemming from a lingering back injury.
However, when speaking to the media ahead of this week's Tour Championship, Morikawa said the issue is, well, no longer an issue.
"There's no excuses there for a bad back, so everyone can put that aside," Morikawa said Wednesday. "My back is fine now. I'm moving fine."
Morikawa said the injury, which he described as a matter with his lower left muscle, originated from the Tokyo Olympics, and he further aggravated the problem between the WGC in Memphis and the beginning of the playoffs in New Jersey.
But it wasn't so much the injury, Morikawa said, as it was the injury's effect on his play, which was evident in missing the cut at the Northern Trust and finishing 63rd out of a 69-man field at the BMW Championship.
"It's just the patterns I built into my swing when I played injured just created such a bad habit," Morikawa explained. "So I was trying to teach myself last week at BMW how to swing like my old self. We're working back there. I'm pretty much, I would call it 95 percent back to the original swing. There's just a couple little kinks here and there that show up. But every week you're not swinging it perfect. I don't think there's one week I can think back at this season where I was swinging it amazing where I knew where it was going to go."
Morikawa said it built bad patterns into his motion. For a man with one of the more repeatable moves in the game, that seems unfathomable. Yet Morikawa said the very nature of the sport lends a kink or wrinkle becoming a part of one's routine.
"It's just I know what my swing does, right? You know, I've done it for my entire life. I know what it does. And then when you swing for two weeks and I'm so -- and PGA Tour players are so good at repeating something, so when I do something for two weeks, I'm going to think, Oh, that's what my normal is, when really my normal is not that," Morikawa says. "It's because I was protecting away from not trying to injure it even more."
Luckily, ahead of the Tour Championship—and with the Ryder Cup looming at the end of the month—Morikawa said he's feeling good for what awaits.
"No, no, I'm all good now," Morikawa said. "Like, I am a hundred percent. I can touch my toes now. I'm all good. No, I feel great, which is awesome."