News
Collin Morikawa got stiffed on autographs as a kid at Tiger Woods' event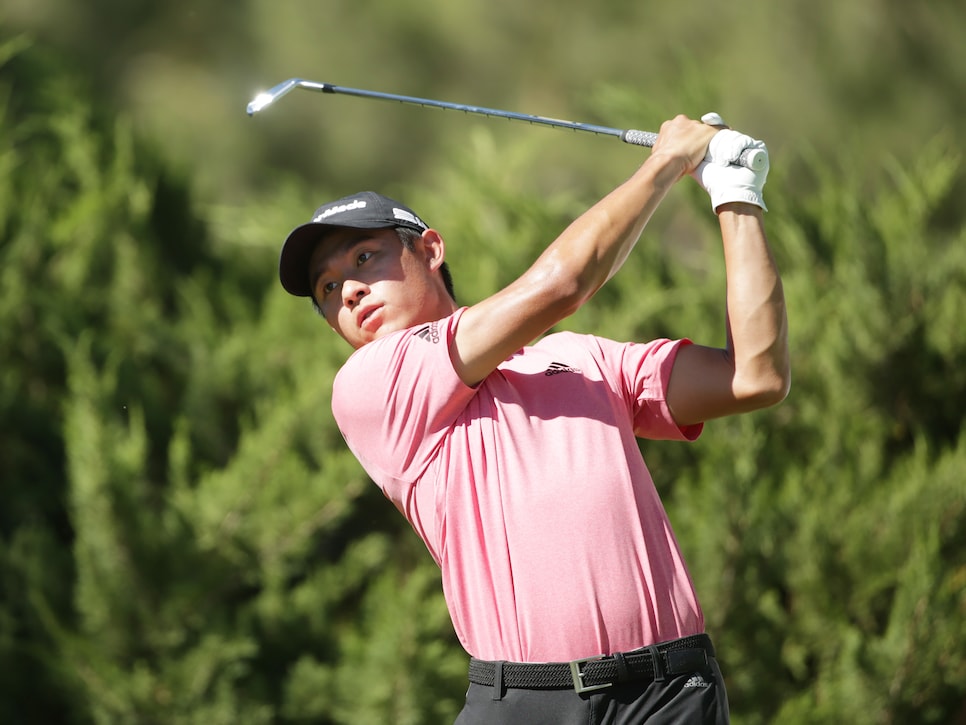 Los Angeles native Collin Morikawa is playing his pro event at Sherwood Country Club.
Jeff Gross
Collin Morikawa doesn't recall the exact year, but the 23-year-old does remember going to Sherwood Country Club as a young boy. The Los Angeles native attended as a fan for Tiger Woods' Hero World Challenge, held at the suburban L.A. course from 2000 through 2013.
What stood out? Not exactly what you might think.
"I came out here when I was really young to watch Tiger's event, but I couldn't tell you anything about that day other than I remember waiting underneath one of the balconies for signatures," Morikawa said Tuesday from the Zozo Championship, which this year moved from South Korea to Sherwood because of the COVID-19 pandemic. "Never got one I think, and that's about it.
"I'm sure I was either waiting for Tiger or Phil. But when fans are out here and you're just a small little spec in the fans out there, it's tough."
Almost anyone who has ever been to a sporting event can relate.
But the experience didn't ruin the young Morikawa's day or discourage him. He, of course, eventually went on to have a stellar amateur career a few hours up the coast at the University of California-Berkeley before getting off to a hot start in his pro career that included winning this year's PGA Championship at TPC Harding Park in August.
As for the course itself, even though Morikawa was just a teenager the last time Woods held his tournament at Sherwood before it moved to the Bahamas, it won't be his first time playing there. He teed it up at Sherwood in a couple of casual rounds while in college.
And with no fans on site, Morikawa, who is making his last start until next month's Masters, won't have to worry about anyone getting shut out of an autograph, either.