Henni & Hally Can't Quit Golf
'I want to beat everyone': How Collin Morikawa competes without a shred of doubt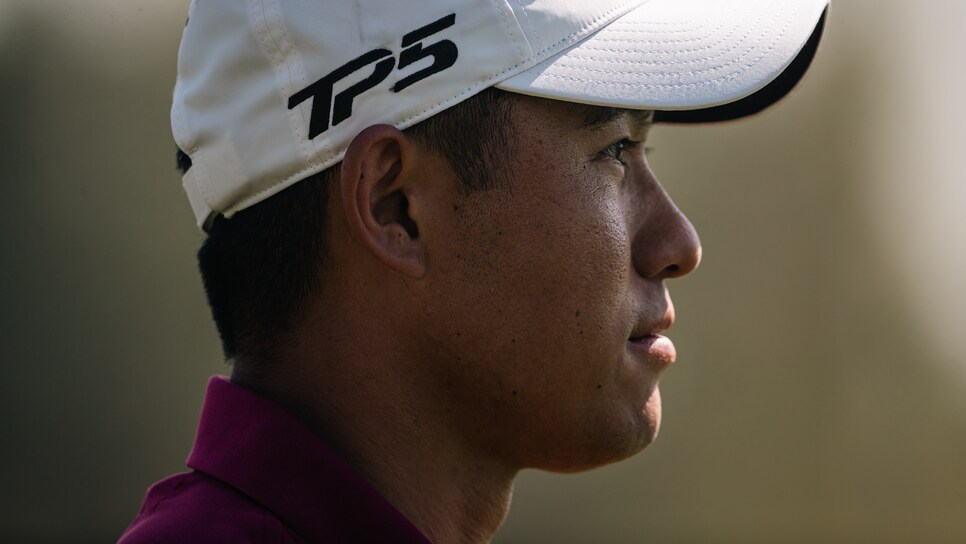 Collin Morikawa attributes his success to a spark. But where that spark comes from —and what it consists of— is simpler than you may think. The 24-year-old two-time major champion just wants to beat everyone.
In the most recent episode of Henni & Hally Can't Quit Golf, hosts Hally Leadbetter and Henni Koyack discuss Morikawa's measured relationship with the game. The Cal Berkeley graduate explains that he's never really had a moment in his career when he felt like he couldn't go on, and that fire was especially honed in college.
"Everyday you wake up, you go to school, you have practice. All you care about is beating everyone on your team," Morikawa admitted. "If it's just one person and you're betting against them, you're doing something, you're having a match. That's all you care about. I think we get so caught up when you turn professional about the rankings, and where you are in the standings, you forget about that drive to just want to compete. And I haven't had to remind myself about that, because that's just who I am. I want to compete, I want to beat everyone."
Morikawa can't remember a time when he didn't have such lofty goals. Although he wasn't sure how long it would take, Morikawa always believed he could reach the highest level of golf. It just so happens that it only took three years for the young star to reach No. 2 in the world. Part of Morikawa's mindset manifested when he was a young player and couldn't stop dreaming about going head-to-head with his childhood idol.
"Growing up, the dream was always to get to number one in the world, win majors, play against Tiger Woods," said Morikawa. "I mean I remember putting late at night as a kid or putting in the afternoon after school and I just thought about playing against Tiger. That was the one thing I wanted to do."
Although Morikawa admitted that golf is the center of his life, he's realized over the past few years that the game doesn't define him. As a former business-administration major, a passionate foodie, and a dog enthusiast, Morikawa knows that there's a lot more to him than perfectly struck iron shots.
For the remainder of the episode, Morikawa doesn't hold back when he tells Hally and Henni about his pre-proposal nerves, Ryder Cup celebrations, his favorite Middle Eastern dishes, and even the practice round with Steve Stricker that helped him win a major.