College GameDay forces Pullman, Washington to declare state of emergency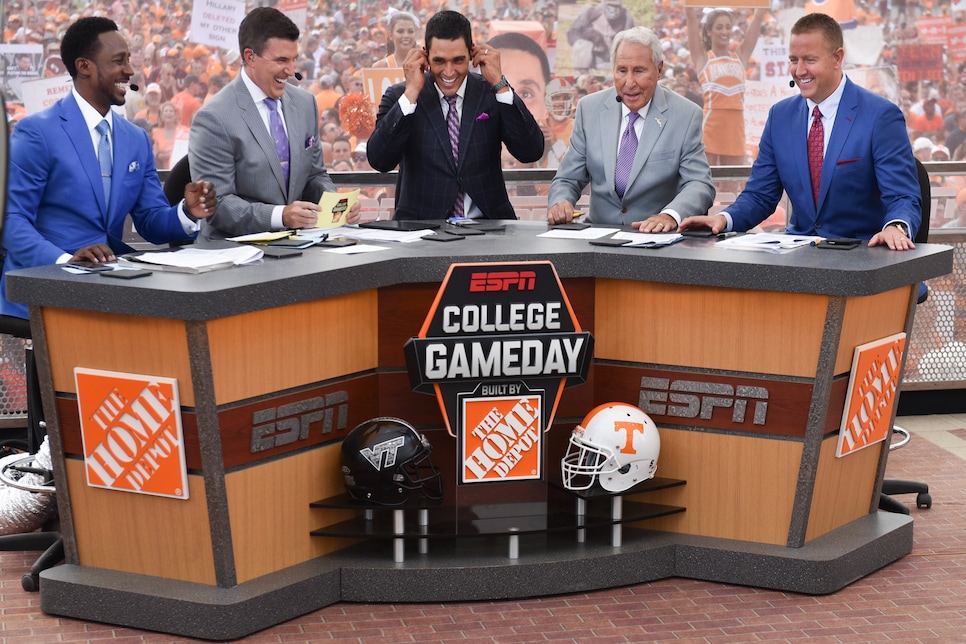 Despite the pageantry, the signage, and the Corso cosplay, I've always thought that the best place to experience ESPN's College GameDay is from the comfort of your couch. There's no waking up at 3am PST to stake out your spot. There's no worrying about the forecast in Ann Arbor in late November. You don't even have to put on pants if you don't want to/your roommates are cool with it. This is a bit of Grinch-ian take to be sure, but if reports out of Pullman, Washington this week are correct, then so am I.
According to Pullman Radio, the small Washington town (and home of Ryan Leaf alma mater, Washington State University) have declared a state of emergency ahead of this weekend's arrival of College GameDay. Huh, can't imagine why...
Apparently Pullman City council approved the emergency declaration on Tuesday night, largely because of a shortage of buses needed to ferry the ebbing, drunken throng of Cougar faithful to and from the GameDay set and stadium. Producer Chris "The Bear" Fallica says it's the first time GameDay has ever initiated a state of emergency, which makes sense given that this is also the first time the show has visited Pullman, a town of just over 30,000 people. Needless to say, if this lives up to the WMU spectacle back in 2016, we're all in for a hell of treat come Saturday morning, when I will be watching with pancakes, pajamas, and the space heater on full blast: