The Loop
Clint Eastwood chills with Nantz and Faldo at Pebble Beach Pro-Am, becomes instant meme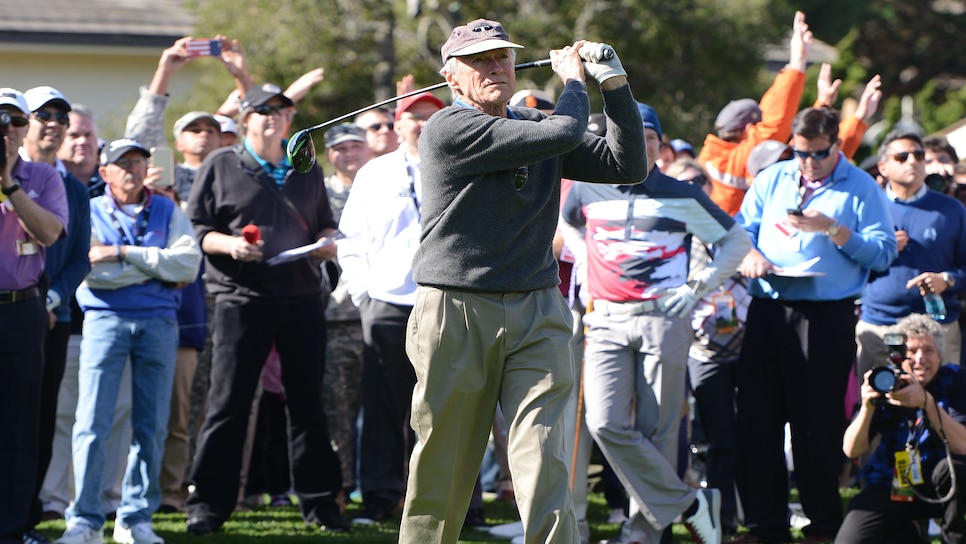 Clint Eastwood is a lot of things. Actor. Director. American icon. Daimler-Chrysler salesman of the month. Over the past 60 years, Eastwood has shaped modern definitions of masculinity, coined 10,000 catchphrases, and changed Hollywood forever, but as Sunday proved, one thing he most definitely isn't is a golf analyst. Joining Jim Nantz and Nick Faldo in the booth at the Pebble Beach Pro-Am on Sunday, Eastwood spent his screen time listening intently (read: napping) and gazing longingly at the surf like it was a bridge in Madison County. All told, Eastwood's foray into the wild world of televised golf was a brief one, but that didn't stop it from becoming an almost immediate meme:
Then, of course, there was the "I'm just here for Grammy's crowd," who were even more disoriented than Clint...
Eastwood has always been able to say a lot with a little, but this stretched that premise to its breaking point. That said, he did manage to slip in a dig at the Grammy's before riding off into the literal sunset, and that alone is worth its weight in gold.
Eastwood, who last played the Pebble Beach Pro-Am in 2016, was on hand in part to christen Clint's Saloon—a western-themed hospitality tent with actual saloon doors that made its Pebble Beach debut this year. UPDATE: Eastwood also rejoined the booth for the 45-minute Monday finish and promptly had his phone go off on live TV. Seriously, we couldn't make this stuff up if we tried.