The Loop
Clayton Kershaw said what we were all thinking, is our new hero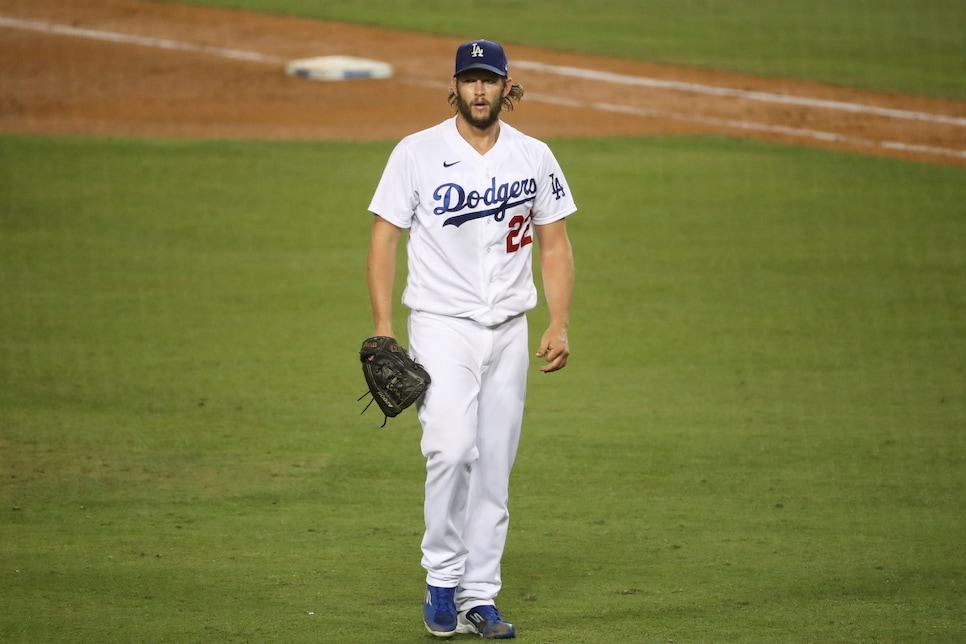 Very quietly, Clayton Kershaw has returned to his former Cy Young self in 2020. In seven starts the southpaw has gone 5-1, pitched to an ERA of 1.98 and struck out 44 batters in 41 innings pitched. Prior to Wednesday night, Kershaw had given up one run or less in four straight starts. It's not quite Shane Bieber or Jacob deGrom level stuff, but he's has been very solid.
Yet his finest moment of the 2020 baseball season did not come on the mound. It came in front of a microphone on Wednesday night following the Dodgers' 6-4 win over the Arizona Diamondbacks, their eighth win in their last 10 games. The victory came in the 10th inning, marking the second straight game the Dodgers won in the 10th thanks to the new, runner on second base to start the inning rule, which was implemented for the pandemic-shortened season.
While some players, coaches and media have begun to drink the new extra inning rule kool aid, Kershaw has not. Finally, somebody said what we were all thinking.
"It's not real baseball," Kershaw said afterward. "But it's fine for this year, and I hope we never do it again."
THANK YOU. It's nice to see somebody finally step up amidst the wave of "Why the new extra inning rule is great" columns and tweets. No, it's not great, it's Mickey Mouse garbage that belongs in the minor leagues and ONLY the minor leagues. It'd be easy for Kershaw to say this if the Dodgers were losing all their extra inning games, but they're not! They're actually thriving in them, having gone 5-1 in extra inning games this season. For Kershaw to say this after his team just benefitted from the new rule on consecutive nights means it must be really stupid, and he's probably not the only one who has this opinion. Hopefully, more players will call out the rule's sheer stupidity, because it cannot be here to stay. And if it gets anywhere near the playoffs, we're going to need Jon Taffer to come in and shut Rob Manfred the F down.