News
Chris Stroud's Houston home continues to be neighborhood shelter during Hurricane Harvey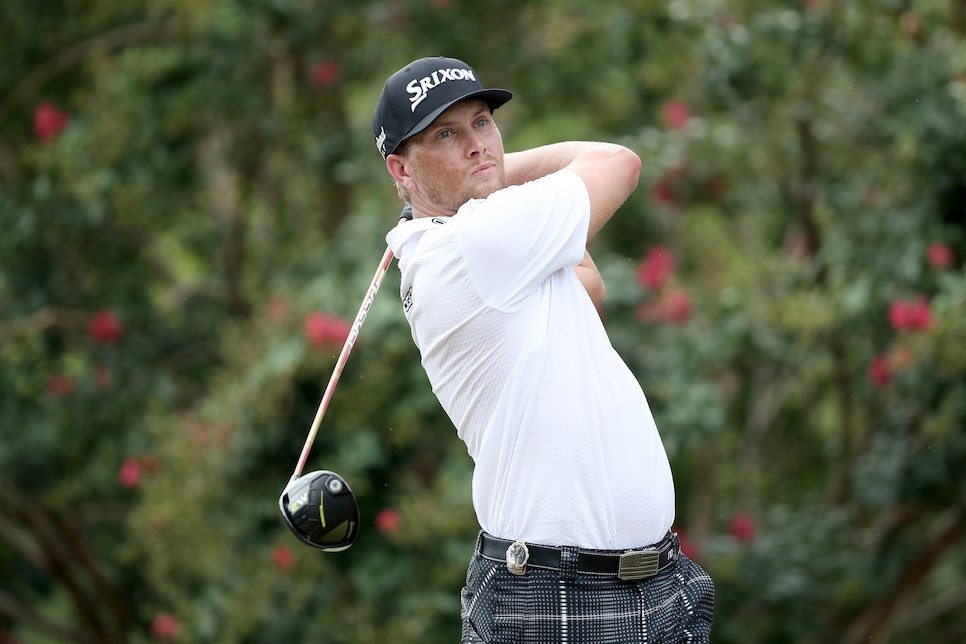 Earlier this week Tim Rosaforte reported on Hurricane Harvey's effect on Houston's golf community, which boasts a heavy PGA Tour presence. One of the featured players, Chris Stroud, has seen his property transformed into a shelter for his neighborhood, housing 20 people who have been displaced by the massive flooding.
Stroud, a journeyman who won the Barracuda Championship and made a sterling run at Quail Hollow, noted to Rosaforte that his truck is being used to help evacuate the elderly from high-risk areas. Unfortunately for the 35-year-old, he's had to hear about this from afar, as he was unable to fly home from last week's Northern Trust.
"I hate not being there to help my family," Stroud said. "This is a tremendous problem, and it just started. It's a scary situation. I pray nobody gets hurt."
With this burden on his shoulders, Stroud is teeing it up at TPC Boston this week at the Dell Technologies Championship. Speaking to the media on Wednesday, Stroud said the 20 or so neighbors, including kids, are still holed up at his home.
"They have been there since last Friday. They made a ton of food. I have a generator," Stroud said. "We were set up for this type of thing, and not thinking we would ever use it like this, but obviously it came in handy."
Citing J.J. Watt's ongoing fundraising as inspiration, Stroud pledged $10,000 to the recovery effort, and said the PGA Tour is also donating $250,000 to the cause. Stroud, who lives north of the city in Spring, said he will also donate 10 percent of his winnings this week.
Stroud is 78th in the FedEx Cup standings, with the top 70 advancing to the postseason's third stop in Chicago. Clearly other things are occupying his mind, but Stroud said he received advice from former tour pro Kelly Gibson, who dealt with a similar issue during Hurricane Katrina.
"He was telling me how he compartmentalized it when he was playing," Stroud said. "When you're on the golf course, focus on the golf and when you're off the golf course, focus on what you can do to keep your family and everything safe."