PGA Tour
Chris Kirk's excuse for skipping Riviera is something we can all relate to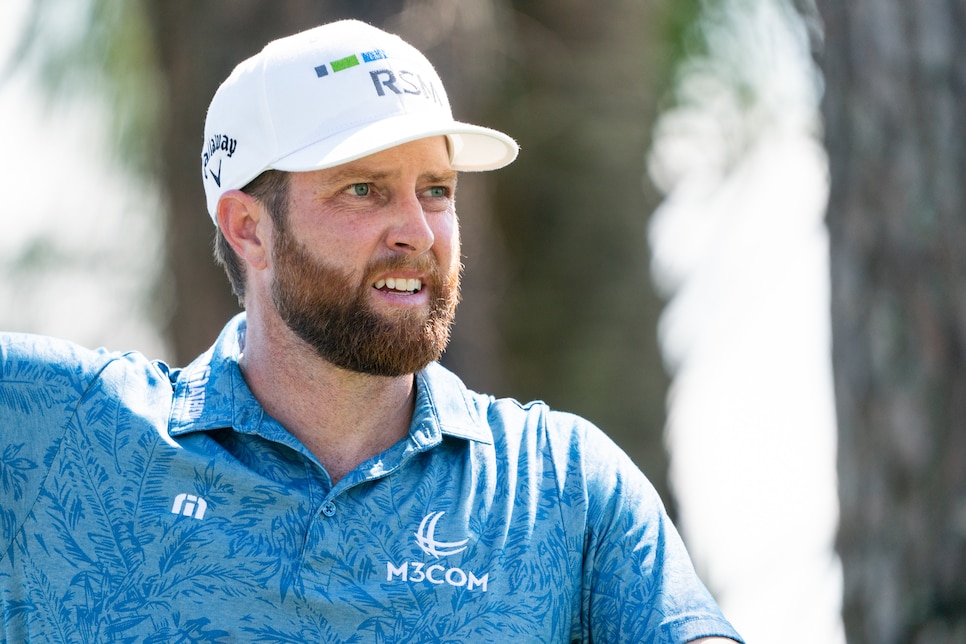 With the money being thrown around at the PGA Tour's new designated events, you'd think pros would be scratching and clawing at the opportunity to play in as many as possible. That's not the case for Chris Kirk, who skipped the Genesis Invitational at Riviera, where a T-33 would have earned him six figures, to prepare for the Honda Classic.
Kirk's decision proved to be a prudent one, though. For the first time in nearly eight years, the 37-year-old pulled out a victory, giving him five career wins on tour. With the win he will receive an invitation into the Masters, which he has not competed in since 2016, plus the $1.5 million winner's check. He also moved to sixth in the FedEx Cup standings, setting him up nicely to make a run at the Tour Championship, which he hasn't qualified for since 2014. Hell, if he picks off another win this year, he could have a legitimate case to make the U.S. Ryder Cup team.
Even still, his decision to "pass" on one of the biggest events on the tour schedule sounded like a curious one when it was first mentioned on the NBC broadcast of the final round this past Sunday. The natural assumptions were that he simply liked his chances better to win the Honda, he loves playing on Bermuda and he's had great success at PGA National. All of that is true, but Kirk boiled it down to something even simpler than that—the weather.
"I enjoy the warm weather. I enjoy the Bermuda greens," Kirk said on Tuesday at Bay Hill. "There's a lot of things that I like about it. I was still kind of going back and forth, and then I saw the forecast for Riviera, that it was going to be cold, and I do not like playing golf in the cold.
"So that was, to be honest, it came down to as simple as that. Like, at the Honda it's going to be 80-something [degrees] and at Riviera it's going to be 50. So that was what ended up making the decision more than anything for me."
Not a single lie detected, writes man typing from New Jersey, where it just snowed five inches. I speak for all of us when I say I've never related to a PGA Tour professional more. Why fly all the way across the country to a supposed warm weather location when it's just going to be sub-50 in the mornings when you can stay put, prep for a course you love and live that Florida life instead. A true stroke of genius on Kirk's part.
Of course, his lack of success at Riviera played a role, too.
"I've played Genesis I think maybe three times in my career and have made the cut once," he said. "I would put Riviera in the top 10 of my favorite golf courses that I've ever played, but I just have had a very strong tendency to shoot 74 out there, or 75. And that just has not really done me a whole lot of good."
Kirk, who has talked about his improved mental clarity thanks to being sober, was as mentally clear as ever on this decision.