PGA Tour
'An emotionless robot': How a Paul Azinger quote inadvertently motivated Chris Kirk on Sunday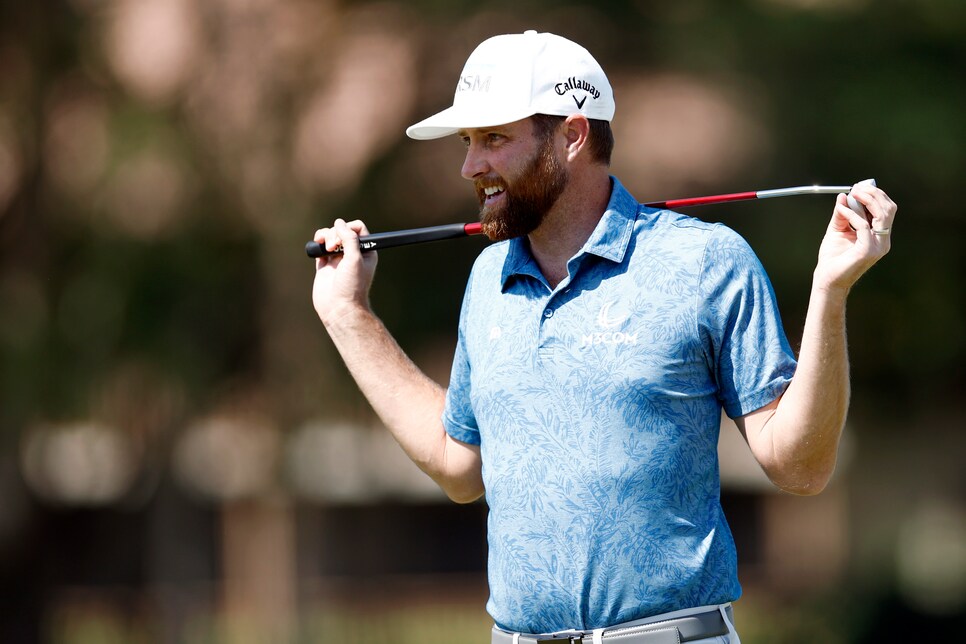 Despite not having his so-called "A" game, Chris Kirk remained as focused as he has ever been in his career on Sunday at the Honda Classic. Even after inexplicably dumping his second shot in the water at the par-5 18th hole, the 37-year-old was able to lock it back in, saving a crucial bogey to force a playoff that he eventually won over 34-year-old rookie Eric Cole with a tap-in birdie on the first hole of sudden death.
Afterward, Kirk could have credited his years of experience on the PGA Tour, or the fact that he had four tour wins to his name, though the last came back in 2015. Instead, after thanking his wife Tahnee, his three sons and his sobriety, Kirk gave a subtle hat tip to .... Paul Azinger?
That's right, the haters of Golf Twitter might cringe at everything Zinger says, and claim they smash the mute button when he talks. But on Saturday night, Kirk, while watching a highlight of one of his own shots, turned up the volume to make sure he heard Azinger's description of himself correctly.
"I heard Paul Azinger say … I watched a highlight of me yesterday, and he said I looked like an emotionless robot, and I loved that," Kirk said. "I absolutely loved it. I said today, I'm going to be an emotionless robot and I'm going to go stick to my guns and play aggressive and try to do the best I can."
Kirk certainly did come out strong, starting birdie, bogey, birdie to extend his lead. Then, emotionless-robot mode kicked in, with Kirk playing an even par round the rest of the way, a round that featured numerous highs and lows. Throught it all, though, he was stone-faced.
"I just fought really, really hard today. I didn't play my absolute best, but I never gave up," he said.
So, what Kirk's saying is, we should all listen to Paul Azinger more.