Major Discipline
Prayers up for Texas hoops coach Chris Beard. Oh, he's fine, he's just giving up beer for the season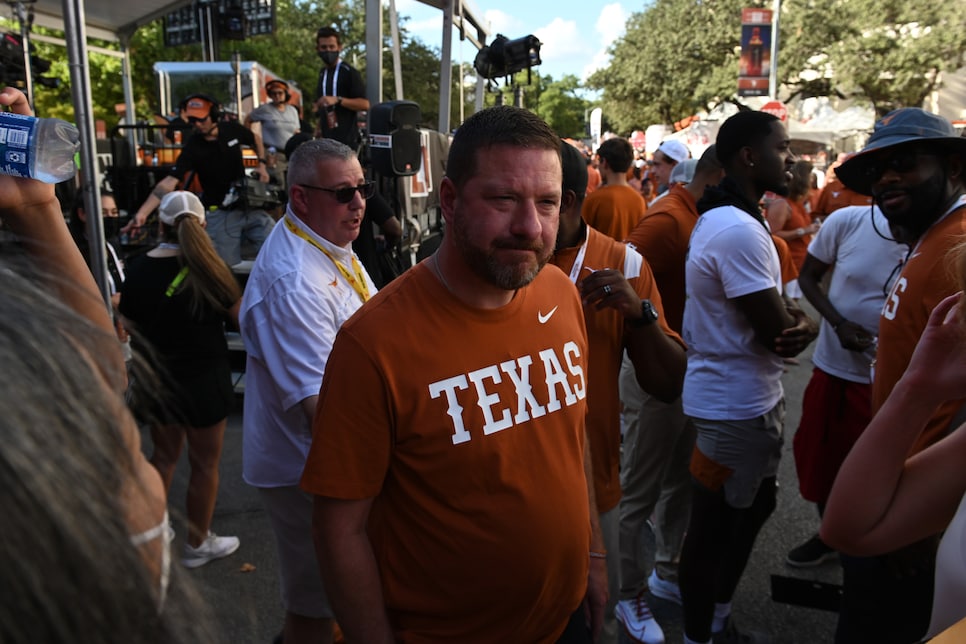 In case there weren't enough sports on your plate right now, college hoops is lurking right around the corner. The offseason was a wild one, with a number of coaching moves dominating the conversation. Coach K announcing this would be his final year, Roy Williams retiring, Shaka Smart leaving Texas for Marquette and Chris Beard jumping from Texas Tech to rival Texas among the biggest headlines.
Beard is already grabbing more headlines before his Longhorns tenure begins, with UT ranking No. 5 in the preseason AP Poll. More importantly, though, Beard told college basketball insider Jon Rothstein that he's implementing a "team sacrifice" for the 2021-'22 season, with each member of the Texas program being asked to give up one thing of significance for the entire year. The Lenten Season doesn't start until February, but Beard is apparently deciding to extend it by three months.
Of course, Beard is giving up something too, leading by example. And it's no small thing, either, according to Rothstein:
Anyone who enjoys a cold one after a long day's work—which Beard will have plenty of in the Big 12 this season—knows this will be no small feat. Particuarly for Beard, a big-time beer-lover based on some of his past quotes:
The good news is, Beard has done this before, the "team sacrifice" becoming somewhat of a tradition for the programs he coaches. In 2019, the year he led the Red Raiders to the Final Four, Beard not only gave up beer for that entire season, he also gave up desserts, candy and soda.
With any "sacrifice" though, there are loopholes. The season Beard gave up dessert, he also ate a ton of Pop-tarts for breakfast, claiming they weren't a dessert item. Beer is beer, though, so he'll need to stick to that one. But based off the loophole he found with the Pop-Tarts, we're guessing he gets his buzz on with a different type of adult beverage.