Stunt On 'Em
Anthony Edwards telling the opposing coach to call timeout because he was too hot is the cockiest move of all time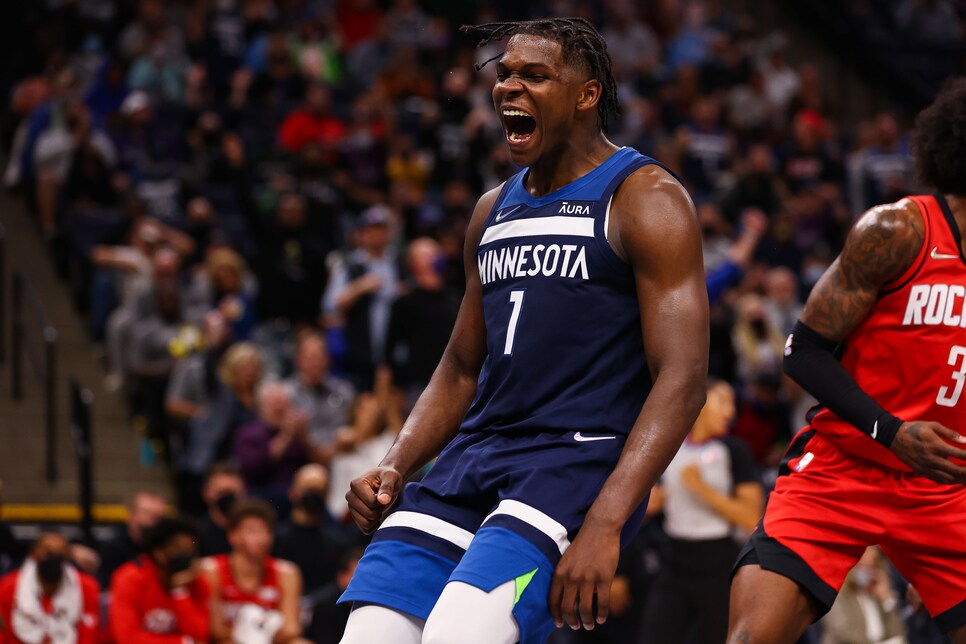 In his first year and change in the NBA, 2020 No. 1 overall pick of the Minnesota Timberwolves Anthony Edwards has made an impression not only with his play but with his personality. Both were on display in a big way on Wednesday night against the Houston Rockets.
Edwards finished the night with 29 points, helping his team to a 124-106 season-opening victory. He made six three-pointers (attempted 12), something he only did twice during his entire rookie campaign. Two of those threes came back-to-back at the very end of the first half, part of a 40-point second quarter for the T-Wolves that gave them a 27-point lead entering halftime.
After the back-to-back threes, giving him 24 first-half points, Edwards looked toward the Houston bench and motioned to head coach Stephen Silas to call a timeout. When asked about the moment after the game, he said "yeah, I was telling the coach to call a damn timeout. You need a timeout. I'm hot."
Of course, Silas calling a TO with 21 seconds left in the first half, down 29 points, wouldn't have made much of a difference in this one. But it's the boldness of Edwards that counts here. We can't recall any player imploring the opposing coach to call a timeout because he was TOO hot. Edwards is a trailblazer when it comes to cockiness.
Here was his first of many ferocious dunks this season:
The fact he can make it rain from downtown too is flat-out terrifying. Minnesota might have themselves a great one in the former Georgia Bulldog. Between him, Karl-Anthony Towns, D'Angelo Russell and handful of other young pieces, the T-Wolves might not be the laughingstock they normally are in 2021.