Jon Lester just opened up a tab for the entire city of Chicago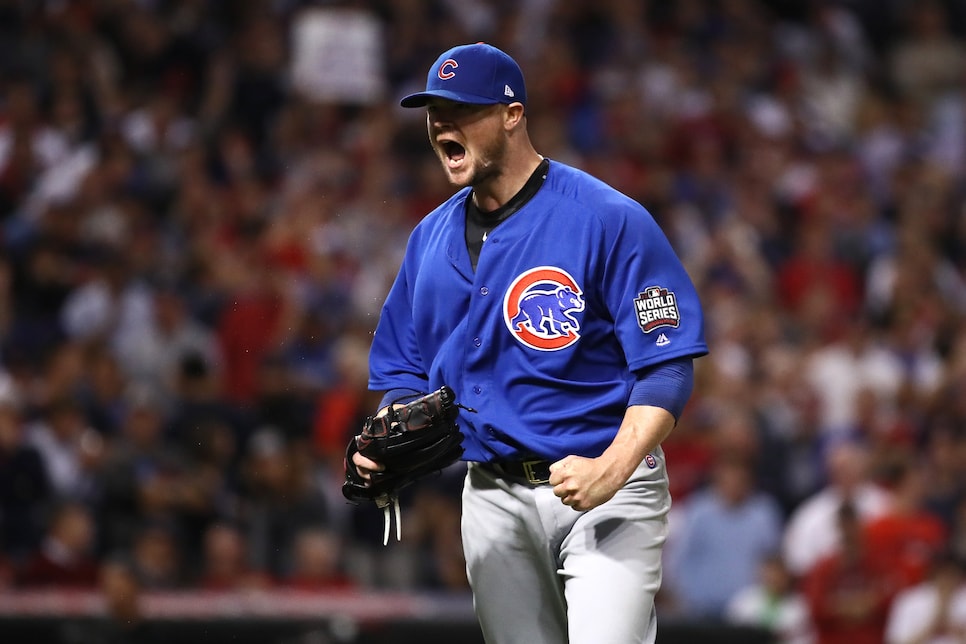 Jon Lester has had a good run as a Chicago Cub. Since heading to Wrigley in 2015, Lester has posted 77 wins, logged a sub 3.5 ERA three times, and helped the Cubs win a little thing called the World Series. Perhaps you've heard of it. His half-decade run on the North Side looks like it's finally coming to an end, however, with Lester and the Cubs set to negotiate his $25 million option for next season in the coming days. While Lester could certainly remain a Cub in 2021, most reports suggest he will be allowed to hit the open market, and in typical Lester fashion, he's not going quietly . . . but in a good way.
To say thank you Cubs fans, Lester has opened up a tab at four Chicago watering holes this weekend, inviting every able-bodied deep-dish apologist to have a Miller Lite on him. Yes, this is a real thing and yes, a plane ticket still costs more than a Miller Lite, don't bother looking.
You have to hand it to Big Jon. He's had a reputation for being a bit of a (how we can put this delicately?) dickhead in the past, but this kind of move makes you a lifetime Cub, especially on Halloween weekend three days before the most pivotal presidential election in modern American history. You could fill Lake Michigan with the amount of booze that's going to be consumed in American bars this weekend, and Lester is helping to foot the bill for at least part of it. That takes guts (and a deep wallet, aided, incidentally, by his reported $10-million buyout.)