The Loop
Jon Lester picks off a runner, and other famous cases of athletes battling the yips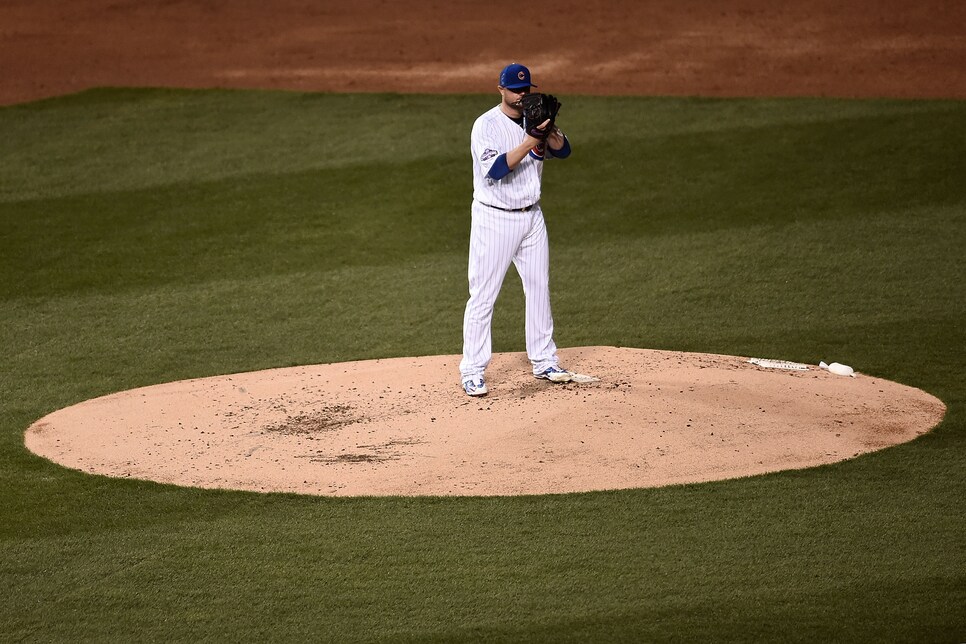 Jon Lester, who is an 1860-era Civil War cannon masquerading as a pitcher and part of the Cubs' really quite unfair 2016 pitching rotation, is known both for being a competitor of unusual ferocity and his inability to throw from the mound to first base, a condition that commonly travels under the deceptively adorable name of the "yips." Separate from performance anxiety, nerves and good old-fashioned choking, the yips are a mental condition that manifests itself in people who are paid grotesque amounts of money to play a game sudddenly suffering a random, inexplicable and often traumatic inability to perform a small part of it. It's neither curious nor rare; researchers at the Mayo Clinic have said that the affliction grips between a third to a half of all serious golfers, which translates into a lot of people suddenly unable to do the thing they drove to a club to do. The problem, researchers say, is some as-yet-undiscovered short-fuse in the mind, a mental hiccup or thorn, some synapse firing right instead of left. Watch how many quotes below regard a player's brain instead of his hands.
In Lester's case, he can mow down Indians in the Cubs' first World Series win since 1745, but put a runner on first — which the Indians did, a lot — and that runner is safe as a chick in a nest. And that was the case until last weekend, when Lester picked off a runner at first base and, at least temporarily, claimed victory in the battle of athlete vs. brain. Here are other victims and their yippiest moments:
Ernie Els: Els's Masters collapse will go down as one of the hardest-to-watch yip eruptions in the history of golf, sports and human life.
Yippiest Moment: The four-time major champ opened his 2016 tournament with a six-putt indignity that found him basically tapping the ball like your 4-year-old brother and incredibly not getting anywhere near the actual hole. And this was hole 1 — Els was forced to regroup after a performance that would have sent most of us sprinting for the nearest whiskey. "What holds you from doing your normal thing?" Els said at the time. "I don't know what it is. I can go to the putting green right now and make 20 straight 3-footers."
Tommy Armour: The Scottish legend is credited with coining the terrible phrase, calling the yips a type of "brain spasm."
Yippiest Moment: He did so after posting an alleged score of 23 on a par-5 hole in the 1927 Shawnee Open, a quote-fingers record that still stands to this day. Armour said he grew so yippy that he began to regard his putter as a particularly lethal-looking pit viper, which is not something you want to have to handle in front of a crowd, especially in Scotland.
Sam Snead: Known to history as a golfer of some repute, Snead claimed to be haunted by yips for 55 years. "Me puttin' is like watching a monkey sitting on a football," he said, proving that he was almost as good at animal metaphors as golf.
Yippiest Moment: Snead grew so wracked by his putting woes that he took to putting like he was playing croquet, standing over the ball and two-handing the ball into the hole.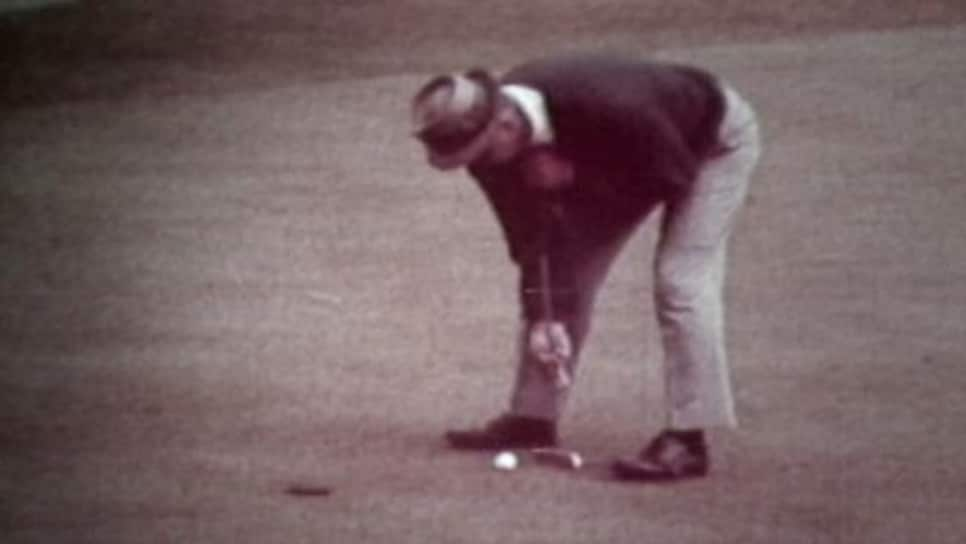 Rick Ankiel: As a 20-year-old, the aggressively touted Cardinals pitcher was fire, finishing his rookie season with a 3.50 ERA, 194 strikeouts and a second-place finish in Rookie of the Year voting. As a 21-year-old, things changed.
Yippiest Moment: In the 2000 National League Division Series, Ankiel threw 9 wild pitches and walked 11 in just four innings, and never really came back. In a 2017 interview to promote his new book, "The Phenomenon: Pressure, The Yips and the Pitch that Changed My Life," he says he resorted to slamming vodka to try to kick his body back into gear, but it didn't happen. This one also ends well, though: Ankiel returned to the Cards as an outfielder in 2007, and has gone on to a well-regarded broadcast career.
Ian Baker-Finch: Baker Finch won the British Open in 1991; in 1997, he shot a 92 in the first round of the same tournament, withdrew from the championship and essentially walked away from competition forever. His collapse was public, well-documented and exhaustingly comprehensive; he tweaked and tinkered and sought endless wells of counsel, but the bottomless attempts at playing catch-up only tightened the problem. "I lost my confidence. I got to the point where I didn't even want to be out on the golf course because I was playing so poorly," he said.
Yippiest Moment: In 1995 and '96 he either missed the cut, withdrew from or found himself DQ'd from each of the 29 PGA Tour events in which he competed. But the story has a happy ending: Baker-Finch went on to a fine and richly regarded career in TV, where he's proven particularly insightful on addressing the mental side of the game.
Chuck Knoblauch: Like Lester, the Yankees' second baseman and four-time All-Star sprouted an inability to get a baseball to first base; management adjusted by moving him to left field, where he had to throw farther.
Yippiest Moment: One errant throw hit Keith Olbermann's mom in the stands.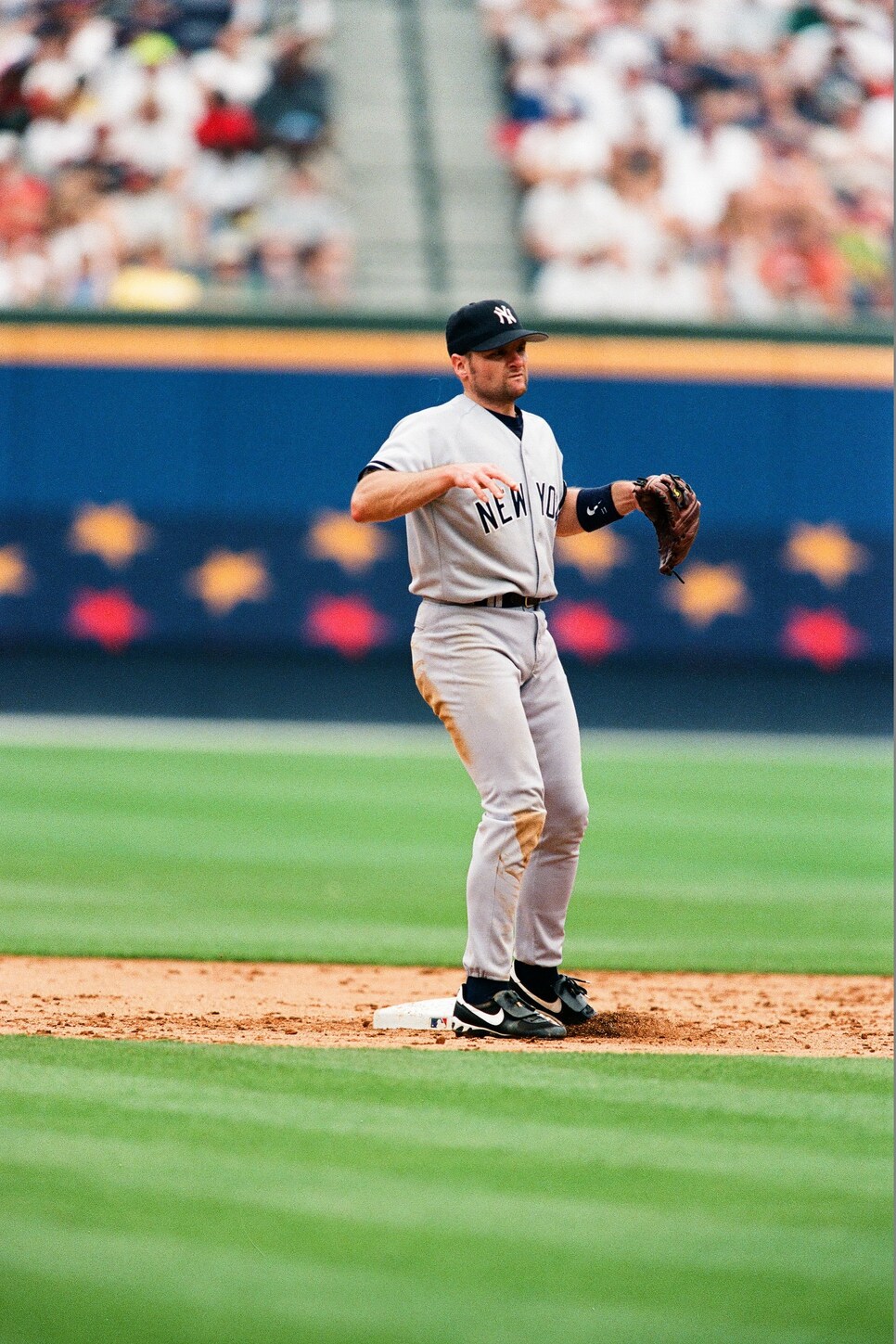 Steve Sax: Armour may have invented the term, but the Dodgers' second baseman, the year after winning Rookie of the Year in 1982, suffered a bout severe enough that baseball termed the affliction "Steve Sax Syndrome."
Yippiest Moment: Sax himself attributes the yips to a bad throw home during the Dodgers' home opener in 1983, one that let Andre Dawson score and let devils crawl into his brain. But he crushed his own syndrome, going on to a strong 13-year career, winning two World Series titles and claiming the highest fielding percentage among second basemen in 1989.
Mackey Sasser: Two years into his career with the New York Mets, Sasser found himself unable to get the ball back to the pitcher; he bounced around MLB before retiring largely uncured in 1995.
Yippiest Moment: Pretty much any time he couldn't get the ball back to the mound, if we're being honest. Yet he also turned it positive: Sasser helps baseball players and athletes with yip issues.
Nick Anderson: The Orlando Magic were swept by the Houston Rockets in the 1995 NBA Finals, and no one's saying that wouldn't have happened without Anderson, but his contribution hurt.
Yippiest Moment: In Game 1, Anderson had a chance to put the game away, but he bricked four free throws, after which the Rockets rebounded and won in overtime. A career 70 percent free-throw shooter, his percentage fell to 40 the following year, and he never really came back.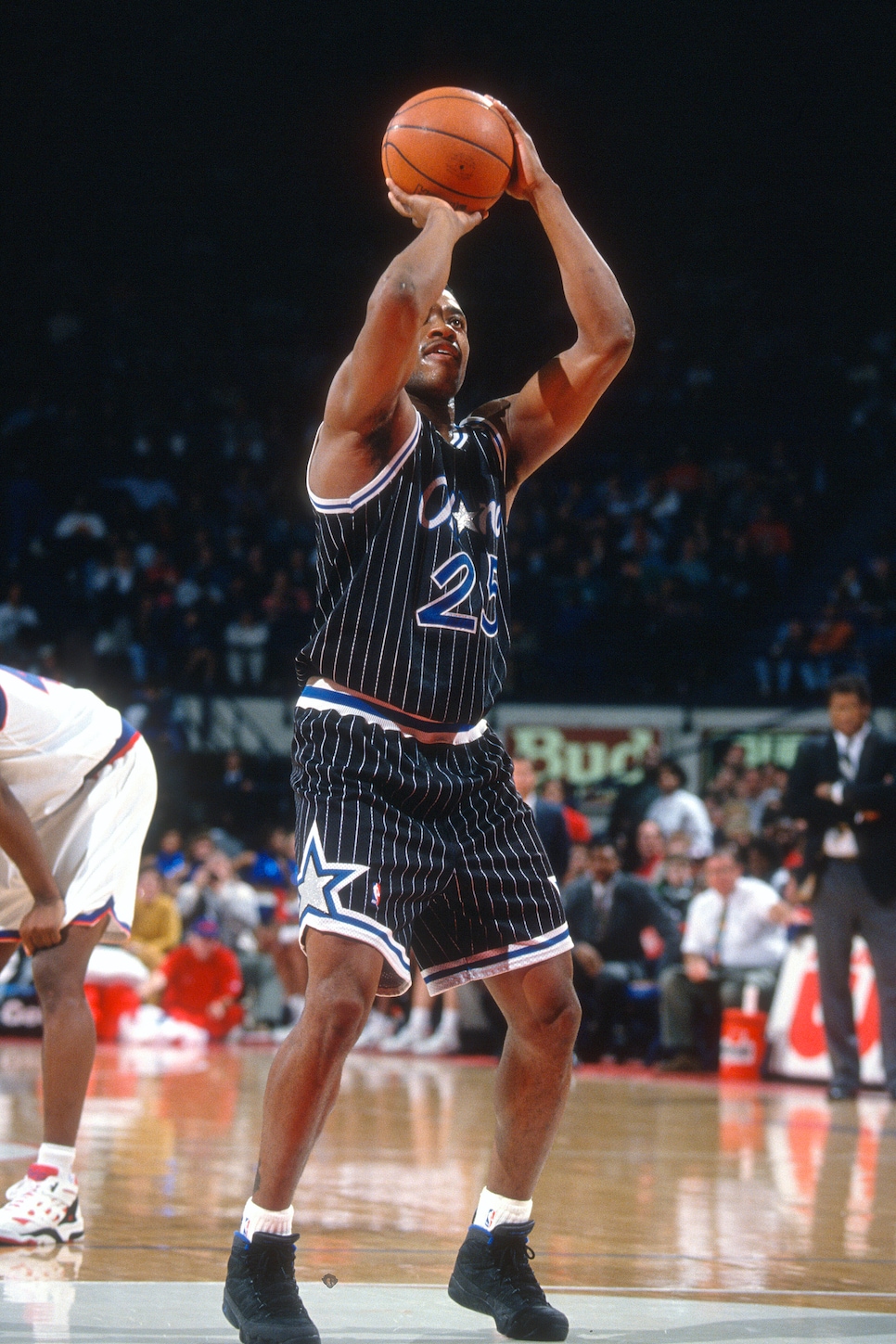 Mike Vanderjagt: The former Colts kicker was money through 2005, making nearly 90 percent of his attempts during eight seasons in Indianapolis until one kick changed everything.
Yippiest Moment: With 18 seconds to go in the 2005 playoffs, Vanderjagt shanked a 46-yarder to tie and never came back. He missed 5 of 18 with the Cowboys the next year and was promptly cut.
Ana Ivanovic: The tennis prodigy won the French Open in 2008 and held tight to her No. 1 ranking.
Yippiest Moment: The former champion suddenly became unable to toss the ball in the right place during her serves, which became occasions for terror. A year after being ranked No. 1, she was 65th. "If you start thinking about how you come down the stairs and think about how each muscle is working, you can't go down the stairs," she said. "I'm a person who overthinks and overanalyzes everything, so if you give me one thought, it creates a lot more." Ivanovic made a resurgence in 2014, but it didn't stick and she retired in December 2016.
Steve Blass: The Pirates pitcher was consistent enough to throw a complete-game four-hitter in Game 7 of the 1971 World Series and be named an All-Star in 1972.
Yippiest Moment: After that year, all hell broke loose. Blass's ERA rose to more than nine, and he walked 84 batters in 88 innings. Blass retired in 1974; he remains the namesake of "Steve Blass Disease."
Bernhard Langer: The two-time Masters champion has said he's suffered yips since 1976, meaning that he's battled mysterious mind-demons longer than many of us have been alive.
Yippiest Moment: In the 1988 Open at Lytham, Langer five-putted on the 18th hole to end a back nine of 46. The good news: Something snapped into place, because Langer has basically become the Goldberg of the Champions circuit, setting the all-time senior major victory mark with a win at the Senior PGA Championship in late May and providing hope for the near-half of us who may encounter the yips one day, if we haven't already.