News
Charley Hoffman to donate 100 percent of Shriners Tournament earnings to Las Vegas victims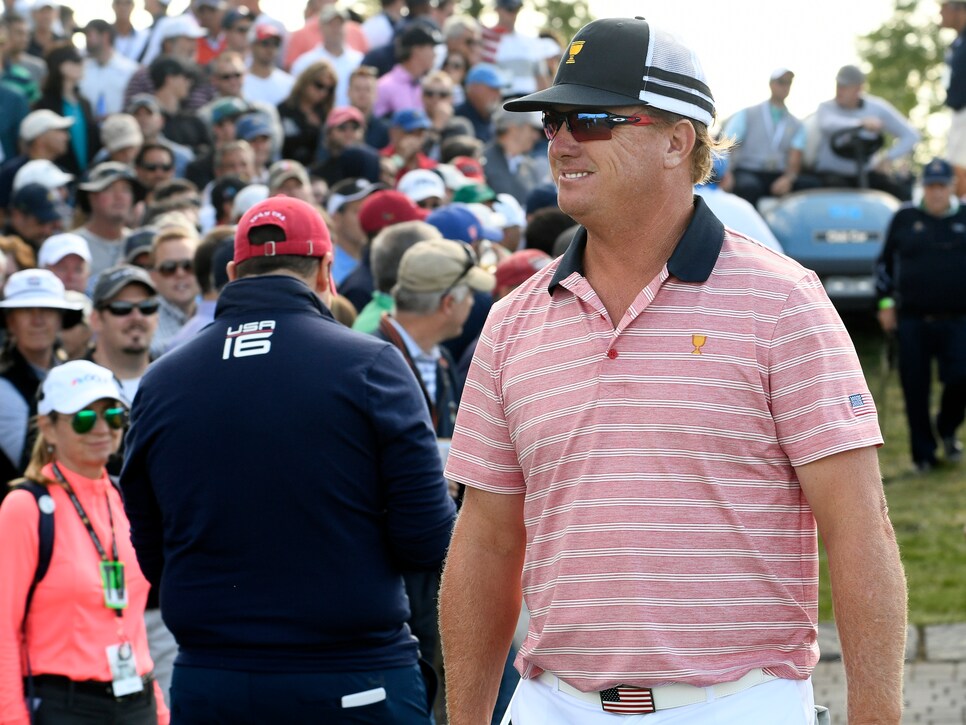 The tragic shooting at a Las Vegas concert that left 58 people dead and more than 500 people wounded earlier this month undoubtedly hit Vegas resident Charley Hoffman hard. And he's doing his part to make a difference after this week's PGA Tour event.
Hoffman, who won a national championship with UNLV in 1998 and graduated from the school in 1999, will donate 100 percent of his earnings from this week's Shriners Hospital for Children Open to victims of the Vegas shooting, PGA Tour VP of Communications Joel Schuchmann confirmed. His earnings will be donated to Direct Impact Fund by way of PGA Tour Charities, which will be distributed to various outlets for support services for the victims.
The PGA Tour veteran and recent U.S. Presidents Cup team member now resides in Las Vegas, explaining how the largest American shooting in history surely hit closer to home for Hoffman than most others in golf. Hoffman will also donate a minimum of $20,000 to the cause, regardless of whether or not he makes the cut, UNLV men's golf coach Dwaine Knight confirmed to Golf Digest.
We've seen some incredible acts of kindness recently by tour players after national disasters, including Stacy Lewis donating her tournament winnings to Hurricane Harvey victims (then proceeding to win the tournament to ensure a donation of $195,000), and Chris Stroud also donated money to his hometown. And other PGA Tour pros like Justin Thomas, Sergio Garcia and John Peterson aided in similar ways for hurricane relief. Bubba Watson's $250,000 donation to aid in the relief efforts at the Greenbrier after the devastating floods in 2016 was also impressive.
And for Hoffman, coming off a career year that included seven top10s and more than $4 million in on-course earnings, the Vegas resident will kick off the wraparound season in charitable fashion. And a strong finish at TPC Summerlin could result in some much-welcomed support donations for those affected by the Vegas tragedy.