News
Stacy Lewis wins, donates her earnings, $195,000, to Hurricane Harvey relief efforts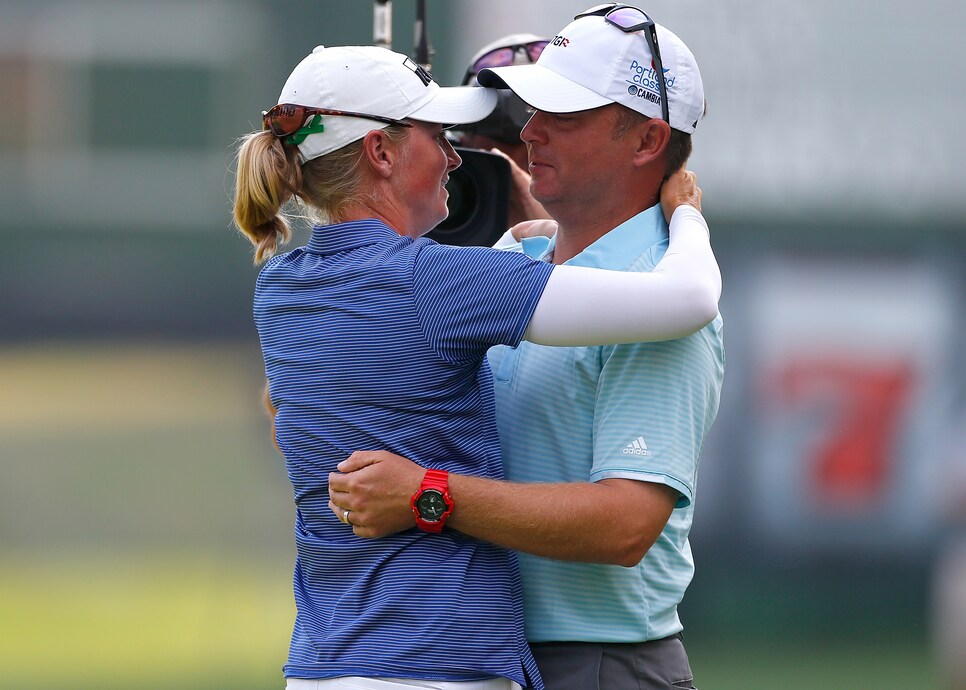 Jonathan Ferrey/Getty Images
For the first time in more than three years, former World No. 1 Stacy Lewis has won an LPGA event. Her one-shot victory over In Gee Chun at the Cambia Portland Classic on Sunday marks her 12th LPGA win in an emotional week at Columbia Edgewater C.C.
There was the pressure that comes for a player of her stature having gone 83 events without a win. Yet for Lewis, who had a three-shot lead going into the final round, winning a golf tournament was far from the only thing on her mind.
Lewis grew up outside of Houston. Her husband, Gerrod Chadwell, is the women's golf coach at the University of Houston. Lewis has said her family has been fortunate and their house is OK, but the Houston area has been ravaged by the disastrous effects of Hurricane Harvey.
What Lewis did not know as she walked down the 18th hole with a one-shot lead was that her sponsor KPMG was going to match whatever amount she won. The winning check was $195,000, so $390,000 was donated.
"When I said that I had the goal of winning the tournament, you've got to get a lot of things right, to go your way," Lewis said. "Just what we're going to be able to do, we're going to be able to help me rebuild houses and get their homes back. That's more important than anything."
It was hard not to root for Lewis, given her pledge. Couple her two runner-up finishes in this event with the fact that she's had six top-10s this year, and a win did not seem out of the question. But there was, of course, the unavoidable fact that her last LPGA win was in June 2014, at the Walmart NW Arkansas Championship. That's a long time to have gone without closing out a victory.
Though Lewis started the final round with a three-shot lead in Portland, the last day wasn't an easy one. In Gee Chun, who was playing with Lewis, steadily chipped away at the lead until they were walking down the 18th, Lewis up by only one. Chun put her approach over the green. Lewis, whose drive ended up in a fairway bunker, put her approach to about 25 feet.
After Chun's chip settled six feet from the hole, Lewis had two putts to win. She hit a good lag putt and when the three-footer that was left went in, Lewis had won and the money was going to Houston. The intensely focused, sometimes stoic, Lewis was emotional when her husband came on the green to hug her.
He had flown to from Houston to Portland Sunday to surprise her.