Rules
Scott Piercy's horrible week goes farther into the abyss with a DQ at Colonial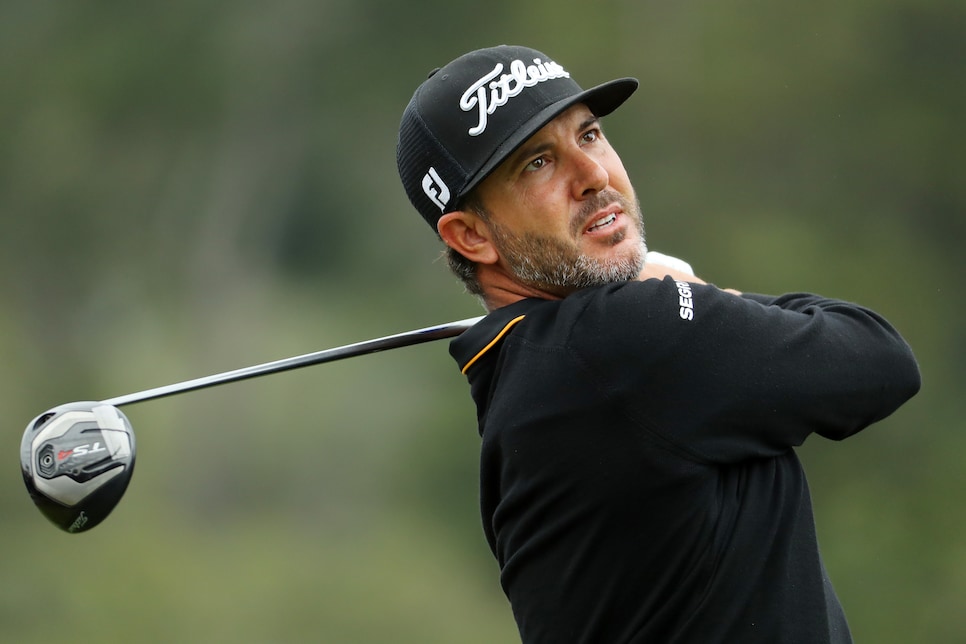 There are weeks when club just doesn't feel good in your hands. Or you spend some cash with a couple of sloppy bogeys down the stretch. Or there's a baby crying all night in the hotel room next door.
Then there's Scott Piercy's bad week. His was the kind for which you consider quitting to sell insurance or be a greeter at Walmart.
On Monday and Tuesday, the 42-year-old from Las Vegas refused to let a couple of weather delays keep him from trying to get through the 36-hole U.S. Open sectional in Dallas. Many of his PGA Tour brethren simply quit, but Piercy soldiered on and eventually got into a 10-man playoff for one spot.
But after being eliminated from reaching the U.S. Open at Torrey Pines, near where he played his college golf at San Diego State, Piercy misfired on a short putt to get an alternate spot and promptly punished his flat stick by snapping it over his knee. The tantrum happened to be caught and posted on Twitter by the Firepit Collective's Ryan French, AKA Monday Q Info.
Cruel, to be sure, but that was then the appetizer to Friday's main course of misery after Piercy shot a second straight two-over 72 to miss the cut in the Charles Schwab Challenge at Colonial Country Club. In the evening, PGA Communications tweeted that Piercy had been disqualified for signing an incorrect scorecard.
What the heck?!!!!! Whether you like the guy or not, that's just brutal, and it adds to an already awful year-plus for Piercy on a lot of levels. In March 2020, his sponsors dropped him after he used a gay slur on a social media post about South Bend, Ind., Mayor Peter Buttigieg. Piercy apologized, but the damage was done.
On the course, Piercy has struggled to find any consistency. This season, he has no top-10 finishes in 17 appearances and had missed the cut in three of his last four starts heading into Colonial. In the one time he did make the weekend, Piercy tied for 11th in the Wells Fargo Championship.
The most recent of Piercy's four tour victories came with partner Billy Horschel in the 2018 Zurich Classic. His last stroke-play win was the Barbasol Championship in 2015.