The Loop
Charles Barkley says Markelle Fultz's jumper reminds him of his "crappy golf swing"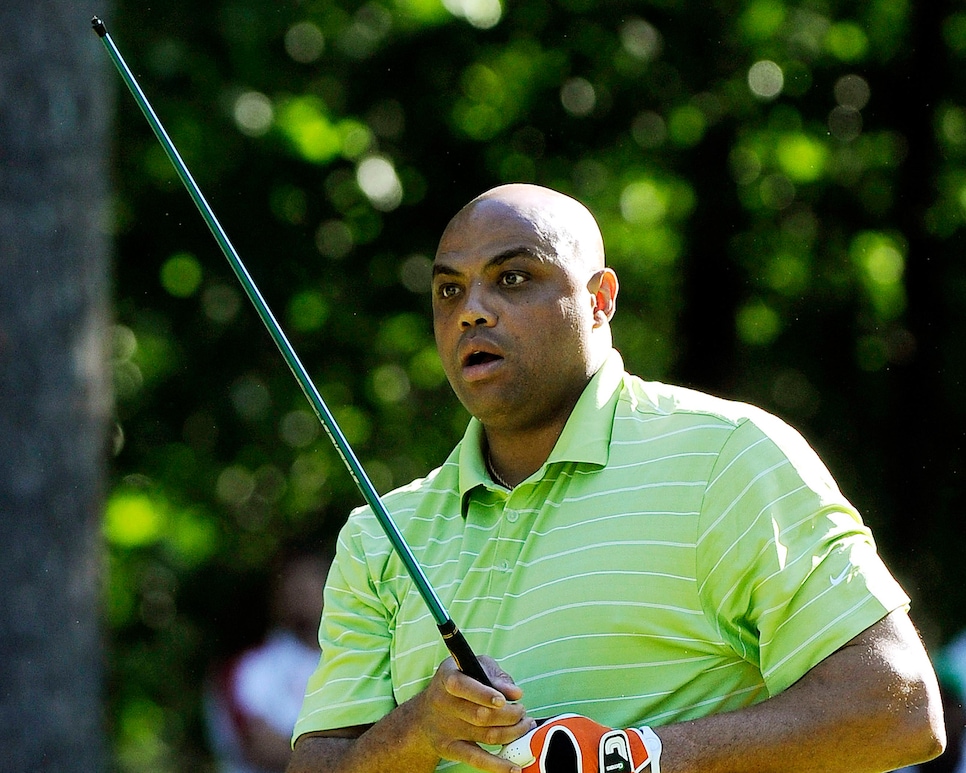 The NBA is back and Charles Barkley has come out of the gates firing. On opening night, the round mound of rebound sounded off on what can stop the Warriors from winning another championship (Natural disasters) and Kevin Durant's reaction to criticism ("He's got thinner skin than Flat Stanley). And the following day, Barkley kept it going when he appeared on the Dan Patrick Show and the subject of Markelle Fultz came up.
The No. 1 pick of the 2017 NBA Draft by the Philadelphia 76ers had an injury-plagued rookie season in which his unorthodox shooting form came under fire. Fultz has spent countless hours in the gym since trying to improve his shot for this season (He was 2-of-7 from the floor in Philadelphia's opening loss to Boston on Tuesday), but Barkley compared the entire situation to something the Hall of Famer struggled with — it just has nothing to do with basketball.
Instead, Barkley, a notoriously bad golfer, compared Fultz's defective shot to his own "crappy golf swing" and said the young player might have the (gulp) yips.
"The closest thing I can think about Fultz is what happened to my golf game. Like, I'm terrified over the ball. I've got no idea what's going to happen. That's the only thing I can really compare it to," Barkley said. "I don't want to say he's got the 100 percent yips, but I have the yips on the golf course, and let me tell you something… it's a terrifying thing, plain and simple."
Then Patrick asked Barkley about trying to fix his golf woes by seeing a hypnotist.
"Yeah. All I got was a good nap," Barkley responded. "Hypnotism does not work. I tell people I woke up with the same crappy golf swing. I was so excited to go to a hypnotist. I woke up, I felt really good, I was really relaxed — and then I went to the golf course and had the same crappy swing."
So if the Philadelphia 76ers brass is reading this, don't waste your money on a team hypnotist. You can watch and listen to Barkley's comments below, beginning at about the 4:00 mark:
During the conversation, Barkley also mentions that he used to be a good golfer — and he's not kidding.
"Everybody knows I suck at golf now because I've got this nervous twitch," Barkley told GolfDigest.com last year. "I ain't always been a bum on the golf course. I'm a bum now, but I used to break 80 all the time."
And according to Chuck, it wasn't just a hypnotist that couldn't help him, but various teachers who wound up hurting his game.
"I started taking all these lessons from all these people and these wires crossed in my brain. I just can't get out of my own way."
Yikes. Good luck, Markelle. . .