Pyscho Scorecards
Challenge Tour pro shoots 68 without a nine in the 30s. Wait, what?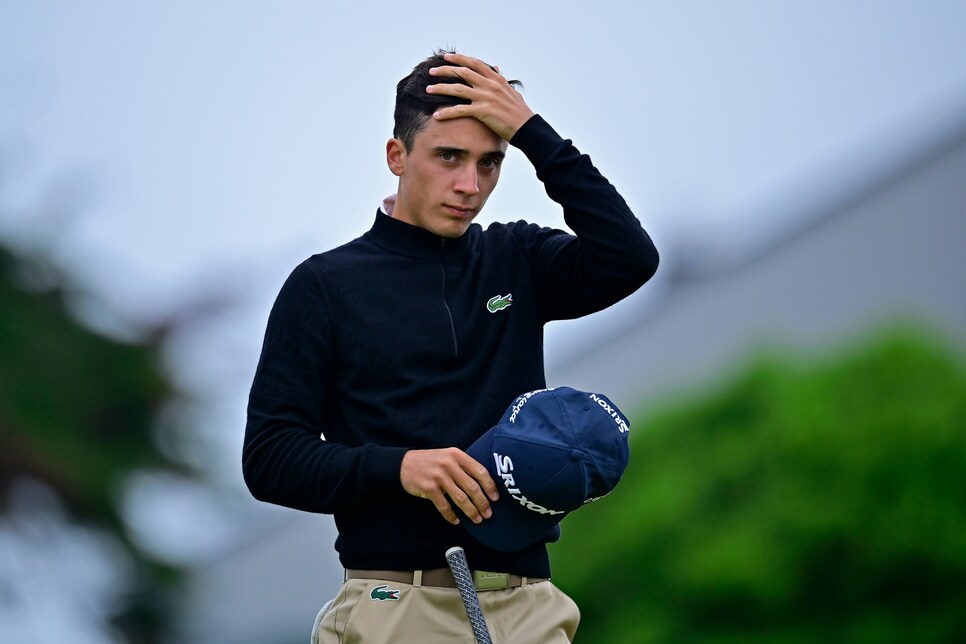 In professional golf, few things are more exciting than penciling in a nine-hole score that starts with a 2. On the contrary, few things are more frustrating than penciling in a nine-hole score that starts with a 4.
Challenge Tour pro Jean Bekirian experienced both those feelings at the Open de Bretagne ... in the same round. That's right, the Frenchman posted a two-under 68 in his opening round without a nine-hole score in the 30s, shooting 40 on the front nine at Golf Bluegreen de Pléneuf Val André and 28 on the back nine.
Here's the thing: Bekirian started his round on the back nine, going eagle-eagle (!!) at the par-4 10th and par-5 11th, then making birdies at 12, 14 and 15 to reach seven under through six holes before finishing par-par-par at 16, 17 and 18. Unfortunately, a disastrous inward nine that included three bogeys and a double bogey spoiled what was looking like a perfect game from Bekirian:
A psycho scorecard if we've ever seen one. At the time, two-under 68 was good enough to keep Bekirian within striking distance of the leaders, but he stumbled in his secound round, shooting four-over 74. He will likely miss the cut, but will always have that eagle-eagle-birdie-par-birdie-birdie start to remember.