The Loop
If you look up "beauty" in the dictionary, it's just a picture of this retro Dan Marino paint scheme for NASCAR's Southern 500
This weekend, NASCAR heads to Darlington Raceway for the Cook Out Southern 500. This is notable A. because it marks the beginning of NASCAR's annual Cup Series Playoffs and B. because nearly every driver this weekend will be rocking an iconic throwback paint scheme from American stock car racing's big tobacco-sponsored heyday. The tradition has become a modern NASCAR classic, drawing in core and casual interest alike, but never before has it seen a throwback quite as great as the one Chad Finchum will be rolling out on Sunday night under the lights. WE ARE NOT WORTHY.
The only thing faster is Mark Clayton streaking open on a deep post. Check out the original car and you'll see that it's a veritable spitting image, only plastered on a Ford Taurus instead of Toyota Supra. Yes, the times have well and truly changed.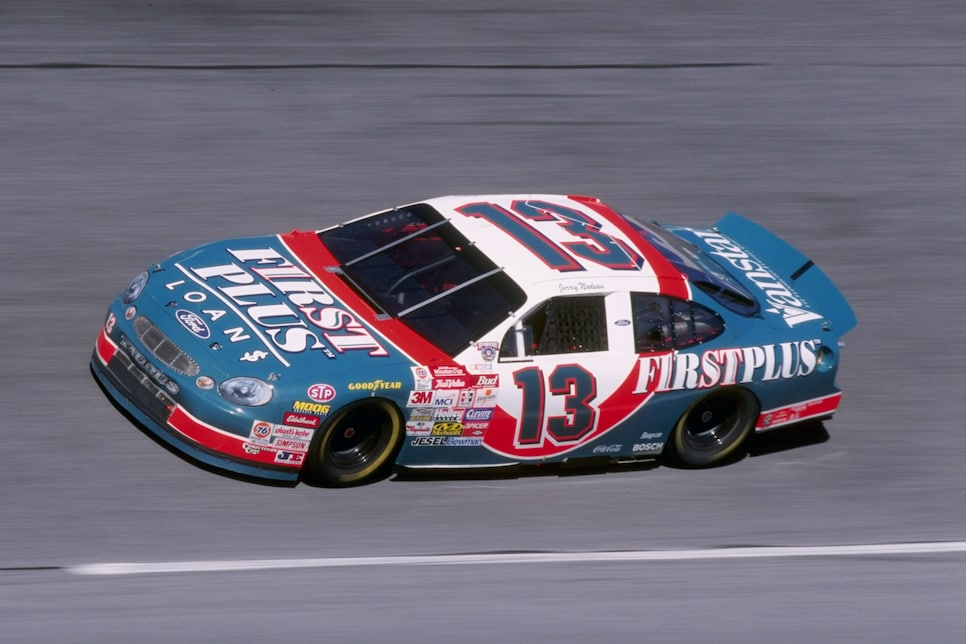 As the MBM Motorsports' unveiling explains, the paint scheme is a tip of the visor to Jerry Nadeau's forgotten 1998 Elliott-Marino Motorsports classic, right down to that classic Dolphins teal (unlike that aqua/tangerine crap they're rocking these days.) If you knew that Dan the Man was the co-owner of a late-'90s NASCAR team with Bill Elliott, congratulations, you win absolutely nothing (except our undying admiration and a sense of smug self satisfaction.)
Now if we can just get a throwback to Nadeau's other 1998 paint scheme, then we'll all die happy.