The Loop
Celine Dion's 'Deadpool 2' anthem is a triumph of music, movies, and the indomitable human spirit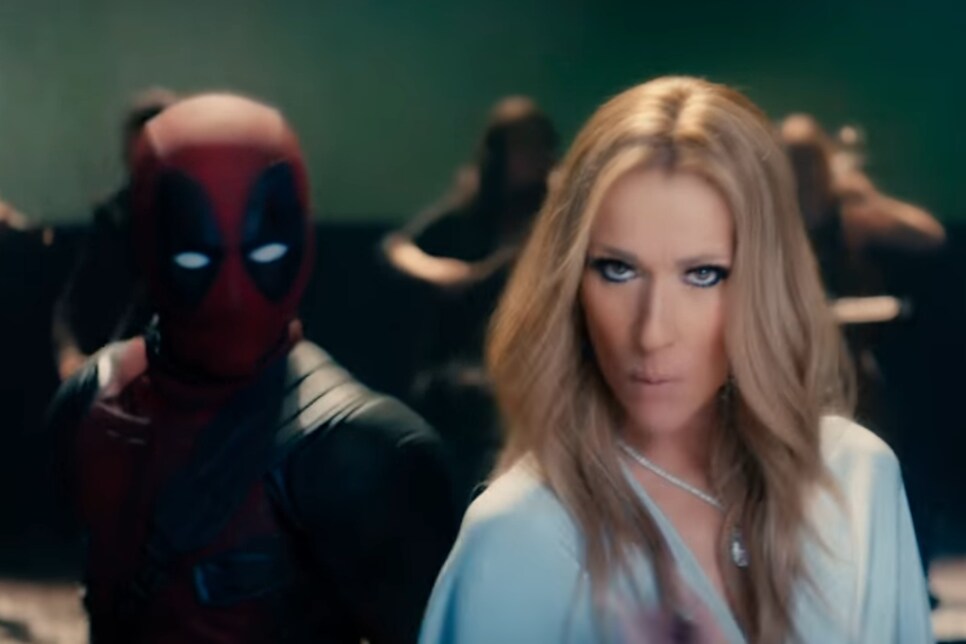 Deadpool 2 drops in two weeks, and while we've yet to see any significant footage from the film, if it's even half as good as the marketing, we—fellow connoisseurs of cartoony gore and raunchy sex jokes—are in for a real treat. First came this hilarious, Bob Ross-inspired teaser, followed by a pseudo not-trailer trailer introducing the world to Josh Brolin's Thanos Cable, a mock Twitter account for Pete the milquetoast sidekick, and now the piece de la resistance: A capital J Celine Dion Jam, "Ashes", written and performed exclusively for the Deadpool 2 soundtrack. KICK IT (full Beastie Boys voice):
If you're not sobbing right now, you're clearly a robot and should be rounded up and exterminated because robots are scary. This makes "Kiss From a Rose" sound like the Chicken Dance song and the Titanic theme swab the decks. This is like god covering Jeff Buckley and that's not even the best part. The best part is that "Ashes" appears on the Deadpool 2 soundtrack alongside original songs from Diplo, French Montana, and Lil Pump, making it essentially the musical equivalent of the Dream Cafe.
In other words, if you were ready for a wild visceral ride, you better buckle up your earholes as well, because motorcycle chases, BDSM punchlines, and splattery headwounds have nothing on f—king Celine Dion.