PGA TOUR
Case closed: PGA Tour commissioner confirms Rory McIlroy will forfeit $3 million bonus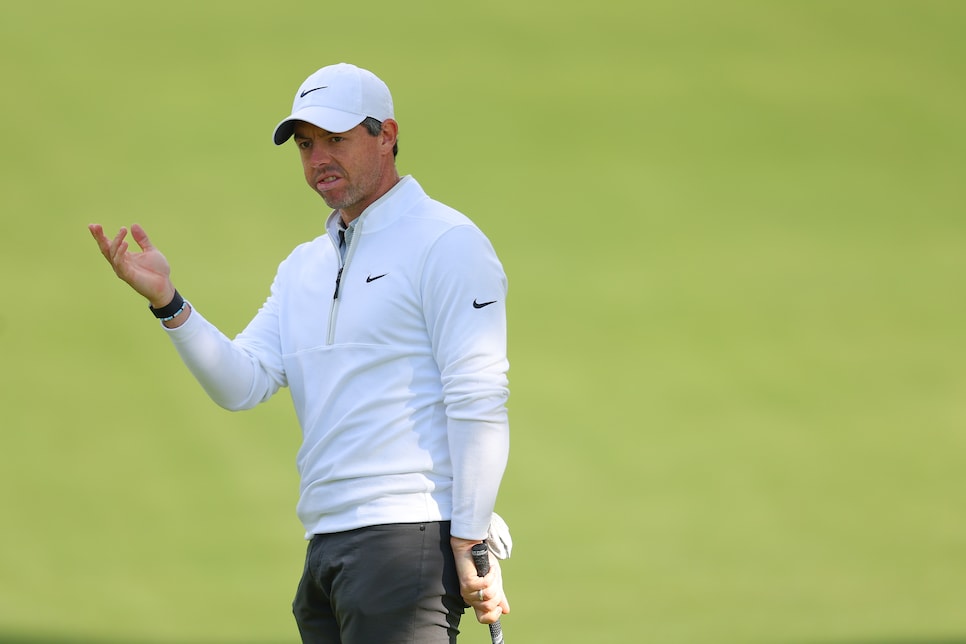 CHARLOTTE — You could be forgiven for thinking that Rory McIlroy put the PGA Tour in a bit of a pickle when he opted to skip the RBC Heritage to rest and reset after a disappointing Masters. That was the second designated event he missed in 2023, one more than is allowed for any player who earned money through the 2022 Player Impact Program (mandatory play is not required in 2024). According to PGA Tour regulations, those who have more than one unexcused absence can have the final 25 percent of their PIP earnings withheld. In the case of McIlroy, that's $3 million.
The unspoken question was, well ... did the rules actually apply to him? McIlroy spent the bulk of 2022 defending the PGA Tour in the ongoing LIV Golf saga, and has spent much of 2023 continuing to be the public face on the players' side for the tour. If anybody might qualify for a break …
But according to PGA Tour Commissioner Jay Monahan, who is the final arbiter on the payment and who spoke with reporters Wednesday at the Wells Fargo Championship, his star player is not going to get the star treatment.
"If I recall, he had a conversation with you guys yesterday," Monahan said of McIlroy, referring to Tuesday night's FedEx event in Charlotte. "He knew, as he said, the consequences of [missing a second designated event]. So, first of all, players should be able to make a decision not to play. I think that's the beauty of our model. But he knows the consequences of that based on that criteria, and that's our position."
Later, another reporter wanted clarification regarding McIlroy, specifically asking: "So the plan is to withhold $3 million, is that correct?"
"Correct," Monahan answered. "The rule for tournament participation … when we made the commitment to this schedule for the Player Impact Program, we adjusted for one opt-out. And then for any second opt-out, you forfeit the 25 percent unless there was a medical issue. So based on that criteria it's actually fairly cut and dry."
That seems to resolve the issue that gained a measure of ambiguity Tuesday night, when—despite what Monahan said Wednesday—McIlroy seemed to leave open the possibility that the decision wasn't final.
"I had my reasons not to play Hilton Head," McIlroy said. "I expressed those to Jay, and whether he thinks that is enough to warrant … again, I understood the consequences of that decision before I made it. So whatever happens, happens."
Now, according to Monahan, the speculation can come to an end; McIlroy will not receive the final $3 million.