No Way
The only thing better than this Cameron Young slam-dunk eagle was this kid's reaction to it
As many in the prediction business, um, predicted, Cameron Young is in contention at the Rocket Mortgage Classic. His second-round, nine-under 63 saw him vault into the solo lead (for now) at 10 under, a continuation of an unbelievably good rookie season that is still missing one thing: a victory.
If he plays like he did on Friday over the weekend, there's no question that victory might come at Detroit Golf Club. Of course, Friday will be difficult to replicate, especially shots like the one you're about to see below, which kickstarted his round. Following his first birdie of the day at the par-4 12th, his third hole, Young had 135 yards left to the flag at the par-4 13th. He proceeded to fly it in. Slam freaking dunk:
We'd say "are you not entertained?", which appears to be the celebration Cam is channeling here, but our guy in the back, the standard bearer for the Young group, was clearly very entertained. So that question was answered: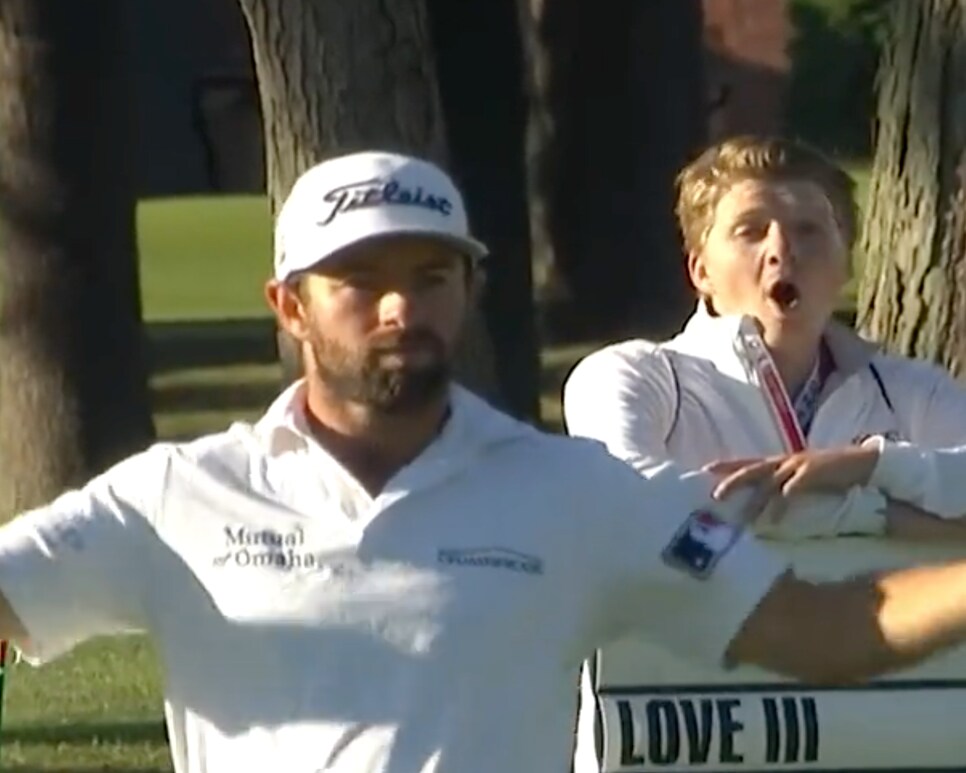 Young went on to birdie the next, then picked up another two holes later. Four more birdies on his back nine gave him a tasty 31-32--63, vaulting him a ridiculous 78 spots up the leader board. It would be surprising to see him remain alone in the lead by day's end, but there's no doubt he'll be in one of the final few groups on Saturday, where he's been living for a good portion of this season.