HOW?!
Cameron Young curves shot around trees for bonkers escape, stuns RBC Heritage announcers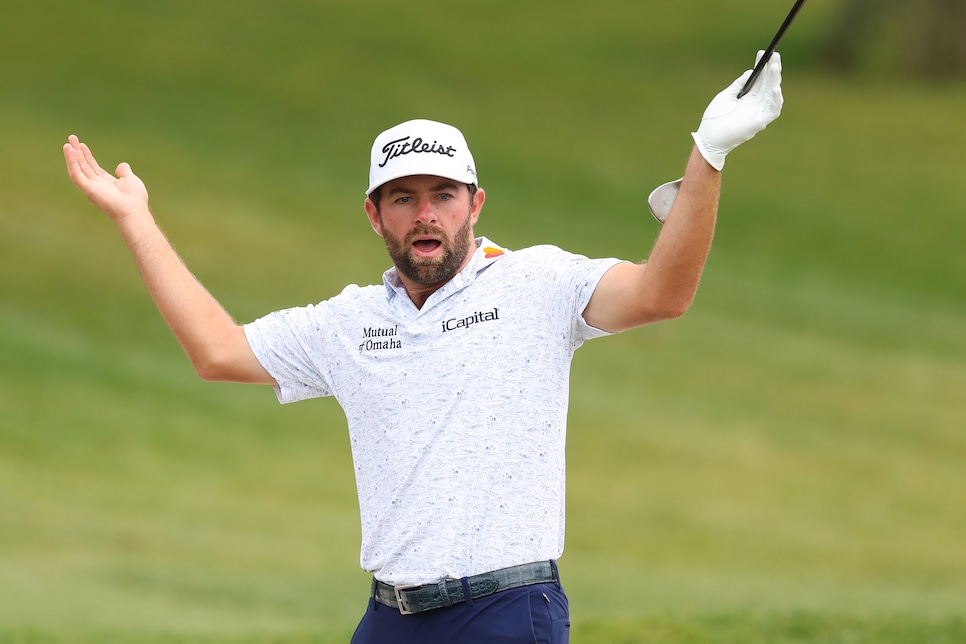 Sometimes we take for granted what these pros can do, and then we see a shot like this one, and our feeling of inadequacy is back once again.
Coming off a T-7 showing and final-round 68 at the Masters, Cameron Young is playing golf as well as he ever has, and the confidence to try to curve the ball around a tree from such a challenging lie is quite the move. Especially at a designated event with $20 million up for grabs.
The contact itself is gorgeous, but the tracer's addition makes all the difference. Young somehow finds the green with ease after a Wanted-esque bending of the golf ball. Imagine your playing partner attempting something like this at a local course. They'd be kicked off for endangering themselves and thoughtless behavior.
Even former NFL journeyman quarterback and current ESPN analyst Dan Orlovsky was impressed by what he saw. It doesn't get any bigger than the 2004 Walter Camp Connecticut Player of the Year's approval.
Still seeking his first PGA Tour win, Cameron Young hasn't been able to get over the hump despite constantly being in contention with a T-7 in the Masters, a T-3 at the PGA Championship and a second-place finish at the Open Championship, among other close calls. But with the swagger to attempt something like this, it's bound to come soon enough. Perhaps this is the good fortune he needs to get that first one.