These Boots Were Made For Walking
Cameron Tringale's WGC Match Play fit has to be seen to be believed
There's an old saying. Chances are you've heard it: When in Rome, do as the Romans. Notice that it doesn't go "when in Texas, do as the Texans." That's because when non-Texans try to do Texan things—ride bulls, wear 10-gallon Stetsons, root for the Cowboys—it generally ends very badly. Unfortunately it seems Cameron Tringale didn't get the memo before touching down in Austin this week for the WGC-Dell Technologies Match Play. Golf fashionistas, please be warned, what you're about to see could be disturbing.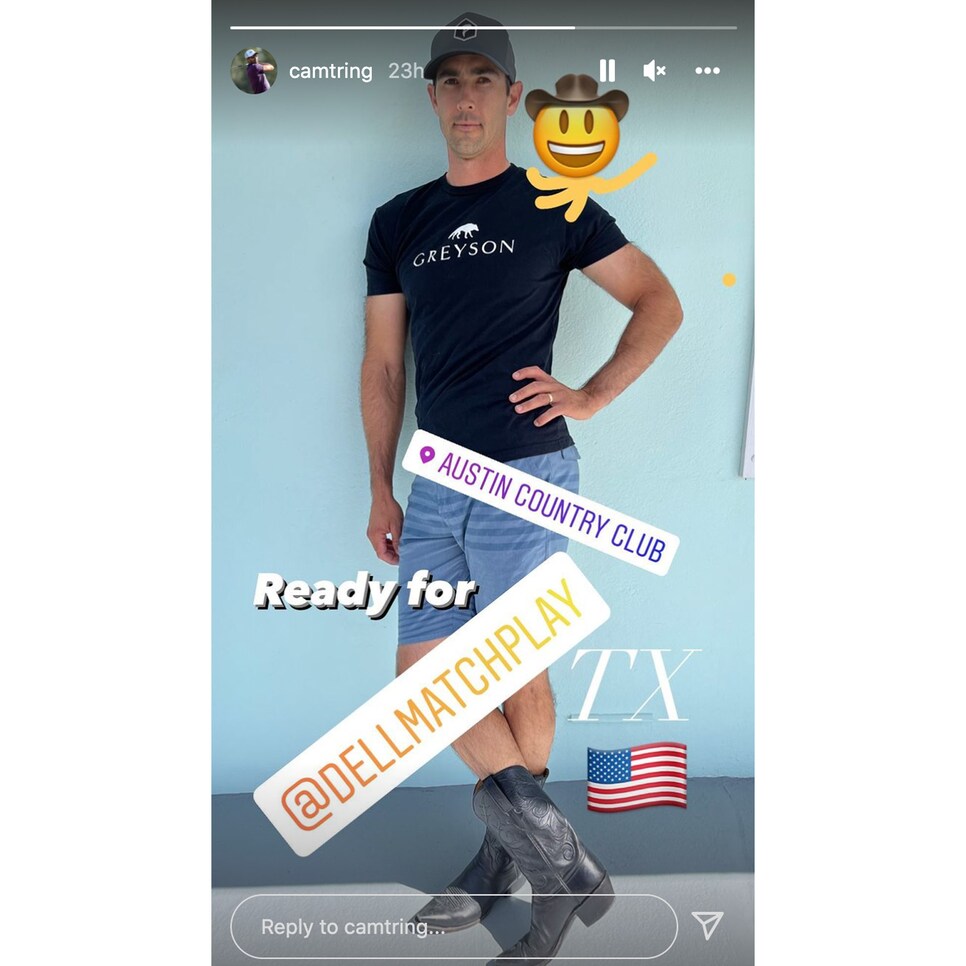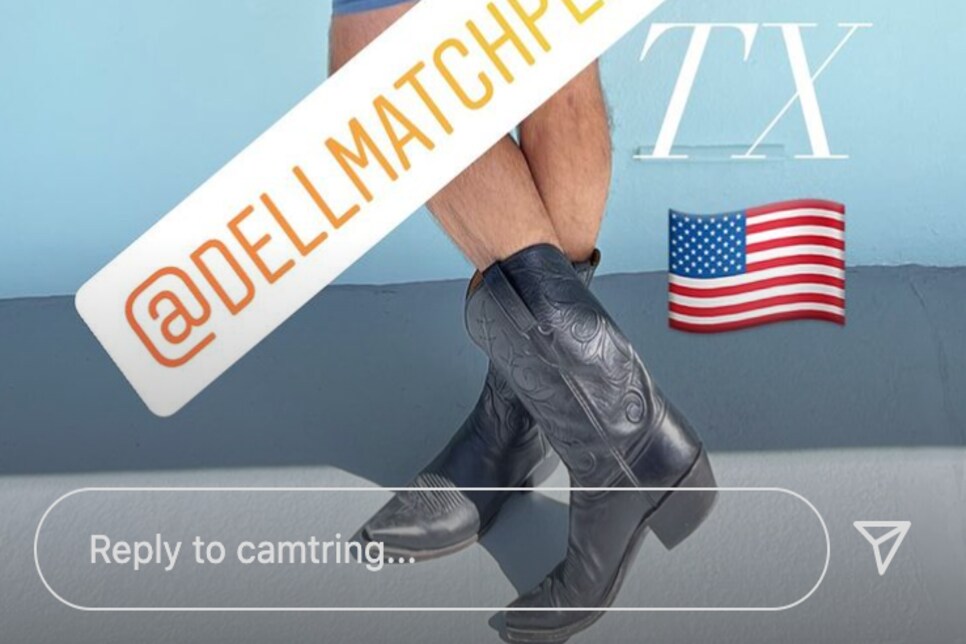 That's the Texas-sized fit Tringale—a native Californian, we are required by law to mention—posted to his Instagram Story on Monday. It includes a slim-fit Greyson tee, some light blue shorts with horizontal stripes, and the [full McConaughey voice] piece de la resistance: A pair of cowboy boots. If you didn't know it before, now you do:
NEVER, under any circumstances, wear cowboy boots with shorts. We don't care if you have to walk across a river of scorpions. If the only options are cowboy boots and shorts or barefoot, you go barefoot.
Anyway, Tringale faces off against Will Zalatoris on Thursday in a classic 51-29 matchup. Tringale will need some help if he wants to pull off the upset, but if he rolls up to the tee in this ensemble, he might just have the element of surprise on his side.