Bold Looks
Cameron Smith says his mom called him "all sorts of names" after seeing Olympics twist to his mullet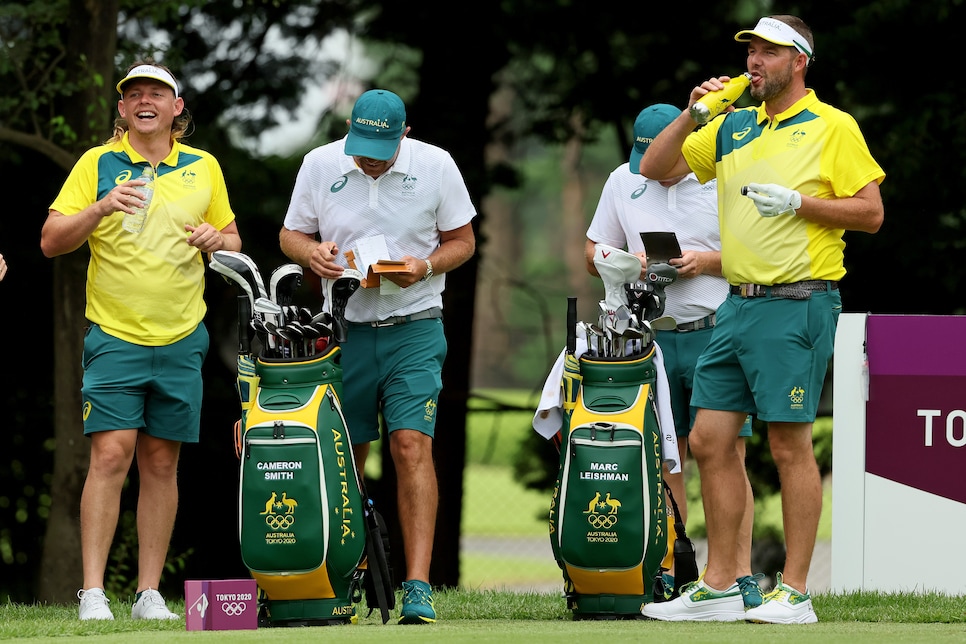 When the parents of an Olympic athlete look at a child competing on the world's biggest stage, they're usually overtaken with pride. When Cameron Smith's mom looks at him this week, though, she'll be feeling something else as well.
Don't get us wrong, Mrs. Smith must be overjoyed her son is an Olympian. After all, until a few years ago that wasn't in the cards for golf parents. But there's that whole mullet Cam has been rocking this year. What will the rest of the world think?! And now, it's been given an Olympic twist.
Ahead of the Tokyo Games, the 27-year-old Aussie displayed his Olympic—and team—spirit by having the letters "AUS" carved into the side of his head. It's quite a look. Especially when Cam shows it off with a dramatic turn toward the camera:
Wow. And we thought Rickie Fowler was into this event when he got a little tattoo.
Anyway, Smith talked about his new look on Wednesday and descrived getting a funny phone call from his mom.
"Yeah, I mean, it's the Olympics. It doesn't happen too often. I thought I would give Australia a shoutout on the side of the melon," Smith said. "I mean, I thought about it for a few weeks beforehand and then I just said stuff it, I'm going to do it, and I think it's been received pretty good. My mom called me up. She was laughing. She was like, oh, you were just on the news. Called me all sorts of names, but she loved it and she loves that it brings a lot of, I guess, joy to, it puts a smile on people's faces, I think, she enjoys the most, so, yeah."
OK, so it sounds like mom got into it. After the name-calling, that is. Wonder what she though of those gaudy green-and-yellow uniforms . . .
Anyway, does this mean teammate Marc Leishman going to get the same haircut?
"No, I don't think I've got the head for it, to be honest," Leishman said. "I'll leave that to Cam."
You can rest easy, Mrs. Leishman.