LIV Golf
Cameron Smith provides awkward answer when asked about LIV Golf interests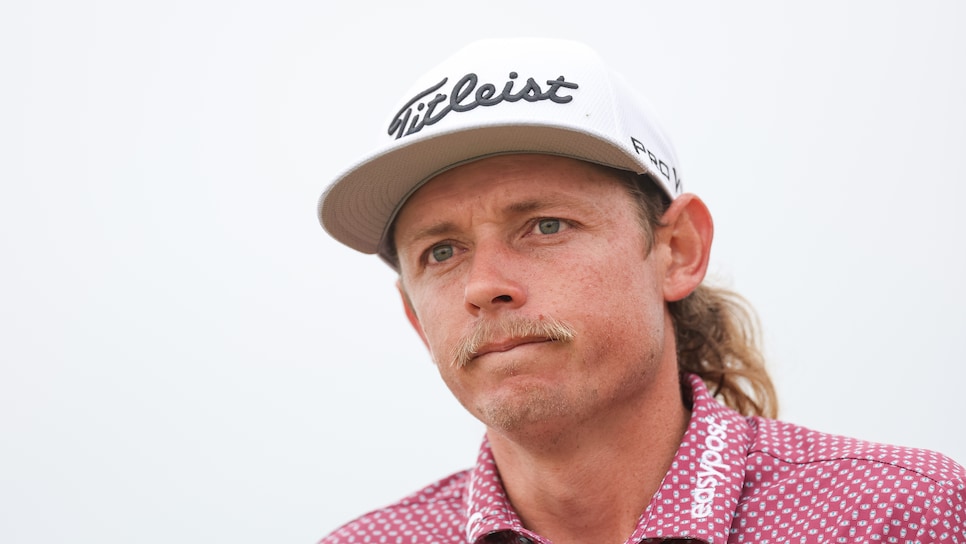 ST. ANDREWS, Scotland — Cameron Smith is the newly-minted Open champ. But he is also the reigning Players champ, capturing the PGA Tour's flagship event this past March. And the tour can't be too excited about a peculiar response from Smith regarding its burgeoning rival.
That would be LIV Golf, the fledgling Saudi-backed circuit that has threatened a schism at the professional level. Smith, like many in his position, has been linked to LIV Golf over the past few months, and he has been a past participant at the Saudi International, the event run by the same organization that funds LIV operations. So when taking the dias in the media center after his win at the Old Course on Sunday, Smith was asked about his interests in jumping to the newly-created league.
What followed was, well, awkward.
"I just won the British Open, and you're asking about that. I think that's pretty not that good," Smith said in response.
Which, to some extent, is understandable. Smith would rather talk about his recent conquest than the controversial subject. But when pressed what his intentions are, Smith did not offer a denial.
"I don't know, mate," Smith replied. "My team around me worries about all that stuff. I'm here to win golf tournaments."
It should be noted Smith did not respond in the affirmative. But given the chance to say he was sticking with the PGA Tour, Smith passed on the opportunity.
Should Smith ultimately defect from the PGA Tour, he would be the highest ranked player in the Official World Golf Ranking (Smith is up to No. 2 in the OWGR with the win) and one of the few under-30 stars LIV has on its roster.
The next LIV Golf event is scheduled for July 29 at Trump National Golf Club in Bedminster, N.J.